The Costacos Brothers Are Back and All Is Good with the World (Especially for Russell Wilson Fans)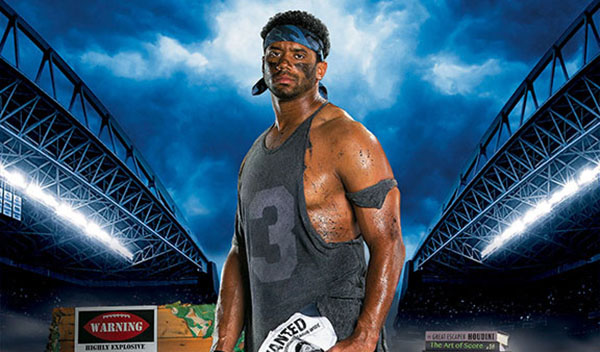 By Ryan Cracknell | Hobby Editor
A day after word came down that Starting Lineups could be on their way back, another major piece of the 1990s sports scene is back — the Costacos Brothers.
They're the guys who convinced athletes that it was cool to dress up in strange costumes and took sports posters to another level.
The Costacos Brothers' return looks to only be limited, though. They've teamed with Russell Wilson's charity, the Why Not You Foundation, to create a high-end poster of the quarterback. Running $20 on the foundation's website, all proceeds go to the charity whose primary goal is to work with youth and help them create change through leadership.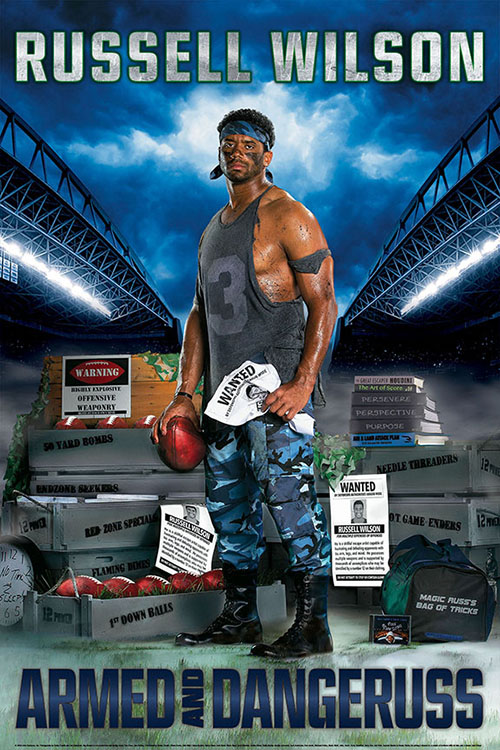 In classic Costacos Brothers form, Wilson is pictured like he's ready to go to war, complete with bandana, torn shirt and dirt. The surrounding props drive the theme home. Just like the best posters in their portfolio, it's the attention to detail that takes it over the top. That, and the "Armed and Dangeruss" caption.
In case you're wondering why it costs so much, the Russell Wilson Costacos Brothers poster is done on thick paper that's twice that of regular poster paper. It also has high-end ink that shouldn't fade. Plus, it's for charity.
Besides, it's cheaper than most original Costacos Brothers posters. They've become a collectible in their own right. eBay has plenty, with some selling for more than $50 (or even $100 in a couple of instances).
Comments? Questions? Contact Ryan Cracknell on Twitter @tradercracks.