The Changing Landscape of Topps Baseball Retail-Exclusive Parallels – Beckett Pricing Insider
This edition of the Beckett Pricing Insider is sponsored by MVP Sports Collectibles.
Earlier this week I was gathering information for 2019 Topps Series 1 when I noticed something that I wasn't expecting to see this year.
It was a Purple parallel, which until this past year were retail exclusives for Toys "R" Us. Last year, the toy store chain declared for bankruptcy and shutdown all of their American stores. But the Topps Baseball Purple parallel lives on, now available exclusively in blister packs from grocery chain Meijer.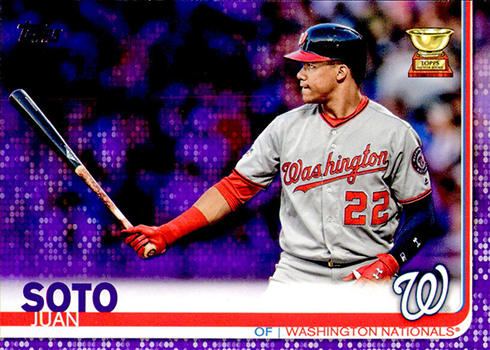 This is actually the second release they've had the Purple cards. 2018 Topps Series 2 Purple parallels were also found in Meijer blister packs.
For those wondering, Meijer is a regional chain with almost 250 stores located in the Great Lakes area, about half of those stores being in Michigan. Toys "R" Us shutdown around 800 US stores so while it the purple parallel lives on, the distribution is likely smaller and the could be difficult for a lot of people to access these without getting them from a reseller.
There's also another new parallel that should be more accessible. Walgreens will have Yellow cards. While not available yet, according to Topps, packs with the parallel are expected to be in stores by April. This is the first known Topps Baseball retail-exclusive for the pharmacy chain.
This made me start to think about the other retail exclusive parallels that we've seen in the past, the Walmart Blue and the Target Red cards, both of which were last seen in 2014.
If we look at some of these parallels, you can see the popularity of some of these parallels based off of how much they are selling for.
The 2014 Topps Update Mookie Betts RC #US26 normally sells for around $40 in raw condition. A copy of the Walmart Blue Border recently sold for just under $100. The Target Red Border parallel recently sold for $225 in raw condition and $466 for a BGS 9.5 version.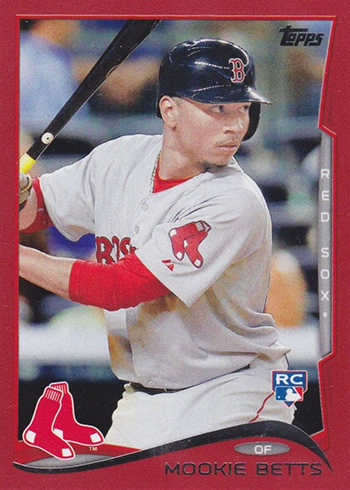 When you shop at retail, these retail parallels may seem fairly plentiful. But they often dry up and prove to be fairly tough over the long run. Retail is also where a lot of cards go directly into personal collections more rather than directly to the secondary market. That may also account for some of their perceived rarity.