The BGS 100 Most Submitted Cards: 30-21
Our countdown continues this week with the BGS 100 Most Submitted Cards: 30-21. While what will follow are 10 names that collectors would expect to find in a countdown like this, the order in which they appear is interesting. However, it's easy to understand as the market has exploded in the last nine months. Each of these cards has piqued the interest of the hobby at one time or another, but none more recently than card number 30.
30. 2003-04 Topps Chrome #111 LeBron James RC (7,466 Copies Graded)
Ladies and gentlemen, The King has arrived. Oddly enough, this is LeBron's only card on this list, but with the way it has been performing on the secondary market the last six months, it's more than enough. There are currently over 50 BGS examples of this card available on eBay, each of which is more expensive than the last. If anyone wants to go halfsies on one just let me know.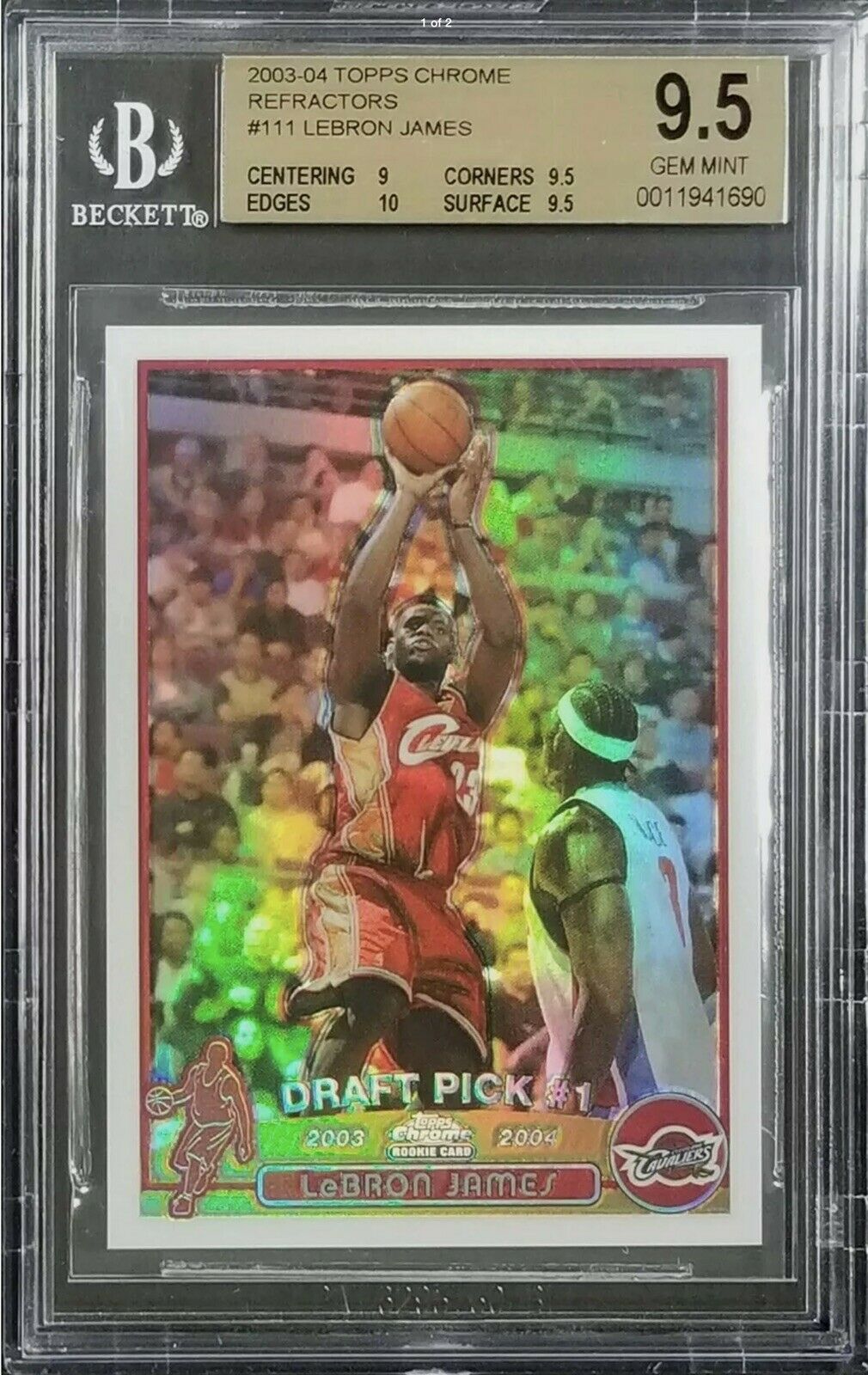 29. 1987 Donruss #36 Greg Maddux RC (7,828 Copies Graded)
'87 was a rookie collector's dream with the likes of Jackson, Clark, Bonds, and Palmeiro all getting their RC treatment. Well, if you don't count the XRC. Clearly, Maddux was a part of that list too, much to the delight of Cubs fans everywhere. Though the bulk of his career was spent in Atlanta it's great to look back at his humble beginnings on the North Side. There is a lot to love about this card, the least of which is that fabulous mustache Maddux is rocking.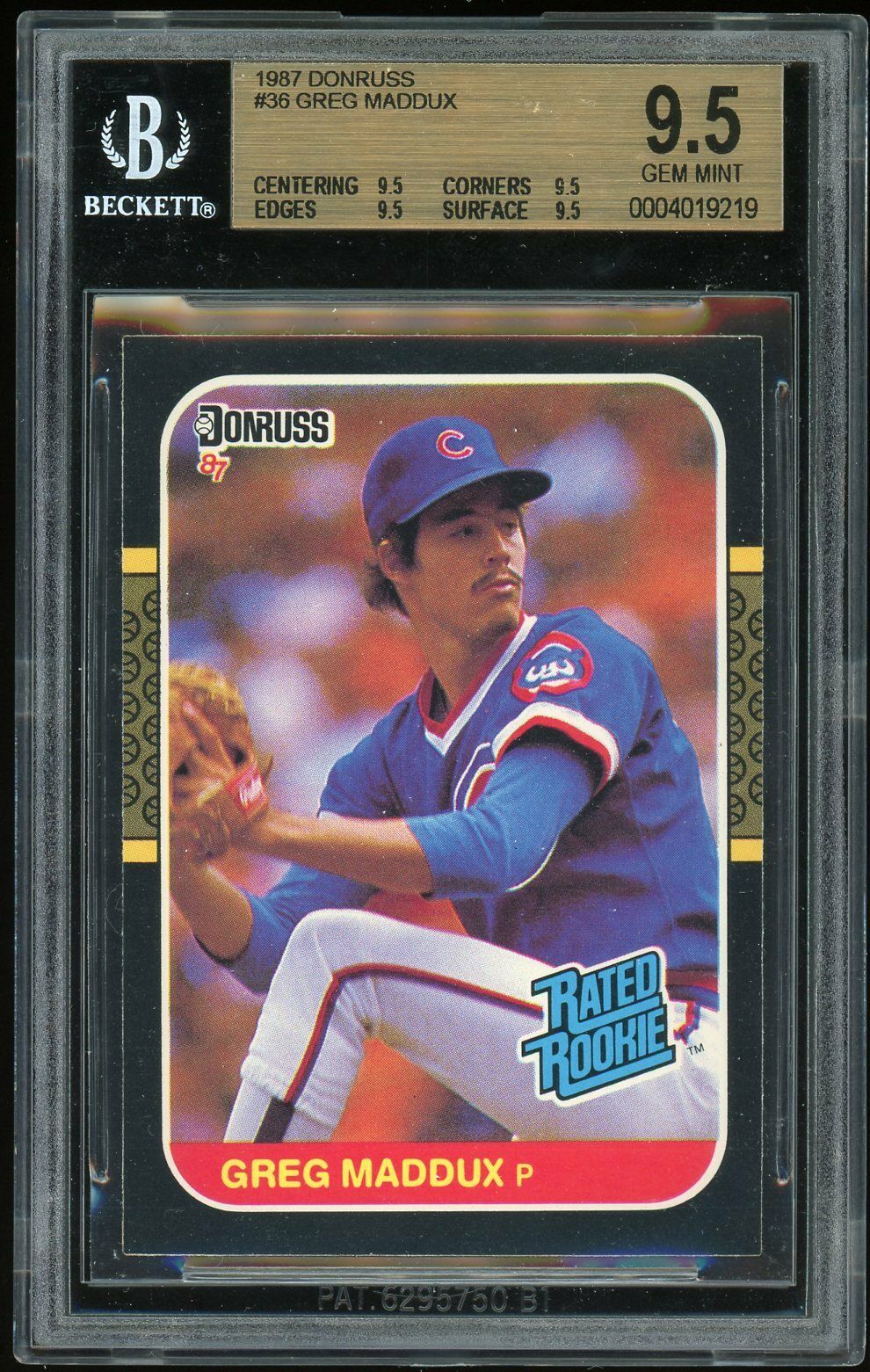 28. 1986 Fleer Update #14 Barry Bonds XRC (8,204 Copies Graded)
Speaking of XRC's, here's Barry Bonds checking in at number 28 on the countdown. The Updated or Rookie/Traded sets of the '80s were always fun. Not a ton of value there, but finding a Gem Mint Bonds is never a bad thing. This particular set also included XRC's of Bobby Bonilla, Ruben Sierra, Will Clark, and Angels stand out Wally Joyner, to name a few. You can still find them for around $10 plus shipping on the secondary market, which also isn't a bad thing.
27. 1984 Topps #63 John Elway RC (8,212 Copies Graded)
I think the story here is what could have been. We all know that Elway was the first of six quarterbacks drafted in the 1983 draft going first overall to the Colts. So, in theory, that should be Elway with a Colts uniform on. Clearly, that's not quite how it played out, still, it's fun to think about the "What Ifs". Either way, this card has been on "Want List" since '84 as high-grade copies demand a premium.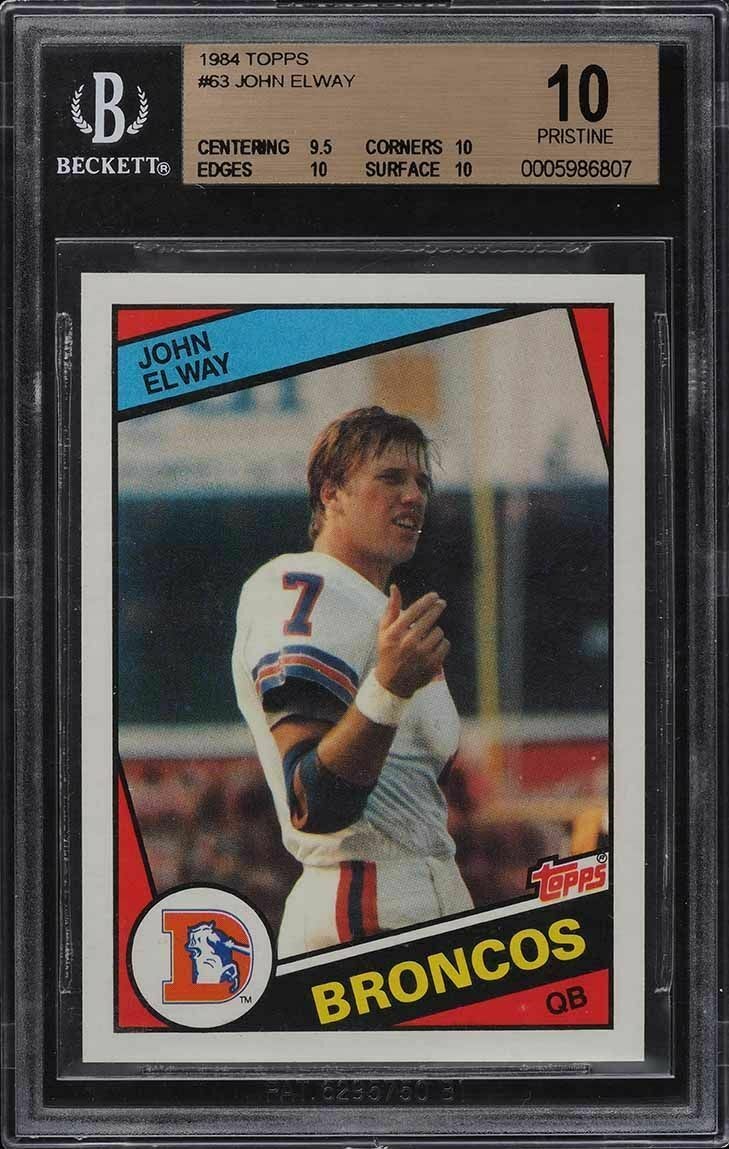 26. 1985 Topps #181 Roger Clemens RC (8,267 Copies Graded)
There was a point in time when this card was just behind Rickey Henderson's '8o rookie of must-have cards from the era. Then Andy Pettitte's testimony happened. It has lost some luster since then but it's still in the Top 15 of that list. Although Roger's stature never quite recovered from his PED issues I don't think Rocket much cared. As for his rookie card, as long as it pops, collectors don't care either.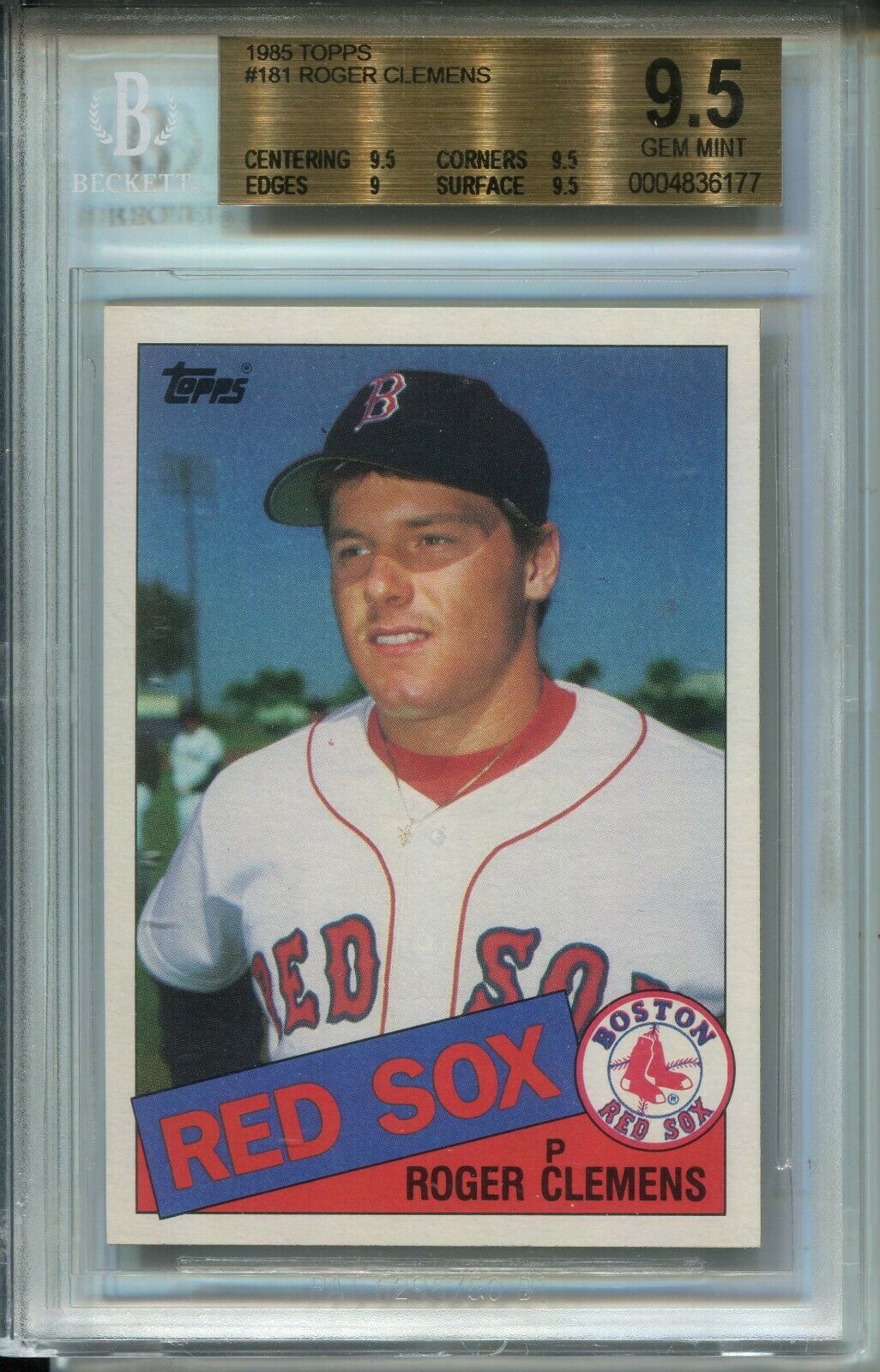 25. 1990 Upper Deck #17 Sammy Sosa RC (8,501 Copies Graded)
Here's a bit of foreshadowing, by the time this countdown is complete Sammy Sosa will be tied for second for most cards on the list. Looking more like Sammy Davis Jr here, Sosa almost demands collectors grade this card. Apparently, at least 8,501 of them have been.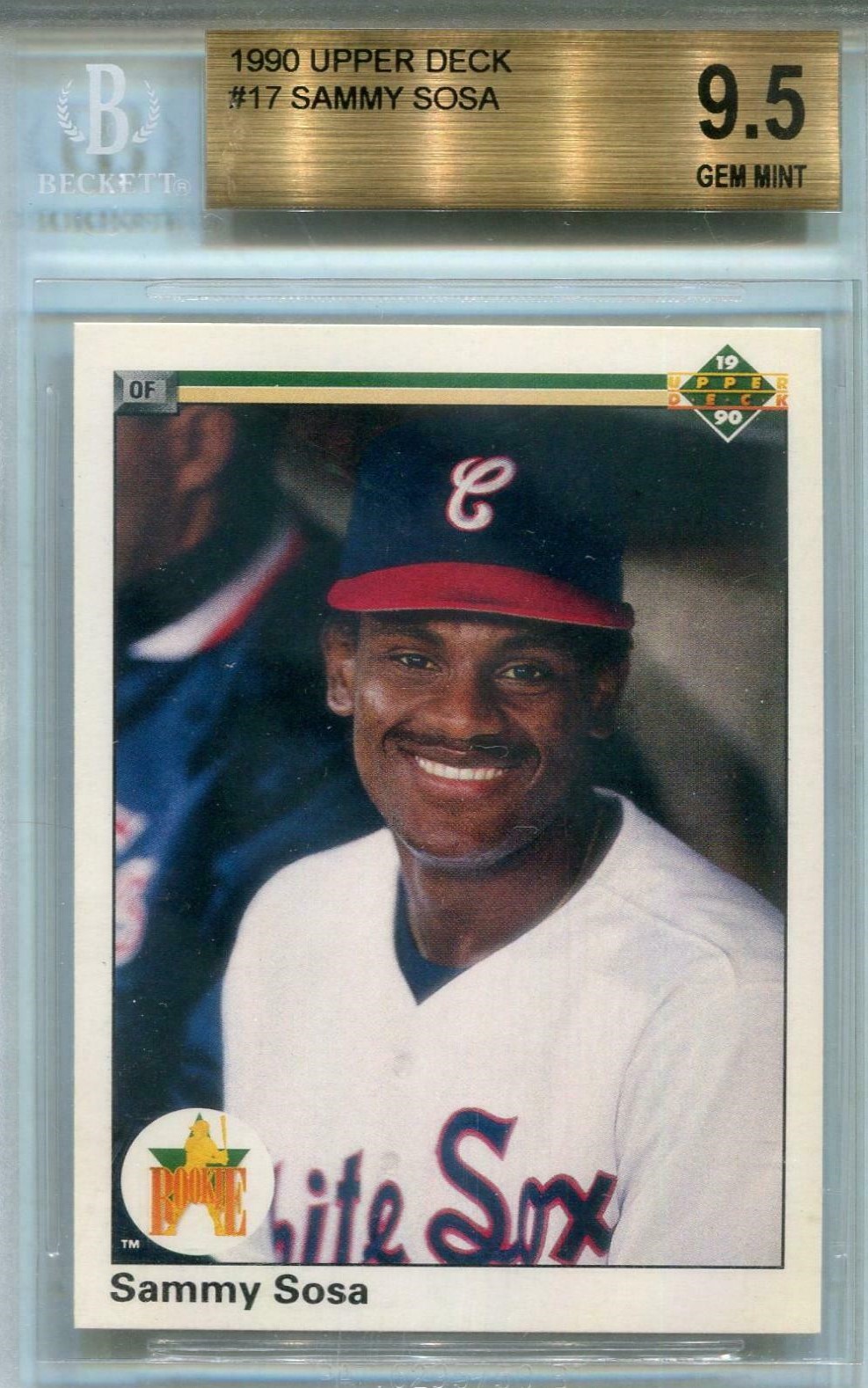 24. 1991 Stadium Club #94 Brett Favre UER RC (8,749 Copies Graded)
This card is slightly more appealing than his Upper Deck rookie that pictures him sitting on the bench. At least this one is an action shot, albeit from his So. Miss days. I don't think this card has topped out its resale value yet. At least not in high-grades. There should be some room for growth in the coming years.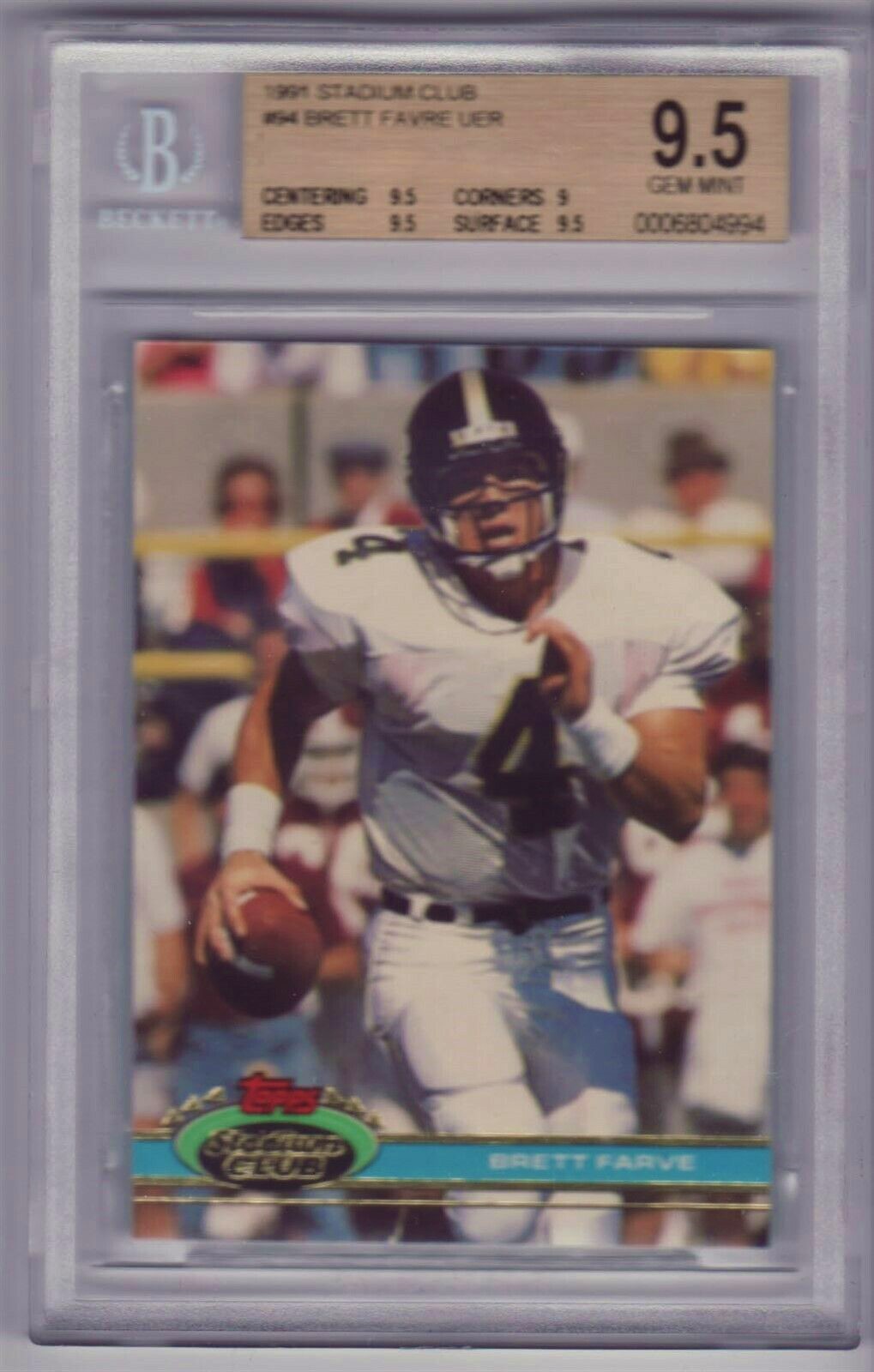 23. 1984 Topps #123 Dan Marino PB RC UER (8,863 Copies Graded)
Much like the Elway rookie above at 27, this Marino rookie has been on many a "Want List" since '84. It existed there on its own merit for a full decade before Ace Ventura hit theaters, then took on a whole new life. Since then it's been a combination of Marino being the greatest QB to never win a Super Bowl and Ray Finkle. Or was it Einhorn? I think I need a shower.
22. 2015-16 Upper Deck #201 Connor McDavid YG RC (9,043 Copies Graded)
This is the highest-ranked hockey card on the list. For all hype around the Gretzky rookie that just sold for $1.29M, owners of this McDavid Young Guns should be excited. No, I'm not saying this is going to be a million-dollar card someday, but I do think that high-grade copies could push six figures sometime in the future. Not today, tomorrow, not even next week, but perhaps a decade from now. If you have 10's I would hold them for a while to see what happens.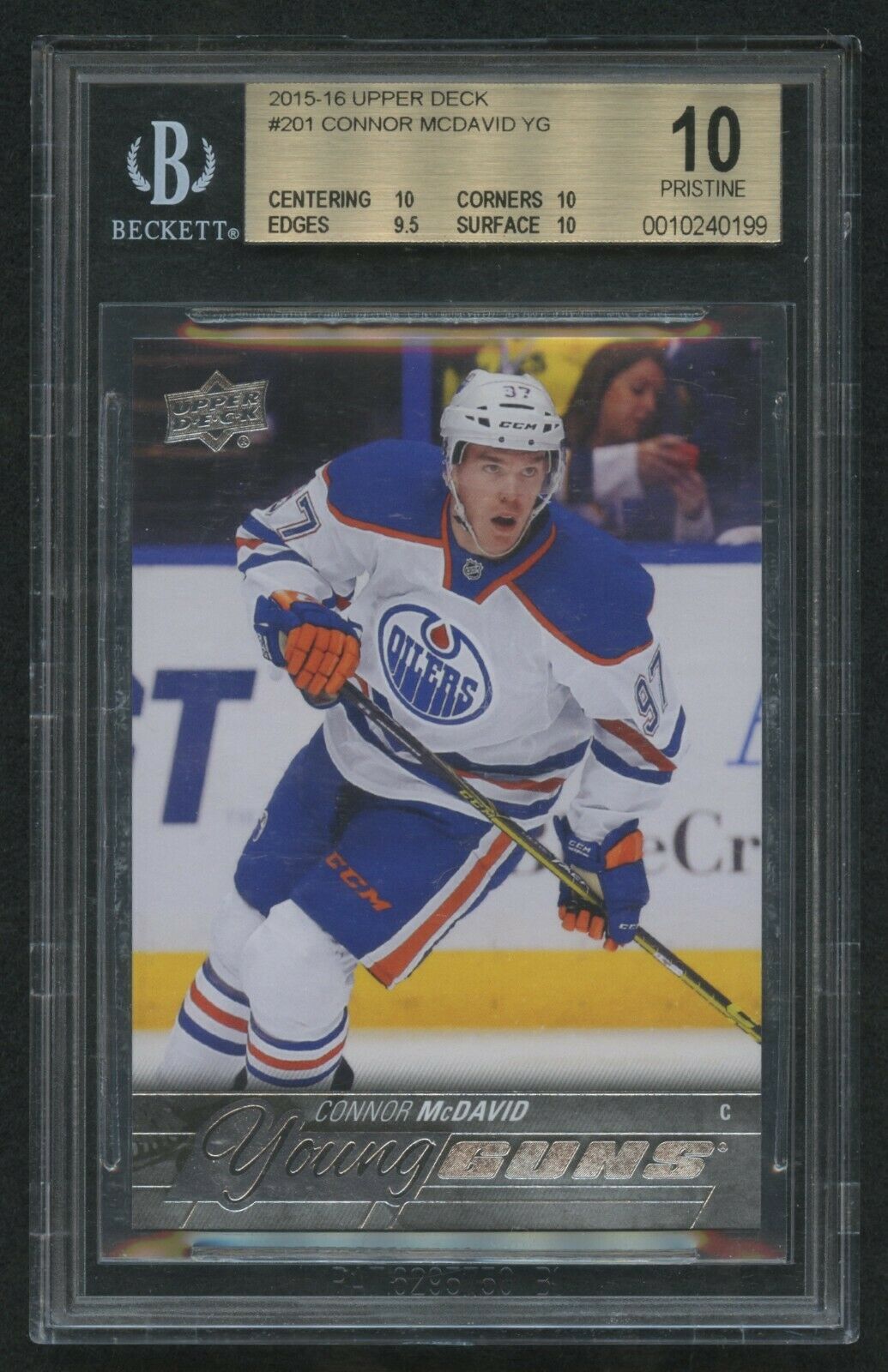 21. 1989 Score #257 Barry Sanders RC (9,083 Copies Graded)
The final card in this week's edition of the BGS 100 Most Submitted Cards: 30-21 is yet another rookie from the '80s. This time it's Barry Sanders and his '89 Score rookie. Time and time again throughout this countdown I have made mention of the huge returns possible from the '89 NFL Rookie Class, and this Sanders is just one more reason why. Gem Mint examples commonly sell for $900+ and you can set the market for a Pristine copy.