The BGS 100 Most Submitted Cards: 20-11
We're back, after some downtime for the holidays, with the BGS 100 Most Submitted Cards: 20-11. No reason for fluff this week as these are all cards you would expect to see ranked this high on the list. Well, maybe with one or two exceptions. Let's get started with card number 20 on the countdown.
20. 1981 Topps #216 Joe Montana RC (9,241 Copies Graded)
One of my biggest regrets as a collector is selling an '81 Topps set on eBay with a misspelling of Topps in the description. I was a novice to the platform so my ignorance was someone else's gain. The Montana rookie in the set wasn't perfect but it was very nice. Needless to say, I took a loss on the deal and I'm still kicking myself for it.
19. 1982 Topps #21 Bob Bonner RC/Cal Ripken RC/Jeff Schneider RC (9,434 Copies Graded)
Far more sought after that than the '82 Topps Traded Ripken rookie, this card from the flagship set still packs a punch. Like many collectors, I have owned this card several times over but that has not stopped me from picking up a fresh copy now and again. Also, bonus props for this being the highest-ranked horizontally oriented card in the countdown.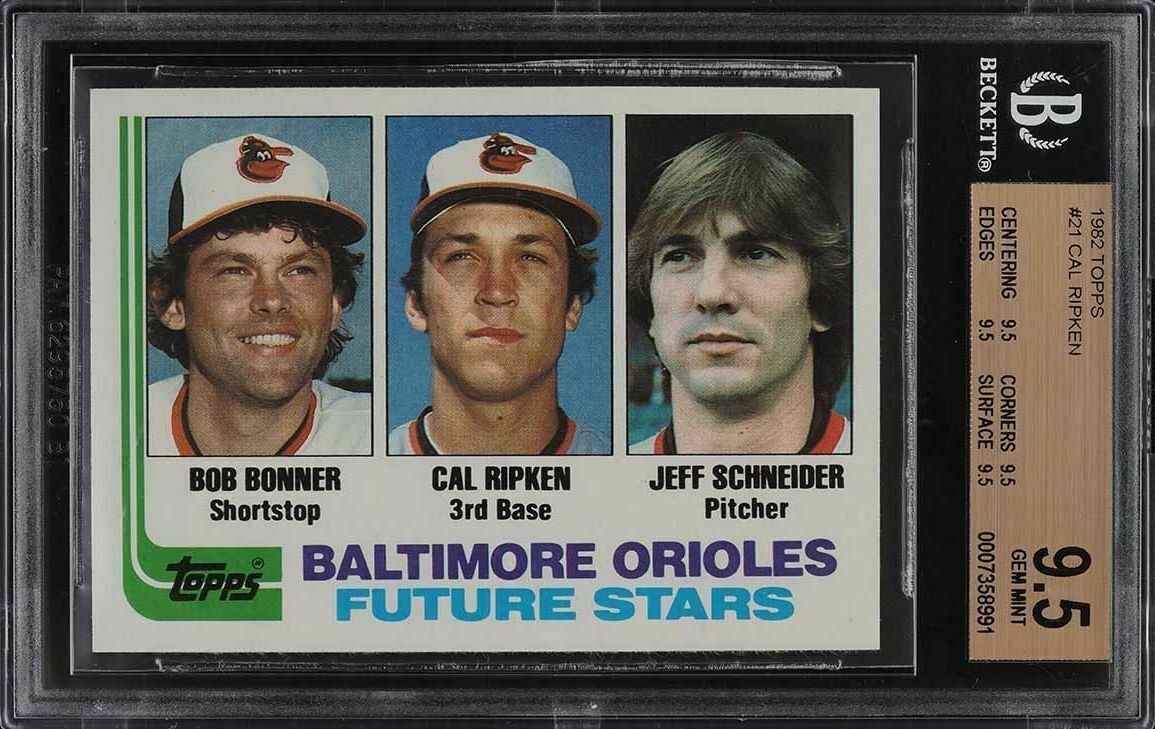 18. 1990 Leaf #220 Sammy Sosa RC (9,450 Copies Graded)
This is the last of Sammy Sosa on this countdown. The other three cards were a bit of a surprise, however, understanding his impact on the game I suppose this is explainable. It's still a little high here in the Top 20, but as this countdown has shown, sometimes what collectors grade just doesn't make a lot of sense.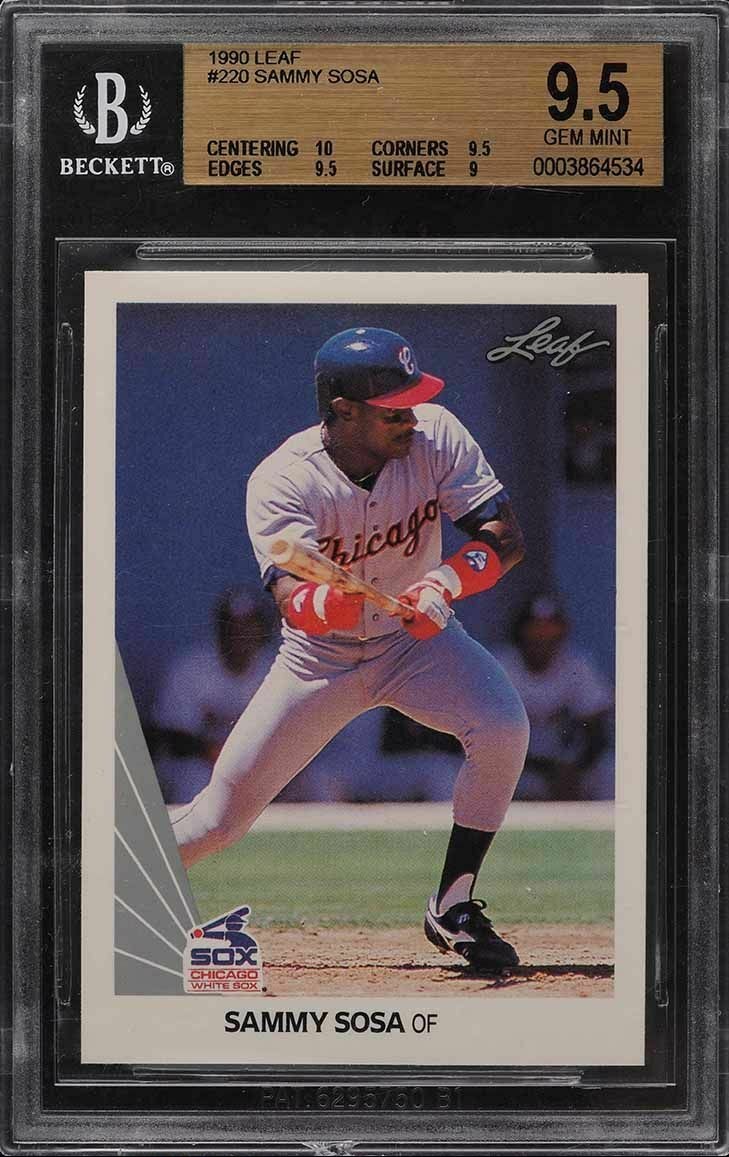 17. 1987 Topps #320 Barry Bonds RC (9,551 Copies Graded)
This is only the second time that '87 Topps has shown up on this countdown. The first was the controversial '87 McGwire back at number 77. This time, at number 17, it just feels right. There are other Bonds rookies ahead of this one but this is hands-down my favorite on the countdown. The particular copy shown below is currently listed for over $19K on eBay. Sure it's a pipe dream but you can't blame the guy for trying.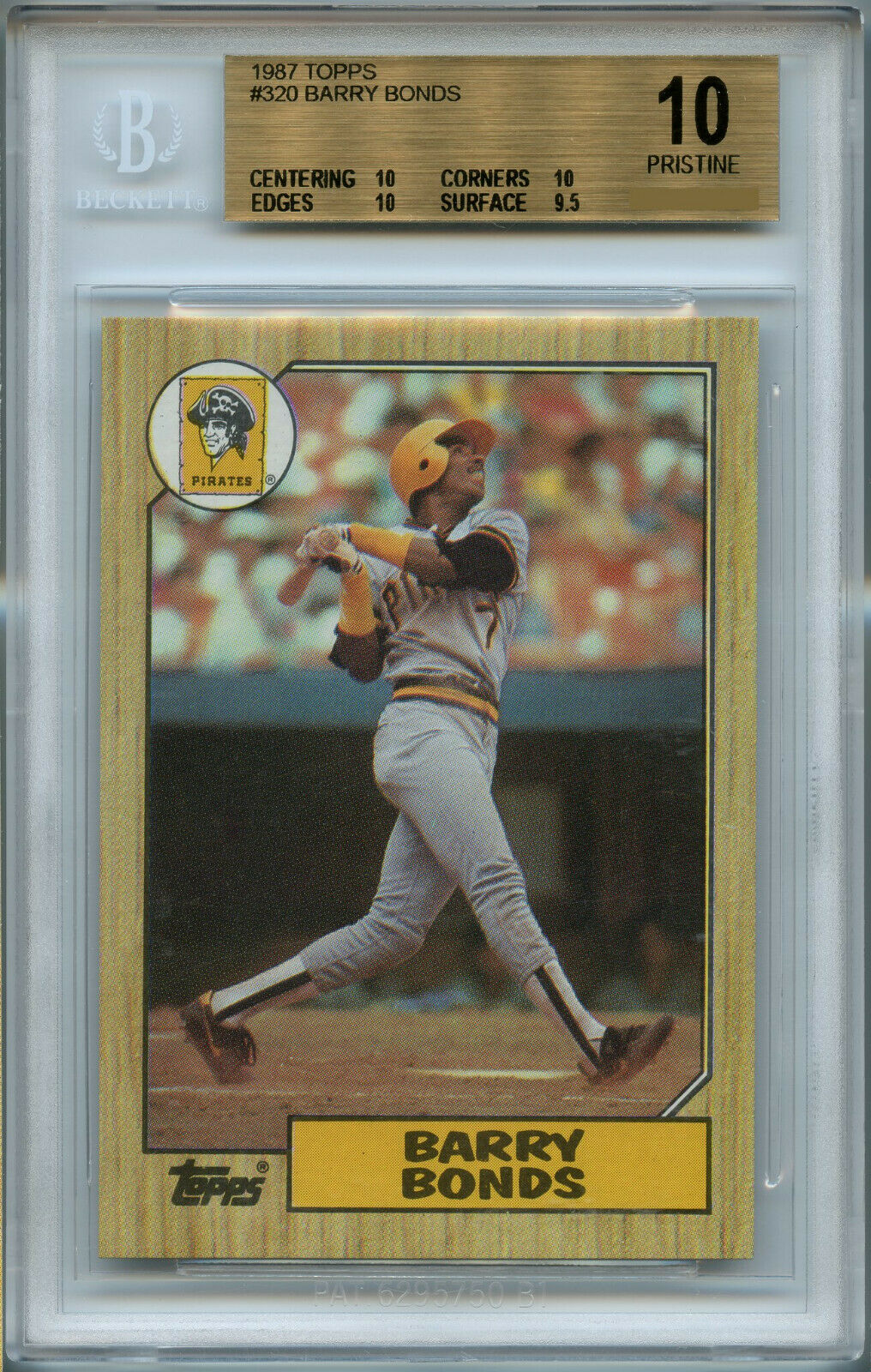 16. 1989 Topps Traded #41T Ken Griffey Jr. RC (9,836 Copies Graded)
I think this is a card that has a huge potential upside in the future. It's affordable in its raw form but high-grade copies carry a demand. It's never going to be his Upper Deck rookie but it's not a bad second option at all. If you are looking for an affordable Griffey Jr. buy-in that could see a nice ROI, this is your card.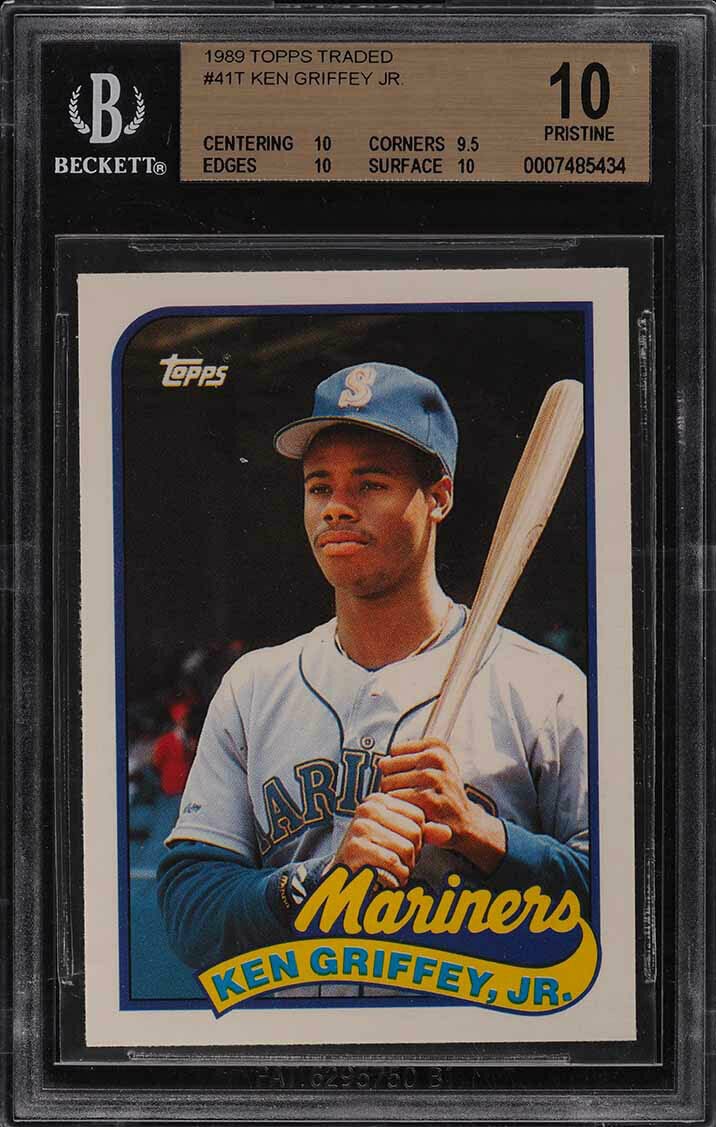 15. 1986 Topps #161 Jerry Rice RC (10,123 Copies Graded)
Jerry Rice has been seeing a lot of love recently from collectors, to say the least. In fact, there has not been another card on this countdown that has exploded in popularity as this Rice rookie has in the last nine months. According to the BGS Pop Report, there are only 60 copies graded at a 9.5, and none higher. I don't know why it has taken this long for this card to boom, but here we are.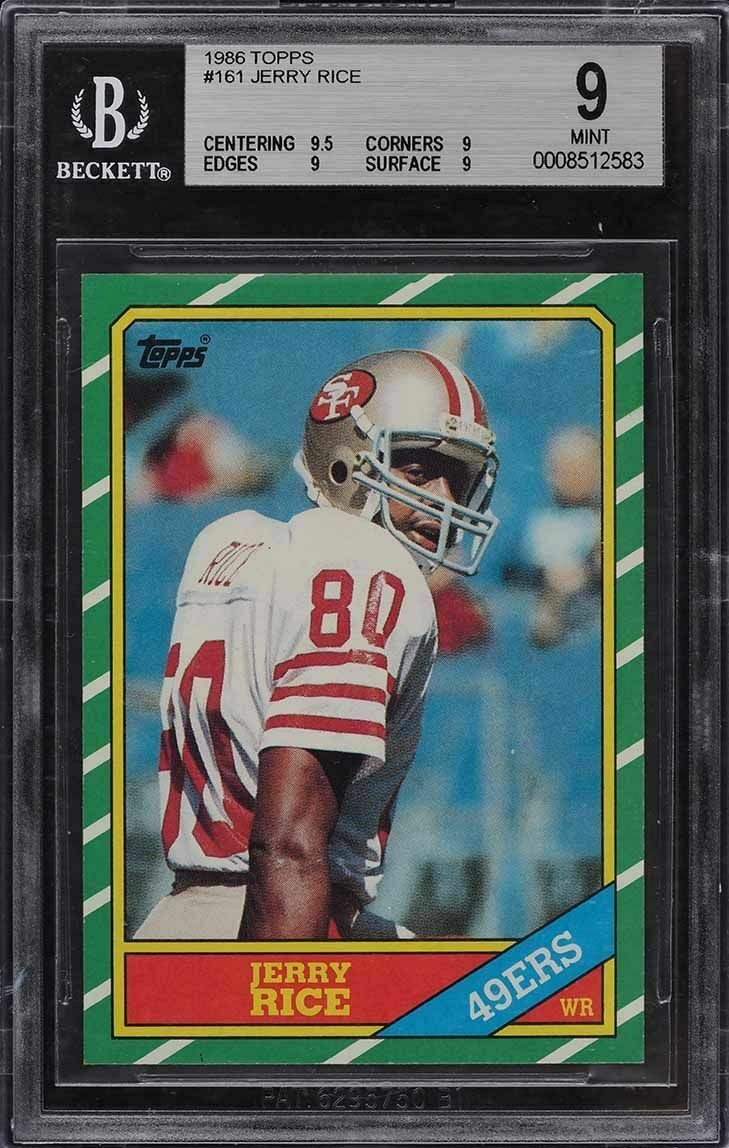 14. 1987 Donruss #361 Barry Bonds RC (10,142 Copies Graded)
Here's another low risk/potential high return card that collectors seem to love. For just a few bucks this '87 Donruss Bonds rookie could fetch a 10x return. It's all a numbers game really, but like the Griffey Jr. above, it doesn't hurt to try.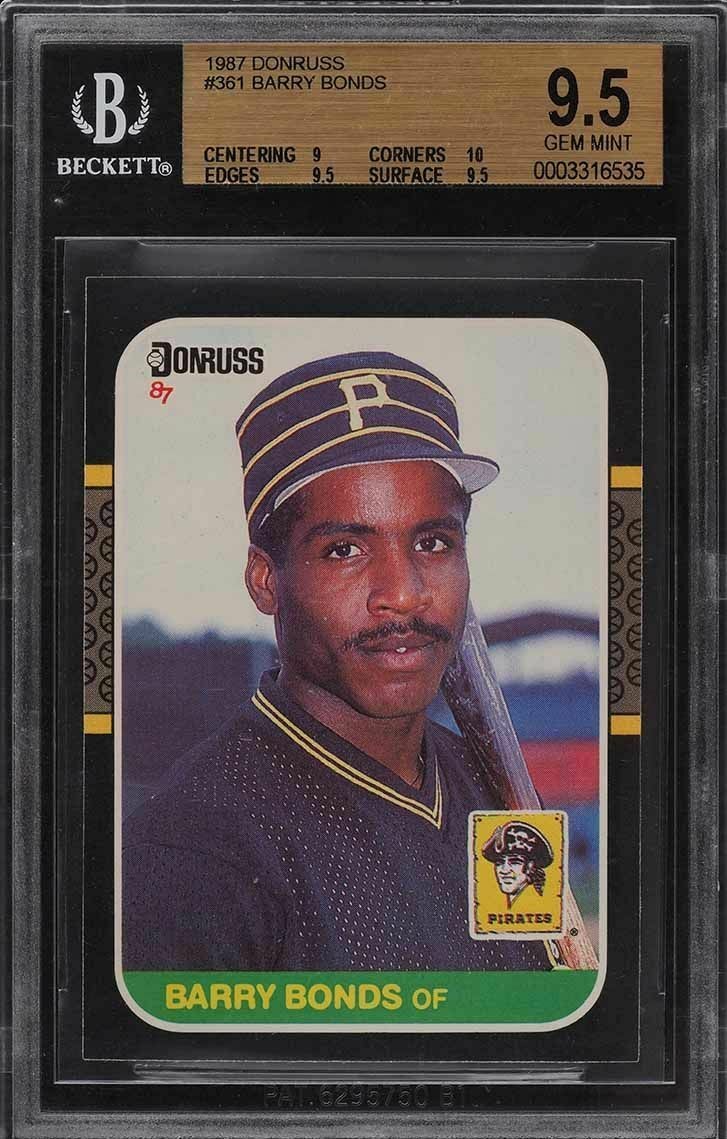 13. 2019-20 Panini Prizm #248 Zion Williamson RC (11,314 Copies Graded)
11,314 copies graded. Let that sink for a moment. I don't even have anything else to say. Just look at that number, and know that it's higher since this data was pulled.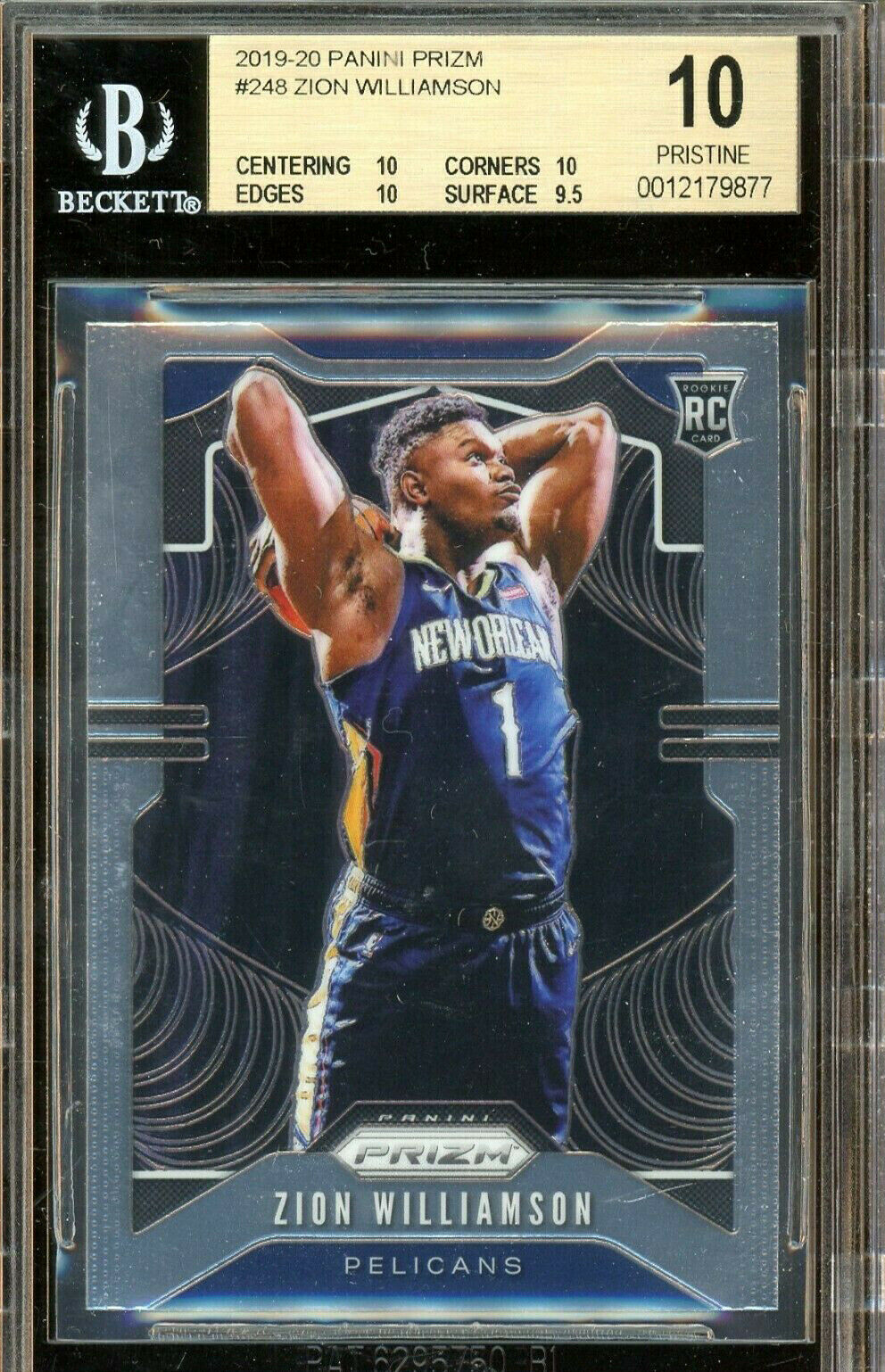 12. 1986-87 Fleer #57 Michael Jordan RC (11,432 Copies Graded)
How this card is not inside the Top 10 is beyond me. In fact, one might think it would be inside the Top 3. Still, this card's rightful place on the ALL-Time Iconic Cards List is undisputable. No matter how many times it's been graded.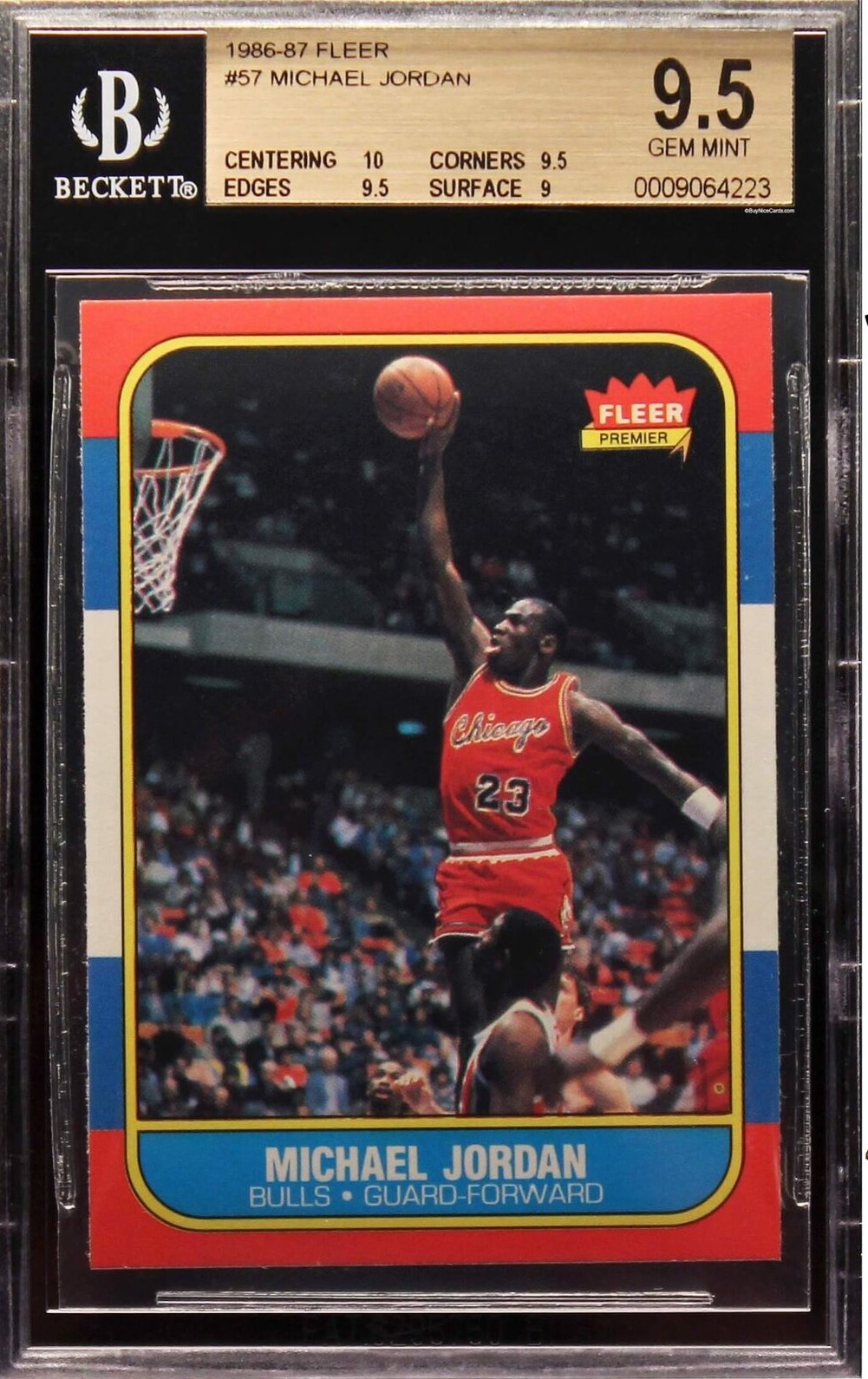 11. 1989 Fleer #548 Ken Griffey Jr. RC (11,479 Copies Graded)
For my money, this isn't the card from '89 Fleer that I was hoping to see here. Billy Ripken and his bat will have to wait to appear on another countdown. Still, this is a Griffey Jr. rookie and it's hard to debate why collectors would submit it for grading. Again, low risk/high reward potential.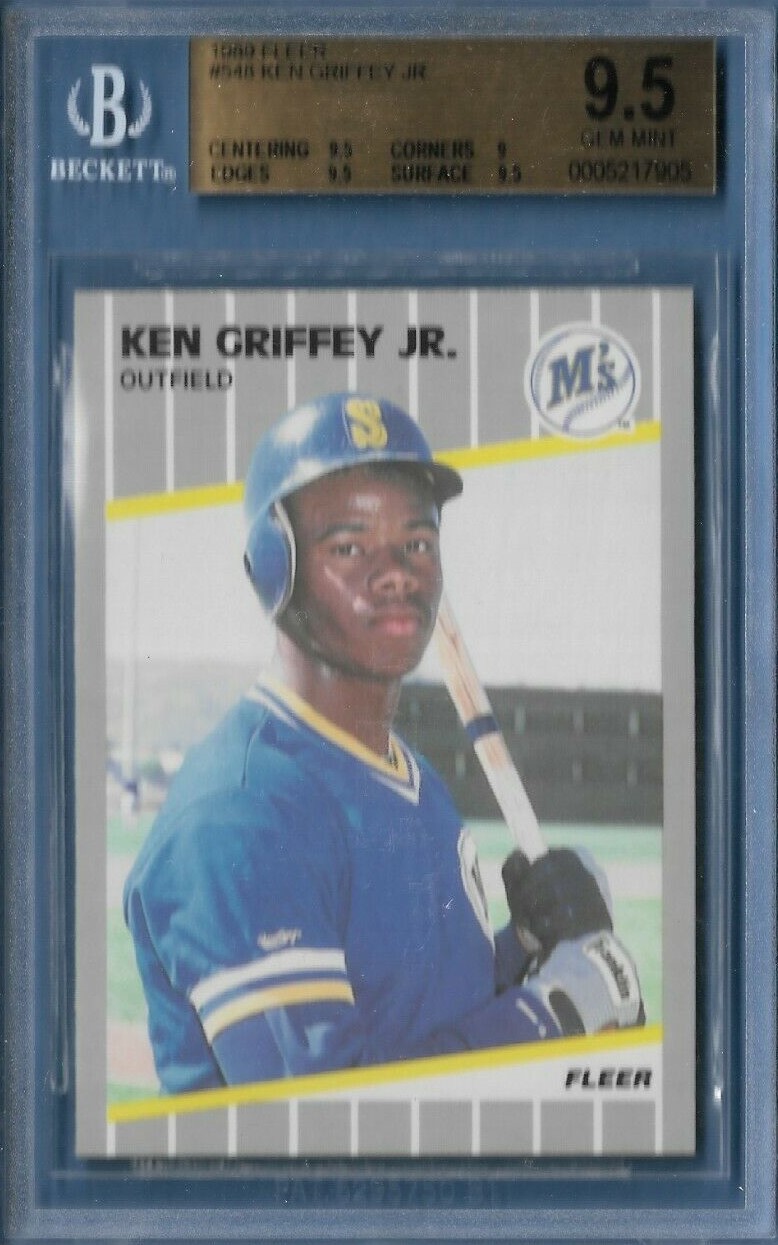 That's it for the BGS 100 Most Submitted Cards: 20-11. With just 10 cards left to reveal what is your prediction on the Top 10? Let us know in the comments. Also, go back and check out the rest of the countdown, if you haven't already. You can start with cards 30-21 right here.