The Best of the First: Big Card Sales of Past Premier Picks – Beckett Pricing Insider
This edition of the Beckett Pricing Insider is brought to you by GTS Distribution. Watch Go GTS Live – The Hobby's Web Show, every Thursday at 9 PM EST.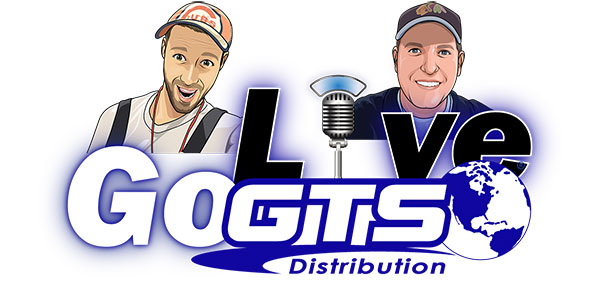 The 2019 NFL Draft is approaching fast. It's the time of year where fans are excited to see what the future holds for their favorite teams. Collectors watch to see who will be on the next big hobby favorite. There are some obvious picks that happen and there are some big surprises. Every year, there are huge standouts. There's also the dreaded draft bust (looking at you JaMarcus Russell).
It's assumed by many that Kyler Murray is going to be the first overall pick going to Arizona this year. With that in mind, let's look back at some of the other first overall picks and their highest selling cards.
2016 Panini Prizm Rookie Autographs Prizms Gold Vinyl #1 Jared Goff /5 BGS 9.5 – $2,700
In just his third season as quarterback, Jared Goff led the Los Angeles Rams to the Super Bowl. Goff's cards started strong and slipped in value after his first largely uneventful year. Things picked up in a big way in 2017. With his strong performance and how well the Rams played this year his values took off and were higher than ever. If he has a strong 2020 season the 2016 first overall pick could see his values rise even higher.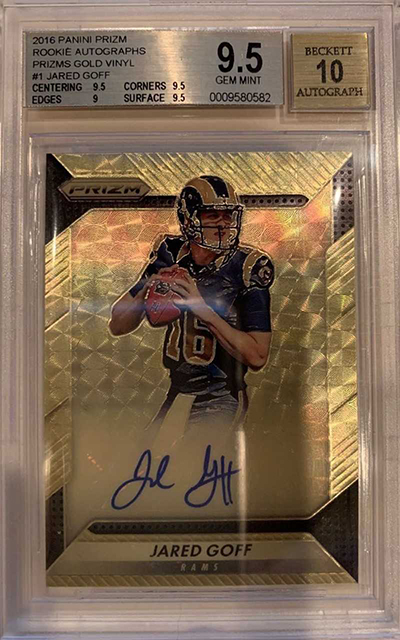 2011 Panini National Treasures #328 Cam Newton Patch Autograph /99 RC BGS 9.5 – $750
Cam Newton was the first overall pick in the 2011 draft for the Carolina Panthers. He made an instant impact, winning the Rookie of the Year Award. He was also selected to the Pro Bowl. In 2015, he led the Panthers to the Super Bowl and won the MVP award. His values were at an all-time high at that point. And while there has been a noticeable dip in his card values the last couple of seasons, Newton is still a strong seller.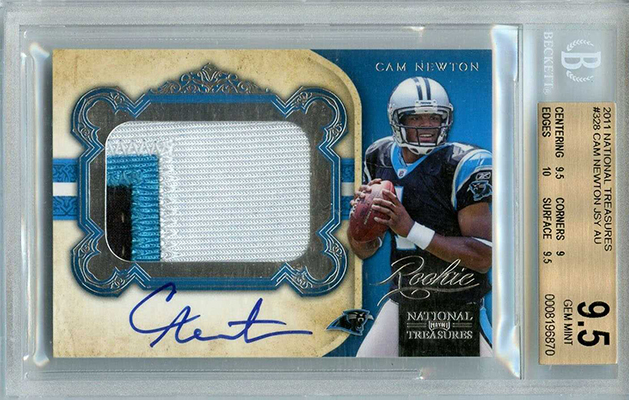 1998 Playoff Contenders Ticket #87 Peyton Manning Autograph BGS 8.5 – $5,200
Arguably the best number one overall pick of all-time (and maybe even the best player of all-time), Peyton Manning had to make an appearance on this list. He set several records during his career, won the Super Bowl twice, league MVP five times and will most certainly be a first-ballot Hall of Famer. If someone has a Peyton Manning Rookie Card they should be happy with the values. His 1998 Playoff Contenders Autograph is one of the most important football cards ever produced.