The best $50 I ever spent on an autograph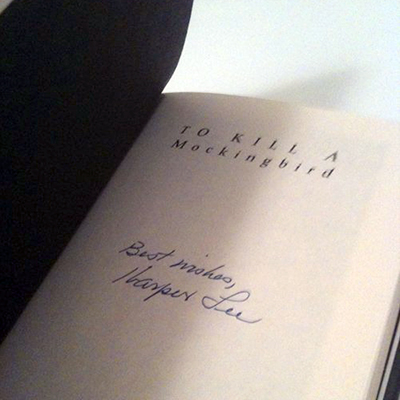 By Chris Olds | Beckett Sports Card Monthly Editor | Commentary
It started with a Sunday newspaper feature and it turned into a treasure. All it took was a road trip, some cash and some faith.
That's the story of the best $50 I ever spent on an autograph. In this case a key piece of a collection that might not interest that many sports fans — at least until they hear other details.
The signature? Famed author Harper Lee, a Pulitzer Prize-winner who wrote one book, To Kill a Mockingbird, back in 1960. It's a staple of educational reading, a classic that has been hailed as one of the most-essential reads ever. She never was an easy autograph as she's lived largely out of the public eye and stopped doing interviews decades ago. Today, the 88-year-old's publisher announced that Lee's second novel, Go Set a Watchman, a sequel to Mockingbird that was written decades ago, will arrive on July 14. I'm sure it will be big news elsewhere.
How did I land the autograph seen above? Let me tell you a story …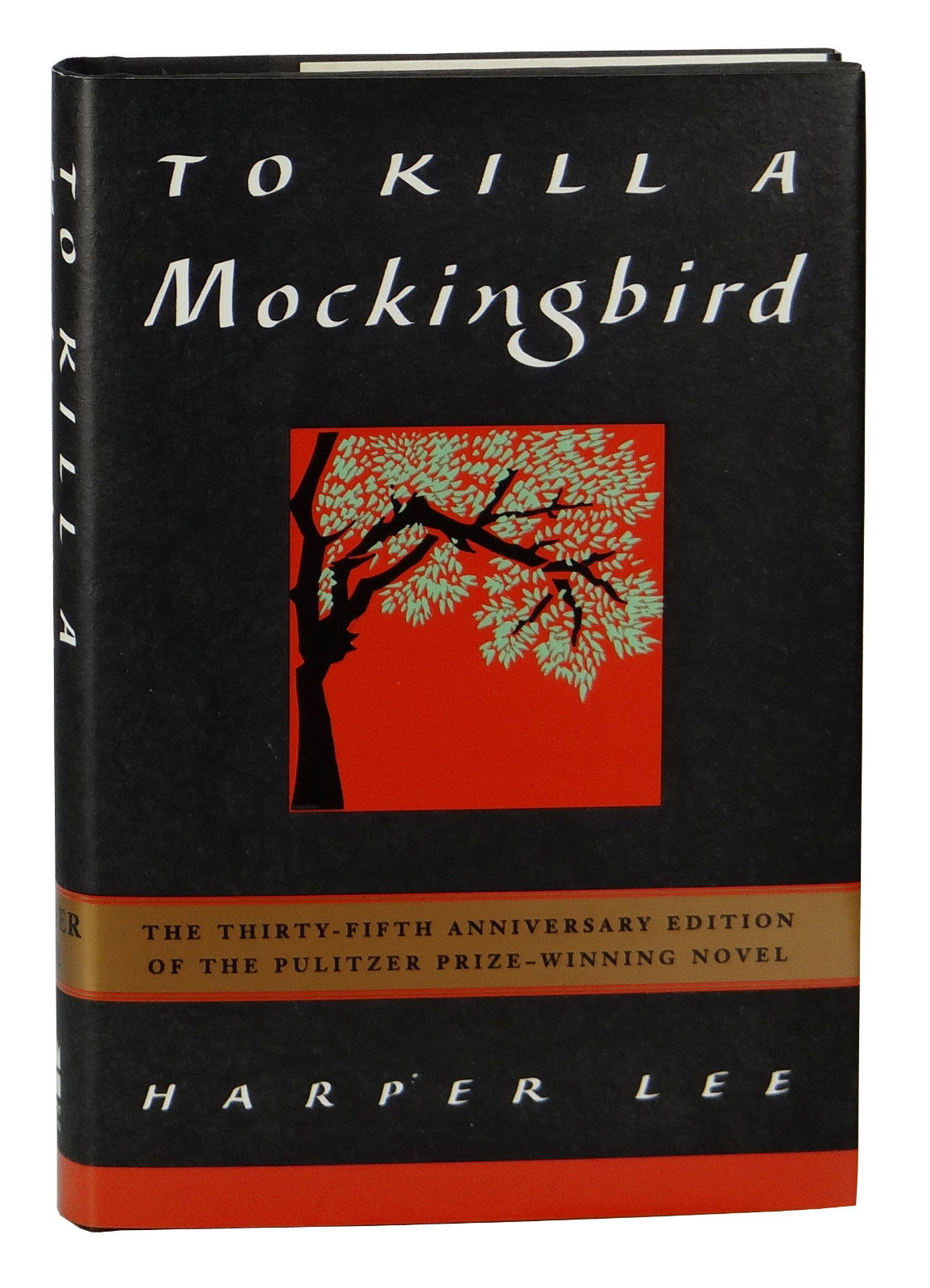 More than 15 years ago, I was a student at the University of Alabama — a collector transplanted far from the mountains of Wyoming where I grew up. Being in a new environment, one rich in highly collectible football history, I was focused on autographs of those who were significant within the Crimson Tide's story and there were many. Joe Namath, Bart Starr, Bear Bryant … there were many and in my time finishing school there I managed to meet many of the big names from the past since I had time for autograph-hunting.
But I was also interested in some of the other possibilities for an Alabama autograph collection — star players elsewhere (you know, not just football) and others who had come and gone from the school and done interesting things. One example? Forrest Gump author Winston Groom. I got this Alabama grad to sign a copy of his book after he stepped out of a car at the finish of a parade. One of those big names on a checklist of important figures was Lee, but knowing her history of being seen as a reclusive and very private person, the odds of ever getting that autograph in person on campus were not good.
But then one weekend I happened to see a story about the little town of Monroeville, Ala., in a newspaper. I don't remember the details of why a town with the population of less than 7,000 people today was showcased. All I remember was a small mention about how a small pop-and-pop gift shop run by a childhood friend of Lee was selling signed copies of Mockingbird in her hometown for cover price. It wasn't the main point of the story — just an anecdote — but it was one that resonated well with this collector. It might as well have been the headline.
A few weeks, if not months, went by and when my parents came to visit me that summer and decided they wanted to see the Gulf of Mexico, I made sure that our drive down to the coast included a stop in Monroeville where I didn't even know the name of the store. (And I still don't remember it today.) There weren't many shops, but we managed to find the right one after two or three stops, confirming the story I had read in the newspaper.
Not surprisingly, they were sold out.
A lengthy drive on two-lane roads didn't end with disappointment, though. I could order a book to be signed at some point, but they were no longer cover price. I asked if I could get more than one — they reluctantly told me yes, but they would be $50 apiece. (Apparently, I wasn't the only one who had come looking for copies of the book.)
I wrote a check and in return received a simple hand-written carbon-copy receipt and a business card from the shop with a promise that they should arrive in a few weeks. They did — freshly signed hardcover copies of the 35th anniversary edition, simply signed on the title page with an inscription. There's no certificate of authenticity, no hologram sticker — nothing that states a thing to anyone.
They say everything in their simplicity — and yet I have no hesitations that they are real.
In the years since, Lee has stopped signing copies of the book — even in her hometown. Why? According to one story, the sales of the signed copies didn't seem to sit well with her — the celebrity aspect of it perhaps overshadowing her book's message. "She hated being commercialized," one story said, and that's a natural reaction for someone who isn't a collector. But the demand for the signed books reinforces how much interest there is in her and her story.
My copies? Well, they're going nowhere despite the fact that there's massive demand for even the more-recent edition that I own — upwards of $999 paid on eBay in the last week alone. Asking prices for vintage printings of the book and for signed letters from Lee are even more expensive. It's surprising, but part of that demand comes from her lack of signing and part of that comes from her historical significance.
Getting the autograph was never about the money, it was about the importance — and something tells me that there will probably be even more interest in this little piece of Americana in the coming months.
Chris Olds is the editor of Beckett Baseball and Beckett Sports Card Monthly magazines. Have a comment, question or idea? Send an email to him at colds@beckett.com. Follow him on Twitter by clicking here.