At last, a college football playoff: What say you?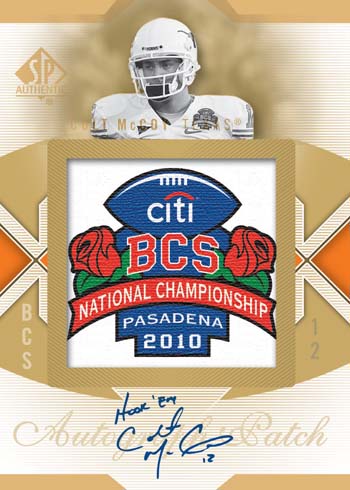 By Andrew Tolentino | Football Editor
For years now, we've been hearing this statement (or something like it) at bars, friends' houses, college campuses, and even across bathroom stalls. "Man, the BCS needs to figure it out, scrap the bowls, and get a playoff system in place."
As of late yesterday evening, the wait is over. Meeting adjourned. The committee has spoken. College football will have a playoff system.
Starting in 2014, the college football championship will be decided by a four-team playoff. According to the Associated Press,  "the new format will create a pair of national semifinals. No. 1 will play No. 4, No. 2 will play No. 3." Details are still rolling in, as far as where games will be played and exactly how the new system would work, but as collectors and sports fans we're curious to hear your thoughts. Take the poll below and comment to let us know what you think of the decision.
Loading ...
Loading ...