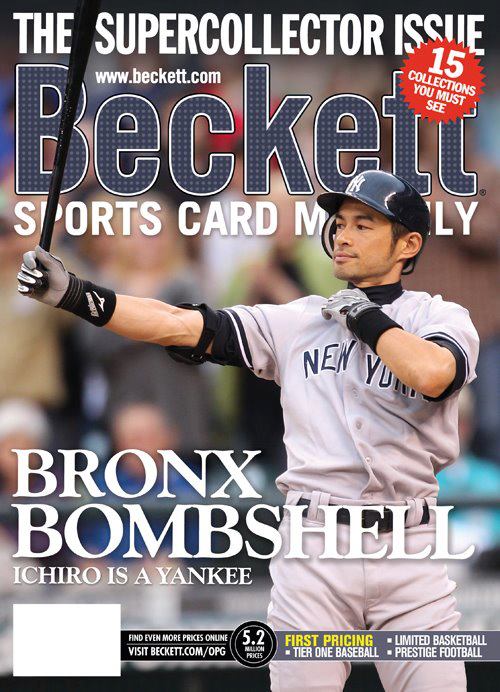 Update: CLICK HERE FOR THE UPDATED STEPS ON HOW TO PREPARE YOUR SUBMISSION
—
By Chris Olds | Beckett Sports Card Monthly Editor
Our annual showcase of collectors' passions is coming soon in the pages of Beckett Sports Card Monthly.
That's right — The SuperCollector Issue is upon us later this summer.
Now's the time where we're seeking all of your stories, your photos and your information. We want you to make your case for being one of the 15 to 20 collectors showcased for the world to see.
Perhaps it's because of your massive collection of Barry Larkin cards — or perhaps it's for your stash of hundreds of through-the-mail autographs. Whatever it is that you collect, we want to hear about it, whether it's baseball, football, basketball or hockey — or any other sport … or non-sports … or whatever you can imagine.
As a new part of this year's issue, we also want to see how you display your collections — we want to see the best of your fancaves out there as well.
How can you be a SuperCollector or see your fancave showcased in a Beckett magazine? Your instructions are after the jump …  read them carefully!
You don't have to have the most-expensive collection on the block but it needs to be unique — downright crazy — in some way that it stands out.
Send in an email to BeckettSuperCollector@gmail.com and readersrock@beckett.com the following information:
1. Name, age, your collecting email address (if you want it published), your location (state) and, most importantly, who or what you collect.
2. Statistics about your collection (total cards, number of different cards, number of 1/1s, number of autographs, number of game-used cards or items, etc.) as seen on the examples seen below. Make your case with your statistics.
3. Tell us why you should be selected. Sell us on what makes your collection the best — and how/why your collection started. Tell us what makes your collection special and unique. Make your case with your story. 
4. Send us quality images of you with your collection and then images of your favorite items in your collection that we can examine or use if you're selected for the magazine. Be sure to include one showing you with your collection and make sure to show off your displays if your fancave is worthwhile. (Bad images will not help your submission. Links are preferred, but we have set up the gmail address so emails with larger attachments can be received.) Make your case with your images.
5. Be complete with your entry — and be patient. We WILL be in touch if you are selected or we need more information. If you sent info in the past, please update it and send it again. Submissions for this particular issue will be taken into next month, but we always run SuperCollectors on a regular basis, too.
Check out the SuperCollectors below if you need to see more … we're awaiting your email.
Chris Olds is the editor of Beckett Sports Card Monthly magazine. Have a comment, question or idea? Send an email to him at colds@beckett.com. Follow him on Twitter by clicking here.
—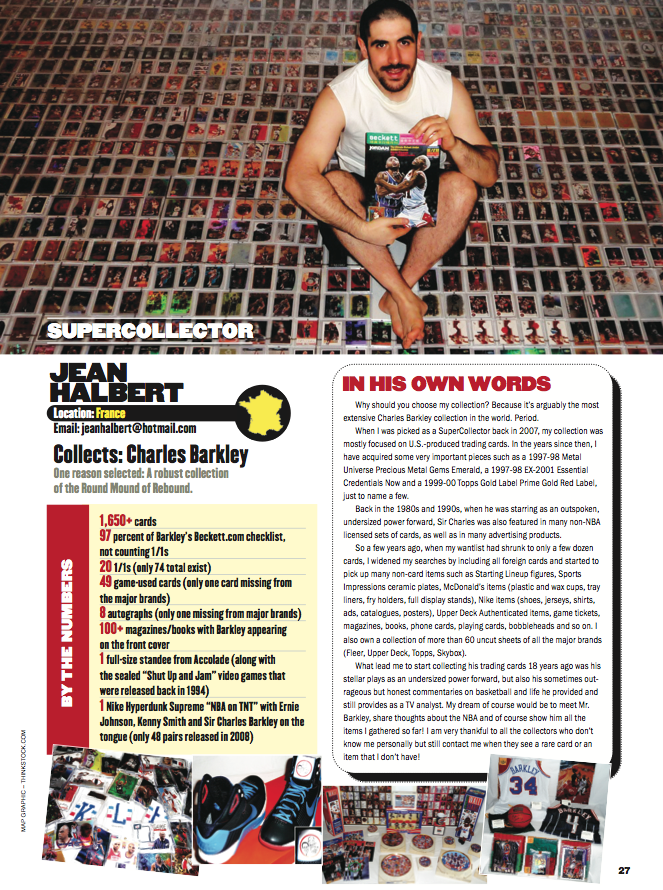 —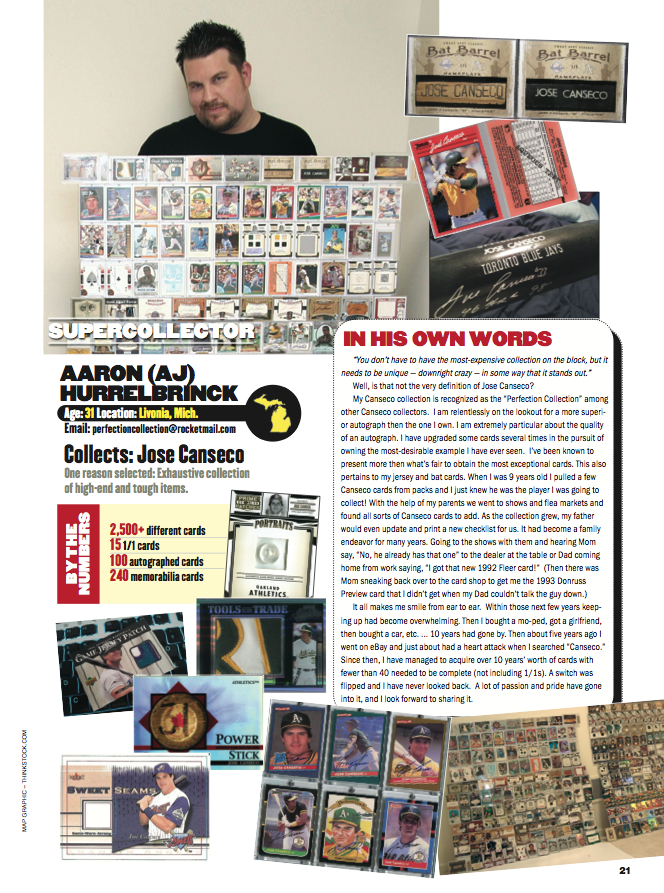 —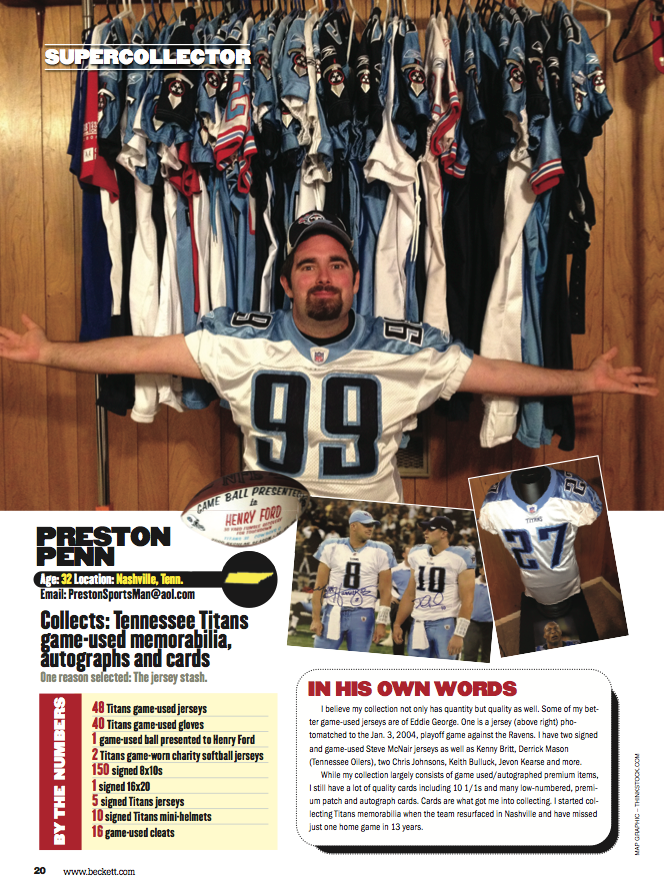 —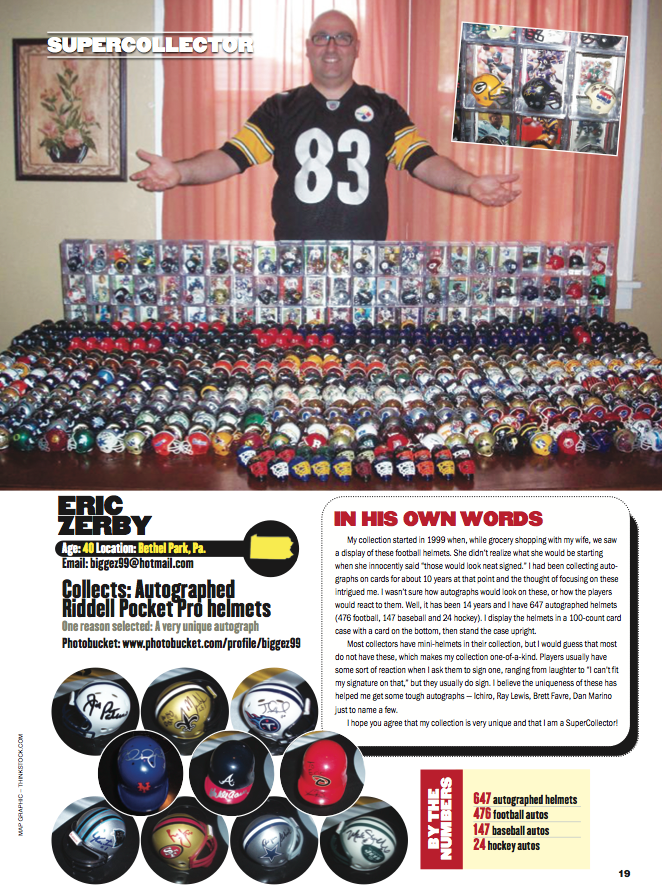 —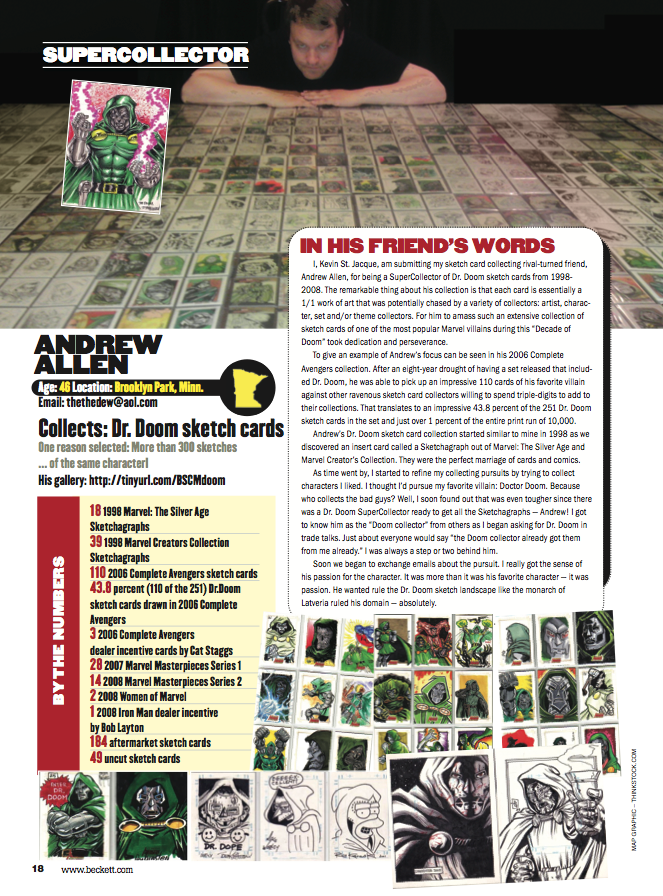 —
—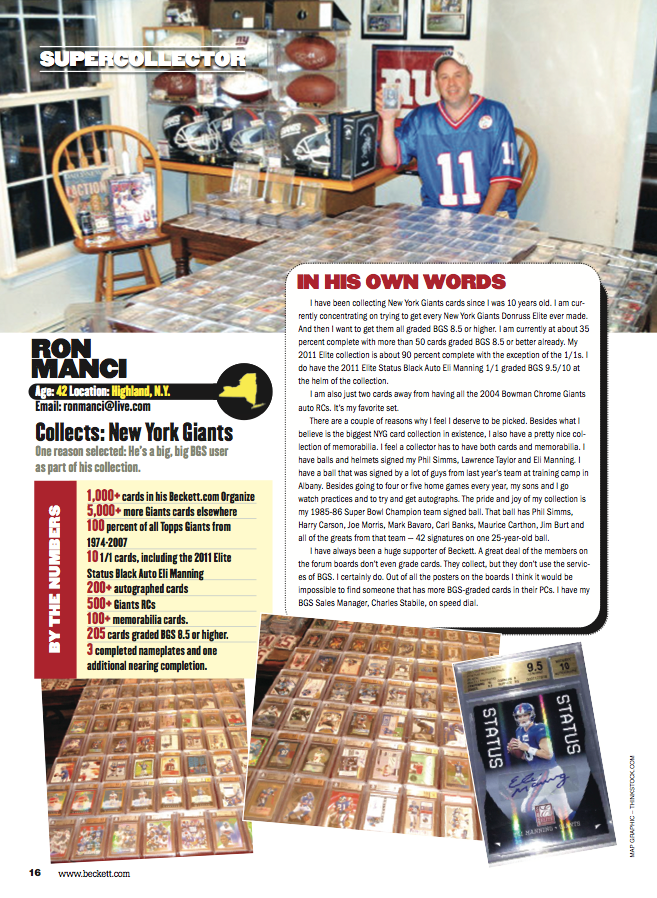 —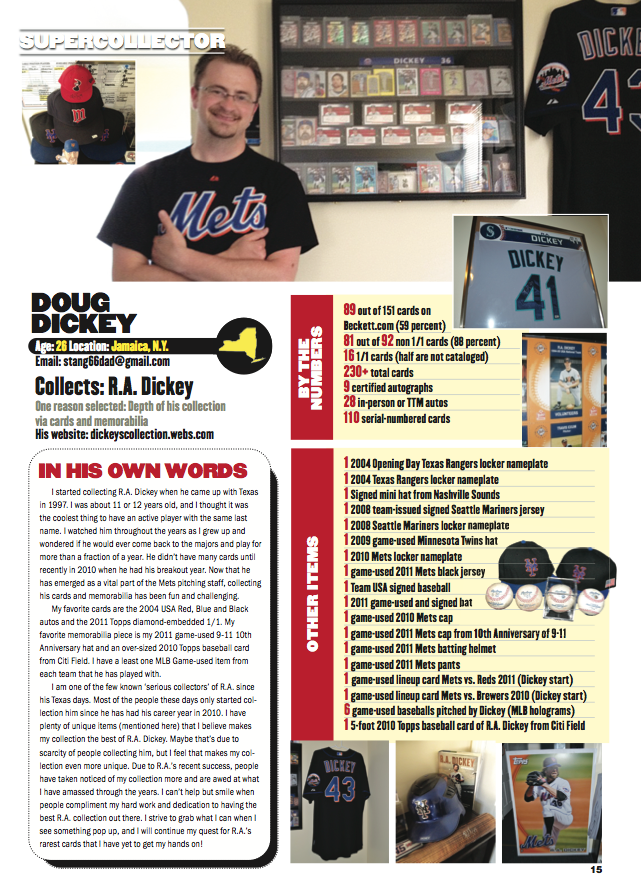 —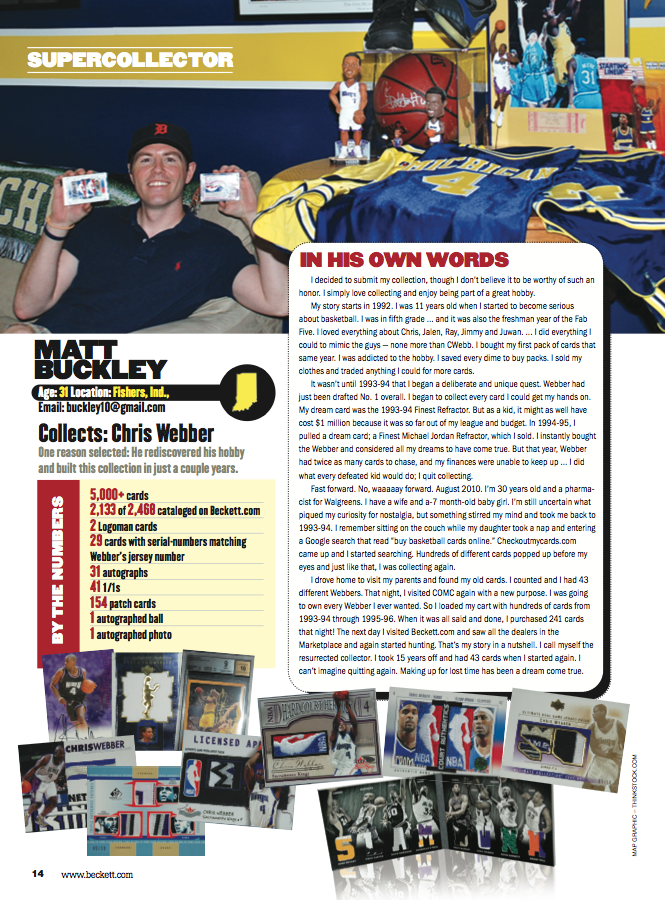 —