The $100 Second Baseman Baseball Card Starter Kit – One-Sheet Collections
For many, nostalgia remains the driving force behind baseball card collecting, and that's how we arrived at the idea of One-Sheet Collections.
It's a simple concept with infinite possibilities.
Take a single nine-pocket sheet and a reasonable $100 budget, and build a nine-card collection with a unifying theme.
Continuing on with our recent theme, I'm once again focusing on a specific position and building a nine-card "starter pack" that can serve as a foundation for a collection specific to one spot on the field.
I've already done the catchers and first basemen. Now it's time for the second basemen. What nine cards focusing solely on the second base position would you buy with a $100 budget?
Here's what I picked:
1983 Topps #83 Ryne Sandberg RC ($30)
Ryne Sandberg was one of the faces of baseball during the late 1980s and early 1990s, thanks in part to the fact that the Chicago Cubs played for a national audience on WGN. He won NL MVP in 1984 and tallied 10 All-Star appearances, nine Gold Gloves, seven Silver Sluggers, and he retired as baseball's all-time leader in home runs (282) by a second baseman.
While he also has Rookie Cards in the 1983 Donruss and Fleer sets, his Topps flagship RC is an easy pick to represent him in this collection.
Buy on: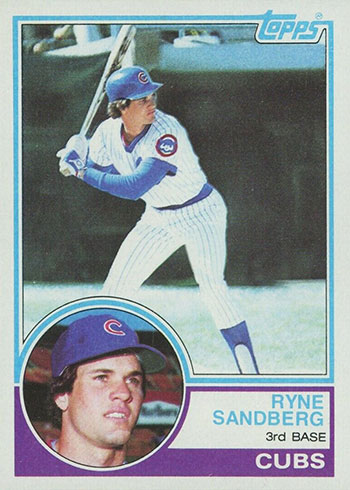 1988 Donruss #34 Roberto Alomar RC ($2)
A career .300 hitter with 2,724 hits in 17 big league seasons, Roberto Alomar is perhaps best known for his defensive work as he won 10 Gold Gloves to go along with his 12 All-Star selections and a pair of World Series titles with the Toronto Blue Jays.
Originally a member of the San Diego Padres, he has XRC cards in the 1988 Fleer Update, Score Rookie/Traded and Topps Traded sets, but his only Rookie Card is a "Rated Rookie" In the 1988 Donruss and Leaf sets.
Buy on: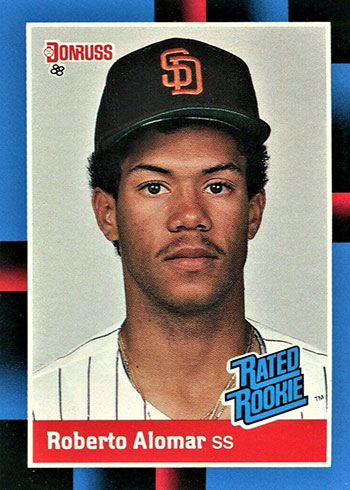 1988 Score Rookie/Traded #103T Craig Biggio XRC ($12)
Craig Biggio began his career as a catcher before moving to second base and developing into one of the best table-setters in baseball. He racked up 3,060 hits in 20 big league seasons, and he ranks among the all-time leaders in doubles (668, sixth), runs scored (1,844, 16th) and hit by pitches (285, second).
While he has Rookie Cards across most 1989 products, it's his 1988 XRCs that carry the bigger price tag. The 1988 Fleer Update card is a solid choice as well, but if there's just one early card to own for Biggio, it's the bright orange Score Rookie/Traded.
Buy on: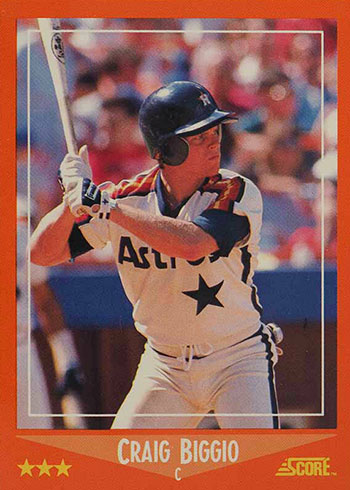 1992 Pinnacle #522 Jeff Kent RC ($2.50)
Before calling it quits after 17 MLB seasons in 2008, Jeff Kent became baseball's all-time leader in home runs by a second baseman (377). He had three 30-homer seasons, eight 100-RBI seasons, and he won NL MVP honors in 2000.
His most valuable Rookie Card is part of the short-printed 1992 Fleer Update set ($25), but he has more affordable options in the 1992 Leaf and Pinnacle base sets, as well as the Donruss Rookies and Score Rookie/Traded update sets.
Buy on: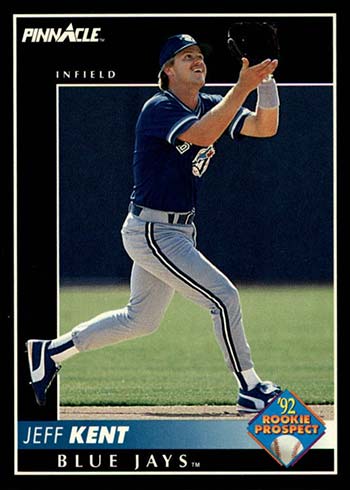 2001 Bowman Draft #BDP69 Chase Utley RC ($20)
The No. 15 overall pick in the 2000 draft out of UCLA, Chase Utley spent the first 13 years of his career manning second base for the Philadelphia Phillies. He was a six-time All-Star, four-time Silver Slugger and he helped lead the Phillies to a World Series title in 2008. His 64.5 career WAR ranks 14th all-time among second basemen.
His only Rookie Cards are in 2001 Bowman Draft and 2001 Bowman Heritage ($12) sets.
Buy on: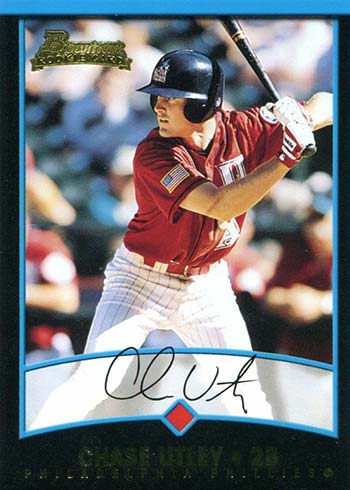 2006 Topps Update #UH133 Ben Zobrist (RC) ($5)
The deal to acquire a young Ben Zobrist from the Houston Astros in exchange for Aubrey Huff at the 2006 trade deadline stands as one of the best moves in Tampa Bay Rays franchise history. The versatile Zobrist piled up 35.3 WAR in nine seasons in Tampa before winning back-to-back titles with the Royals (2015) and Cubs (2016).
While his Rookie Cards are in 2004 Donruss Elite Extra Edition and 2004 SP Prospects sets, his 2006 cards have the "Rookie Card" logo and his 2006 Topps Update is his first Topps flagship card.
Buy on: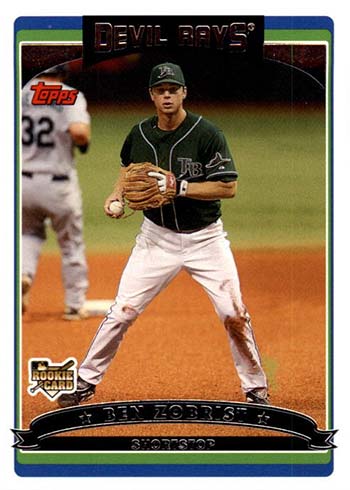 2006 Upper Deck #1027 Dustin Pedroia (RC) ($15)
The Boston Red Sox selected Dustin Pedroia in the second round of the 2004 MLB draft. Two years later, he was in the big leagues, and he won AL Rookie of the Year in 2006 and AL MVP in 2007. Injuries derailed his career after he turned 30, but he was still a 51.9-WAR player in 14 seasons.
Similar to Zobrist, Pedroia has a handful of Rookie Cards in relatively obscure 2004 sets, all of which are autographed and have a steep price tag. However, his 2006 Topps '52 and 2006 Upper Deck cards have the "Rookie Card" logo.
Buy on: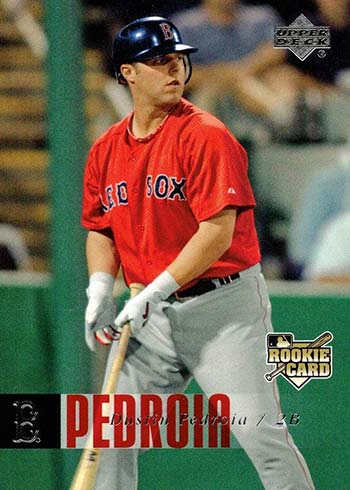 2011 Bowman Draft #11 Jose Altuve RC ($8)
Signed out of Venezuela in 2007, Jose Altuve exceeded expectations to emerge as a perennial All-Star for the Houston Astros. He won the AL batting title in 2014 (.341), 2016 (.338) and 2017 (.346), and took home AL MVP in '17 when the Astros won the World Series.
Altuve was first included in an MLB product in the 2010 Bowman Chrome Prospects set, and his Rookie Cards came the following year as he made his MLB debut on July 20, 2011. He has 10 different RCs, and I opted for the cost-effective Bowman Draft for this collection.
Buy on: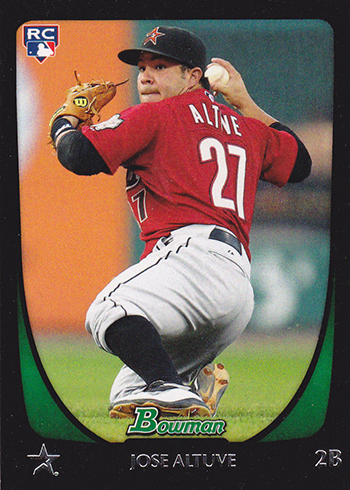 2018 Topps Chrome #72 Ozzie Albies RC ($4)
We round out the collection with a rising star. Ozzie Albies is still just 24-years old, despite having five big league seasons under his belt. He ranked fifth in the majors with 77 extra-base hits in 2021, tallying 40 doubles, seven triples, 30 home runs, 106 RBI, 103 runs scored, and 20 steals.
His Rookie Cards remain a bargain, despite the Braves winning the World Series in 2021. He has plenty to choose from with 57 different rookies in the Beckett database.
Buy on: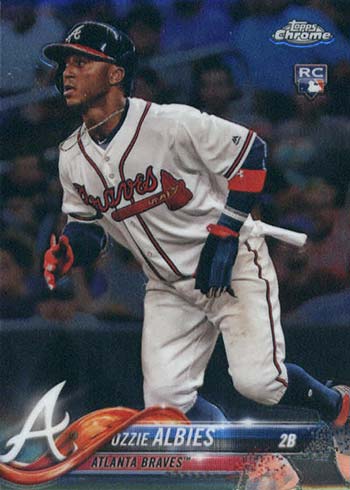 Total: $98.50