TBT: Philadelphia Eagles vs Carolina Panthers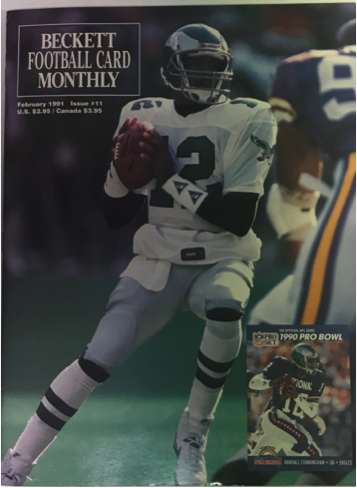 The Eagles and the Panthers play tonight in Thursday Night Football so we took a look back at some old Beckett Football Card Monthly covers for this week's Throwback Thursday.
The top photo is Quarterback Randall Cunningham in the 1991 season. A seven year veteran with the Philadelphia Eagles, he appeared on the cover of the February edition of Football Card Monthly.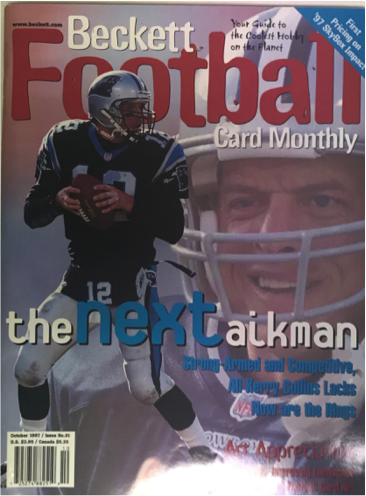 Kerry Collins, the then Carolina Panthers starting quarterback, snatches the cover page of the October 1997 Football Card Monthly issue. Although never quite reaching Troy Aikman levels, Collins did have a 17 year career in the NFL that peaked with a Super Bowl appearance with the New York Giants in 2001.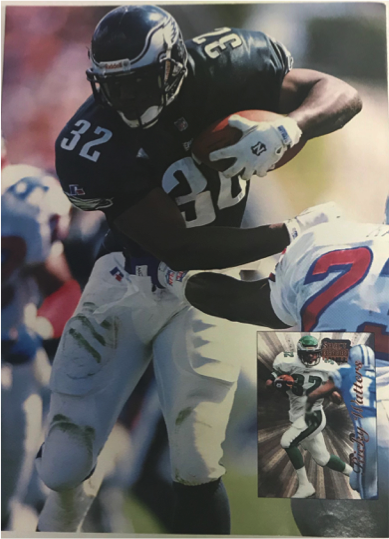 Running back Ricky Watters claims the back cover of the 1997 April Football Card Monthly, he would play all 16 games for the Eagles that season bringing Philadelphia to a 6-9 season. Watters was a 5X Pro Bowler in his career and won Super Bowl XXIX with the San Francisco 49ers.