T206 Was the "Hot New Release" the Last Time the Chicago Cubs Were World Series Champs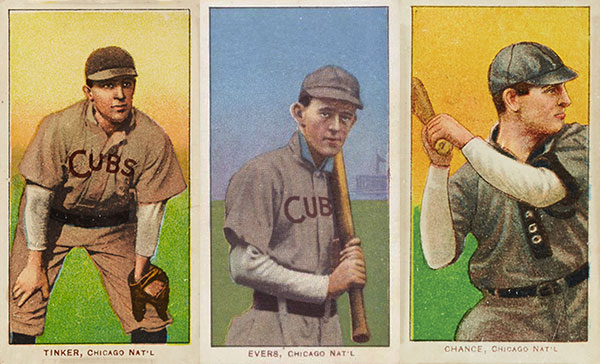 By Ryan Cracknell | Hobby Editor
When the Chicago Cubs last won the World Series in 1908, baseball cards were distributed with tobacco products. It was a long time ago. Lots has changed in the hobby since then. Tobacco gave way to bubble gum. Then gum went by the wayside in favor of fancy packaging.
What if you want to collect cards of the 1908 World Series Champion Chicago Cubs? Where do you look? Because a year's cards generally cover the previous year, one could argue that it's T206, one of the most important sets of all-time. You know, the one with the Wagner. It might not be like a team set from today, especially when you consider that T206 cards were released between 1909 and 1911.
But who's going to complain about looking at classic old cards of the 1908 Chicago Cubs?
Nearly all of the players from the Cubs roster is in the T206 set. A couple are shown with other teams and a couple of players are shown as Cubs that weren't with them for the World Series. And then there are those who have multiple cards.
Here's a gallery of the Chicago Cubs found on the 1909-11 T206 checklist. It's divided up into three sections: those on the World Series roster, those who weren't and World Series players found in the product on other teams.
T206 Chicago Cubs – 1908 World Series Champions
Mordeci Brown, P
Frank Chance, 1B
Johnny Evers 2B
Solly Hofman, UT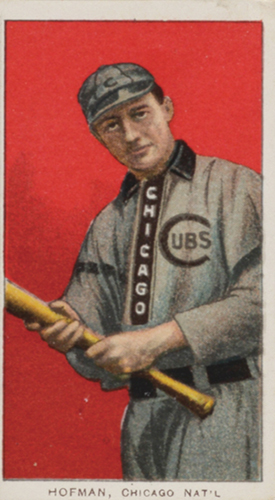 Del Howard, OF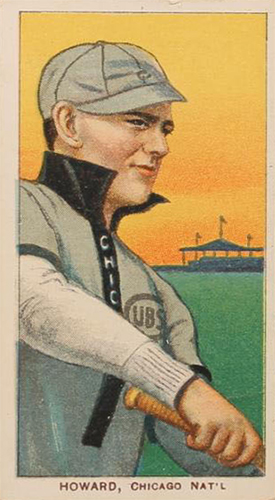 Johnny Kling, C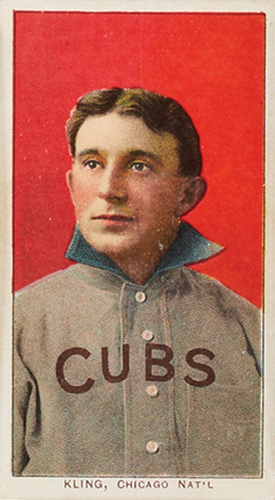 Rube Kroh, P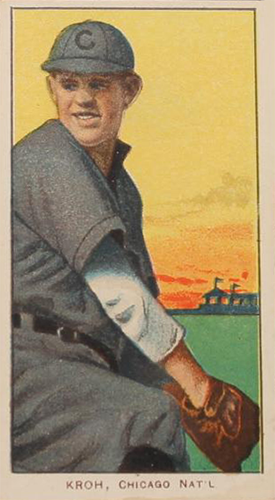 Carl Lundgren, P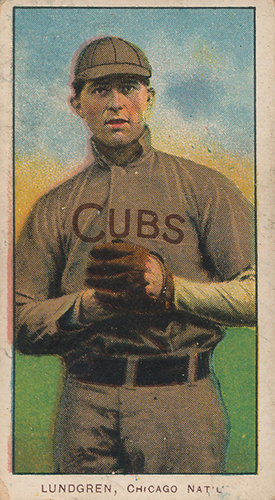 Pat Moran, C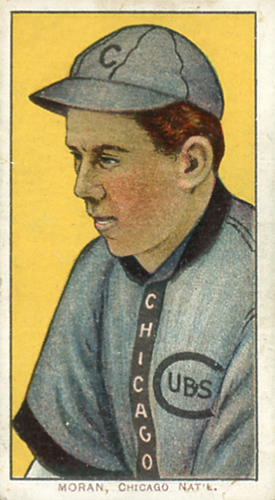 Orval Overall, P
Jack Pfiester, P
Ed Reulbach, P
Frank "Wildfire" Schulte, OF
Jimmy Sheckard, OF
Harry Steinfeldt, 3B
Joe Tinker, SS
Heine Zimmerman, 2B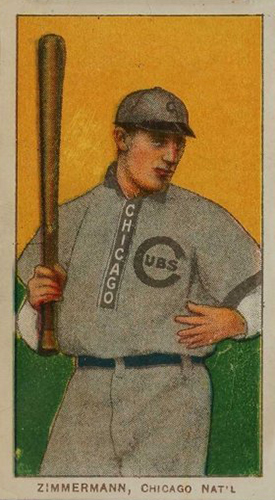 1908 Chicago Cubs with T206 Cards on Other Teams
Jack Hayden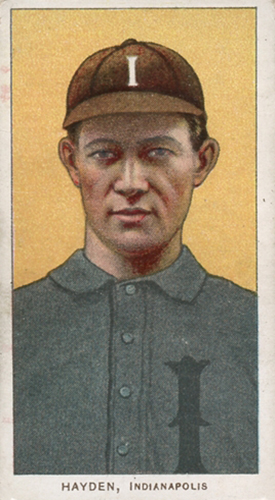 Doc Marshall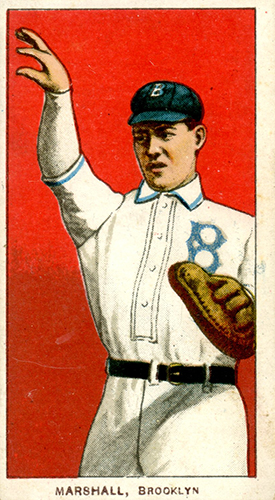 Jimmy Slagle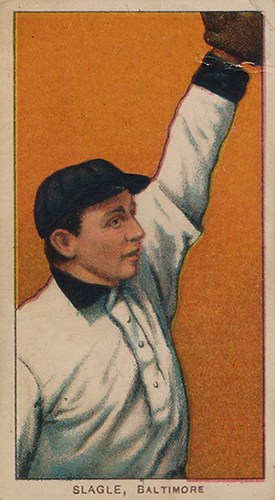 T206 Chicago Cubs Not on the 1908 World Series Team
George Brown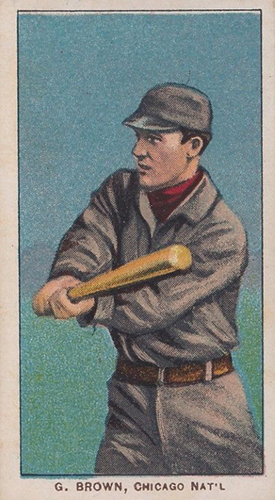 Harry McIntyre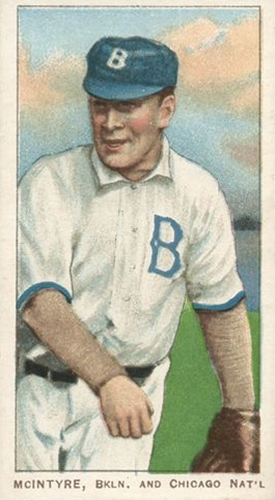 Players on the 1908 Chicago Cubs But Not on the T206 Checklist
Vin Campbell
Andy Coakley
Kid Durbin
Chick Fraser
Bill Mack
Karl Songberg
Comments? Questions? Contact Ryan Cracknell on Twitter @tradercracks.