#SuperOhtani: Take Your Picture with the Shohei Ohtani Superfractor Autograph and You Could Win a $100 BGS Credit
The 2018 Bowman Chrome Shohei Ohtani Superfractor Autograph is the most talked-about new card in a long, long time. It'll be on display at Beckett's booth at the National Sports Collectors Convention for the next few days.
Not only can you see the card in person and have your picture taken with it, but you could win a $100 credit with Beckett Grading or Beckett Authentication simply by sharing your photo on social media.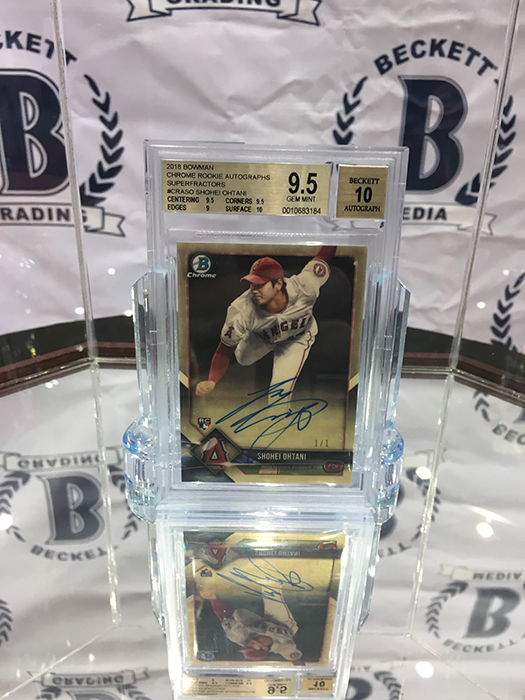 How to Enter:
1. Come to the Beckett booth (#1369 or look up and find the Beckett banners) at the 2018 National Sports Collectors Convention on Friday, Saturday or Sunday.
2. Get your photo taken with the 2018 Bowman Chrome Shohei Ohtani Superfractor Autograph.
3. Share the photo on Twitter or Instagram using the hashtag #SuperOhtani.
That's it.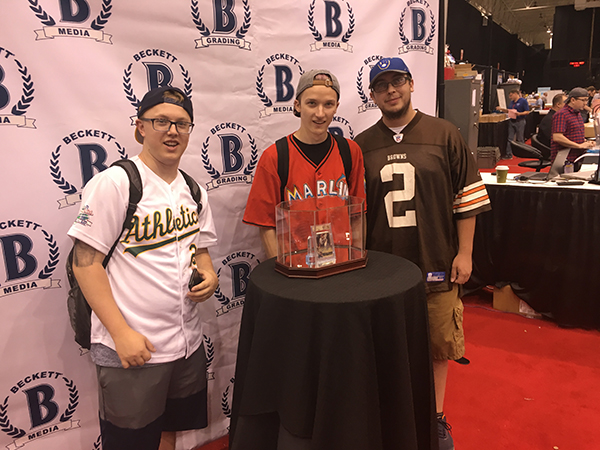 Once the National comes to a close, we'll pick a winner at random from those who share and reach out to the winner through the platform they use (Twitter or Instagram).
Times the Ohtani Superfractor Autograph Will Be on Display:
Here are some times when you can have your photo taken with the card:
Friday: 1o AM – 3 PM
Saturday: 10 AM – 4 PM
Sunday: 10 AM – 1 PM
Please note that there may be some short breaks during these times where it won't be available but we will do our best to make sure it's available as much as possible.
There may also be some other times that it's out not listed above.