Superman vs. Muhammad Ali Comic Getting the Action Figure Treatment from NECA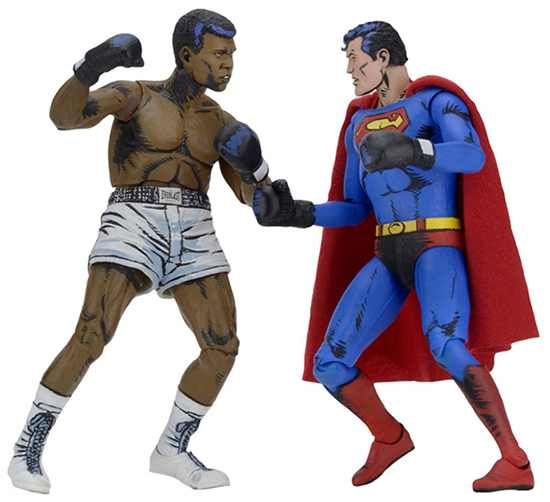 By Ryan Cracknell | Hobby Editor
DC's Superman vs. Muhammad Ali is probably the most famous super hero comic to cross over into the sports realm. Not that that list is long, but it's still a famous team-up. Now the two titular stars are getting packaged together as action figures from NECA.
NECA isn't going with a lifelike approach for the figures. Rather, Ali and Superman are being done in a way that's true to the Neal Adams art from the cover. And while not a lifelike approach, the figures are still full of details. They just look cartoonish.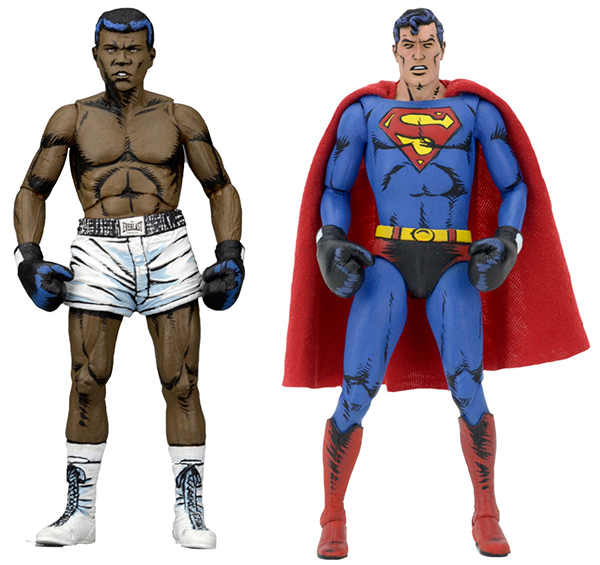 Both stand approximately seven-inches tall. They each have 25 points of articulation so they can be easily posed and displayed. Superman comes with a regular set of hands plus a pair of gloves that can be switched out.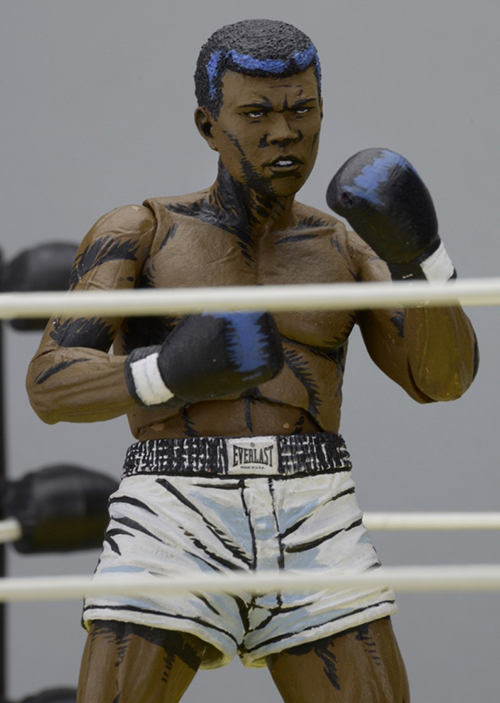 The original Superman vs. Muhammad Ali comic came in an over-sized treasury format. Running 72 pages, the two icons not only battle each other but team up to take on some aliens. The cover is famous for including cameos from several celebrities in the crowd. The Beatles, Joe Namath, Pelé, Johnny Carson, President Carter and President Ford are just a few.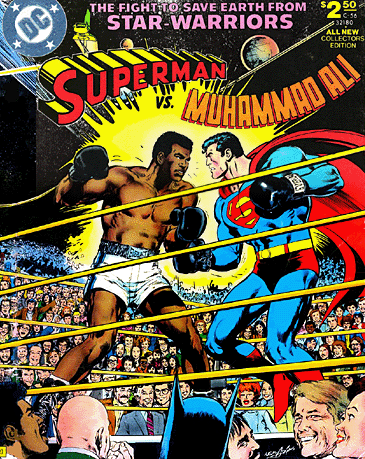 Previously, DC Direct produced a limited edition statue of the two. It's limited to 2,000 pieces and can fetch $500 or more.
NECA's Superman vs. Muhammad Ali two-pack figures are scheduled to release in October.
Comments? Questions? Contact Ryan Cracknell on Twitter @tradercracks.