Sunday Conversation: Philadelphia Eagles Guard Evan Mathis
The Philadelphia Eagles have been in the news recently for all of their Free Agent signings, but I was able to catch up with Offensive Guard and two time Pro Bowl-er Evan Mathis. Evan is an avid collector of all sports, vintage and modern, and we sat down to chat about the hobby, his personal collection, and much more!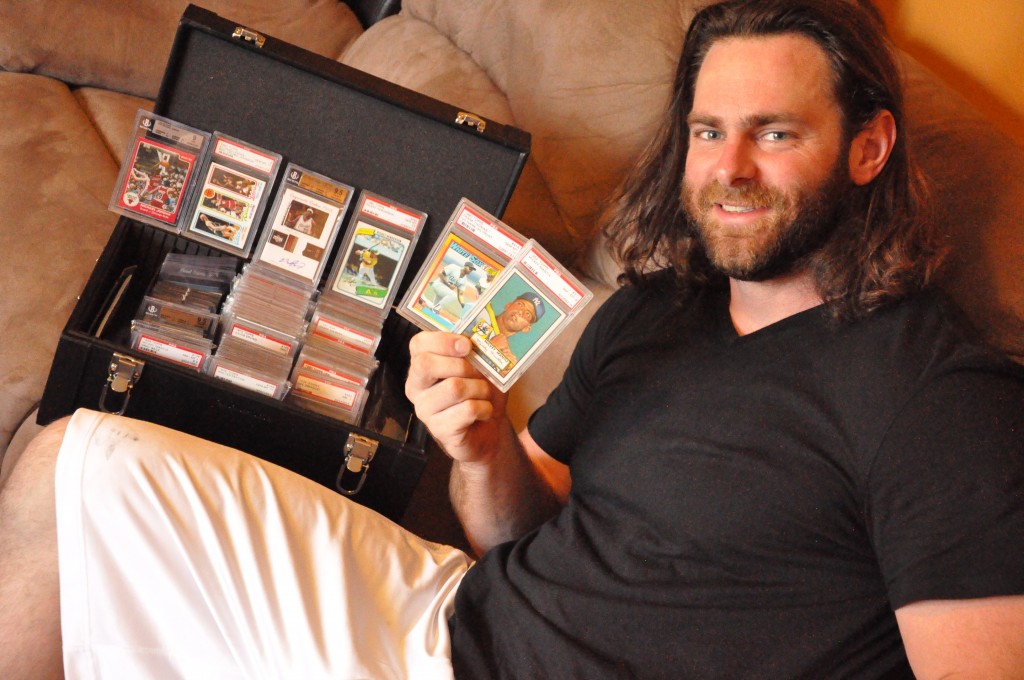 —
Q: What are your thoughts on the decline in the amount of hobby shops around the country?
A: E-commerce has allowed us to connect to more businesses and it's really just not profitable for most shops to stay open unless they are very active online as well. I compensate for the nostalgic hobby shop experience by having a partial box wax collection on display in my office.
—
Q: If you had a house fire and was only able to take one card out of your personal collection to save, which one would it be and why?
A: Please don't burn my house down. I would probably take my 52 Mantle PSA 8 just because I consider that the centerpiece of my collection.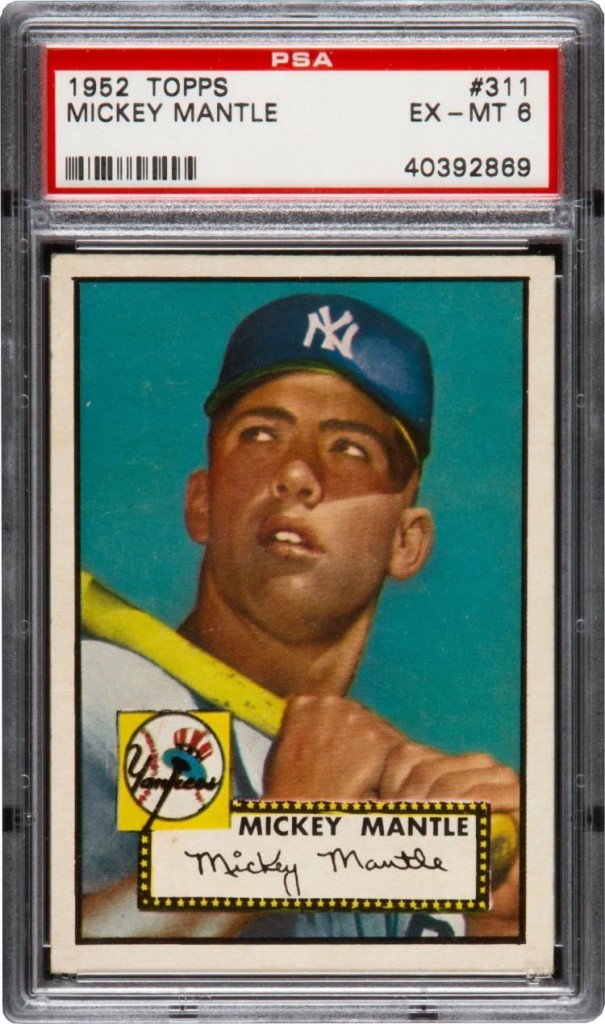 Q: From a players perspective, how can collectors be able to get athletes to sign their cards/memorabilia/etc. without overstepping the boundaries?
A: TTM works for some guys but it's almost not even worth trying for some of the higher profile players. I've seen some players' mail bins just overflowing with an overwhelming amount of fan mail and autograph requests. As an offensive lineman, I don't get that many but I always sign and return for people that make it convenient by including a SASE. The surefire way to get your favorite player's signature is to attend a signing
—
Q: What are your thoughts on the National Convention and what is the craziest things you have seen at previous Nationals?
A: It's always during training camp so I haven't made one yet. When I retire I'll probably go to all of them.
—
Q: What would you like to see happen in future NFL products?
A: It'd be nice to see a set that was created right at the beginning of the season that included all of the players on the actual rosters or at least just starters to bring it around an 800 card set. My first card came in my rookie year of 2005 and my 2nd card came after my 2013 All Pro season. That happens a lot where players who actually play don't have a card in a set but guys who didn't end up making the team do.
—
Q: What will it take to get Topps or Panini to finally include an Evan Mathis First Certified Autograph card in a future product?
A: Usually players get paid. I might have to pay them to make that happen. If it ever does happen I hope it's an on card auto with a limited print run!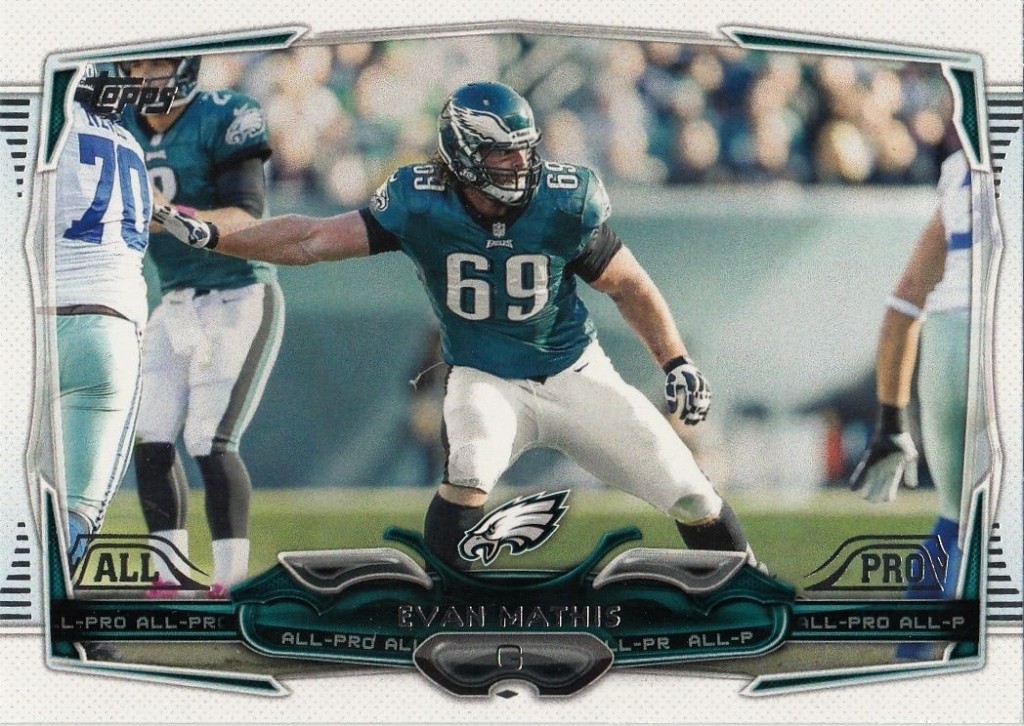 Q: What is that one item that you dream about acquiring one day, but have yet to get?
A: There's a few, but strategically tracking things down is better done in stealth.
For a more detailed look at Evan Mathis and his collection, check out his interview from March 5th on Beckett Radio.