Sunday Conversation: Leaf's Gregg Kohn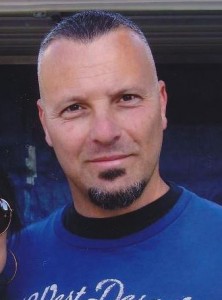 By Stephen Laroche | Beckett Hockey Editor
Hobby veteran Gregg Kohn is the Director of Product Development for Leaf Trading Cards and Beckett Hockey recently caught up with him to discuss some of the upcoming changes collectors can expect to see in 2014-15 In The Game Heroes & Prospects in addition to some of the other hockey card products the company has planned for release in the near future.
–
Leaf recently released details about their first edition of In The Game's long-running Heroes & Prospects brand. Many collectors and dealers appear to be quite shocked by the change in configuration from a traditional wax release to a hits-only box. Could you explain the reasons behind this radical departure from the established format?
Change is always difficult to embrace but sometimes necessary. The market has changed since the inception of the brand and it needed to be reconfigured to fit within the current market. We drastically lowered production of the product, which will help keep shelf life stronger and keep the product strong. The addition of Between The Pipes inserts helps bring a more balanced "Heroes" aspect to the equation as does adding more legends autographs and Legends Complete Jersey cards, which we have done. Our goal is never to upset the loyal In The Game collector base, but the truth is, the brand needed a jump start and we feel these changes can do that, or else the brand may not have existed at all. Now, that doesn't mean we won't go back to a configuration people are more accustomed to seeing in the future. This year with five signatures and four memorabilia cards, new and previously popular themes, and a heavier dose of legends will jump start the brand. The designs have been updated and the checklist strengthened.
–
The removal of the Heroes & Prospects base set has generated a great deal of discussion as well since it was highly collected and the cards themselves were popular with autograph seekers. What spurred the decision for it being removed and do you think it can return – even as a boxed set?
The truth is that we cut production so much that it did not fit into the cost structure to dedicate an entire form to just base cards, which are very costly to produce. We did base cards in Draft Prospects and that did not help that product perform. Not to say it hurt the product, but the product was not supported enough, same as the past few years of Heroes & Prospects, to continue as it was. Base sets for last years Heroes & Prospects can be had for well under $10, which is disheartening, considering the cost to produce. That being said, we will look into bringing base back in the future. I understand the pain this causes brick and mortar in Canada that sold the base cards to fans that like to collect in-person signatures, but we had to try this to keep the brand alive. We would do a CHL factory or box set if we felt it would be supported enough to warrant production. There just isn't enough support from distributors or brick and mortar to warrant producing at this time.
–
Between The Pipes has now been relegated to being an insert within boxes of 2014-15 Heroes & Prospects, which has generated mixed opinions from the hockey collecting community. What was the rationale behind this decision and do you think the brand can return as a stand-alone release in the future?
This is something we talked with Dr. Price about in detail. This is a product that was slated for removal early on as support has dwindled. We felt that at least it needed a year off. The inclusion as an insert into Heroes & Prospects seemed to make sense to keep the name alive while deciding if it has a future in the Leaf/In The Game portfolio. I thought it was a perfect fit in Heroes & Prospects. Consumer support of the Between The Pipes inserts in the market place will impact it's future place in our portfolio.
–
What do you consider the biggest challenge in retaining long-standing In The Game collectors and in attracting new collectors to your hockey products?
Our goal is to grow the category by bringing fresh, new ideas to give a spark to existing brands and excitement to new ones. We do listen to feedback from all aspects of the hobby and will adjust when possible. We need to introduce new ideas and tweak existing brands because the industry has changed so much in the past few years. If we stayed the course and didn't attempt new things, it would be extremely detrimental to our future in the category.
–
Are there any new retired stars that will be added to the Leaf roster for Heroes & Prospects?
We are working on getting some new and not used for a while names into future products. Hopefully we can share that information very soon.
–
In online posts, you have mentioned some of the previously-established In The Game brands that will be returning. What can you let people know about the next editions of Superlative and StickWork?
Superlative will come sometime in early summer and we will share some images soon. We are keeping some of the popular inserts such as Famous Fabrics and International Ice Signatures (on Acetate). We will have some cool themes such as 300 win club memorabilia cards. We will have all 31 goalies that have achieved that milestone in the set, including the first, Turk Broda. We also will have a 1000 point club memorabilia set, Superlative Emblems, Tag Team (dual jersey tag) 1 of 1 Superlative Shield cards, 4, 5 and 6 swatch cards, Superlative Cuts and many other signature and memorabilia sets. The designs look fantastic! The checklist, of course, will have some of the greatest names in hockey history. StickWorks is slated for later in the year.
–
Are there any other original Leaf brands that will be translated to or created for the hockey market?
We are currently working on Leaf Signatures Series Hockey and an ultra high end product called Pearl that will be introduced in hockey and then will follow in other sports. Leaf Metal Hockey has been a very well received addition to our hockey portfolio and we will at doing more technology-based or unique substrate-based products in the future.
–
Stephen Laroche is the editor of Beckett Hockey and Beckett Basketball magazines. Have a comment, question or idea? Send an e-mail to him at SLaroche@beckett.com. Follow him on Twitter @Stephen_Laroche.