Stephen Laroche joins Beckett Media as editor for Beckett Hockey and Beckett Basketball
Beckett Media is pleased to announce that Stephen Laroche has joined its editorial team and will take the helm of two of its monthly magazines today.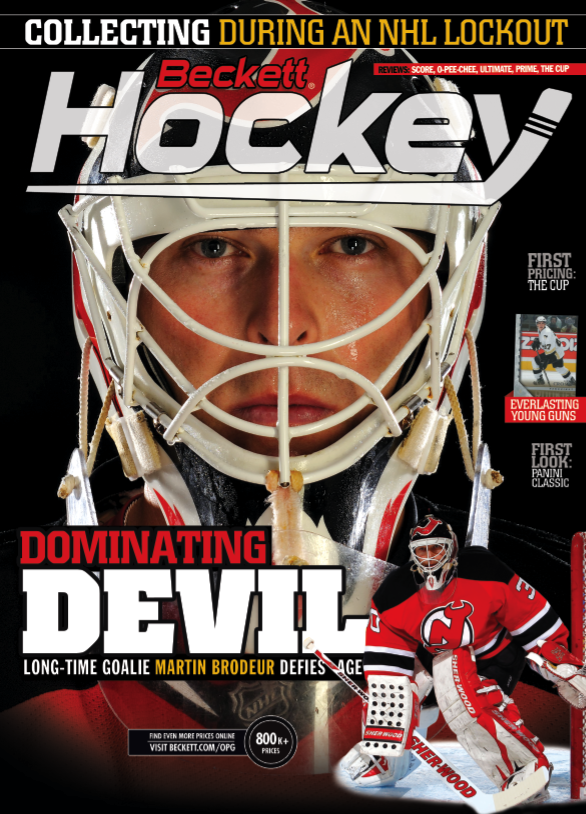 Some collectors may recognize him as being a former brand manager for In The Game, where he spent the past 10 years working on numerous projects ranging from its extensive hockey lines to Sportkings and Ringside boxing. Earlier in 2014, Laroche began contributing content to Beckett Hockey and he will be replacing the outgoing Susan Lulgjuraj as editor for that publication as well as Beckett Basketball.
"I am incredibly thrilled by this new opportunity with Beckett," he said, "and believe that I can continue to move these titles in a positive direction."
An avid collector since childhood, Laroche has been actively involved in the card industry and hobby media since 2000. Before working for In The Game, he provided content for Canadian Sports Collector in addition to creating and operating SLAM! Collectibles for Sun Media's CANOE website. He is also a published author who co-wrote Got 'Em Got 'Em Need 'Em – A Fan's Guide to the Top 100 Sports Cards of All-Time for ECW Press in 2011. His first solo effort, Changing The Game – A History of NHL Expansion, will be released in October.
Laroche can be reached on Twitter at @Stephen_Laroche.