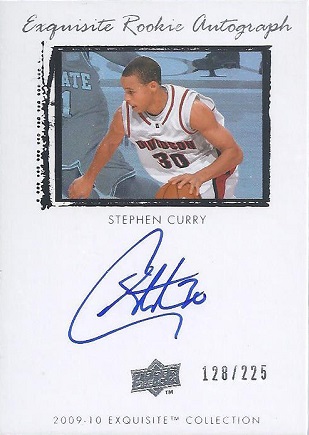 By Dan Good | Contributing Writer
Stephen Curry's breakout moment came in the half-court shadows.
His Golden State Warriors were facing off against powerhouse San Antonio in the second round of the 2013 NBA Playoffs. Game One, and Curry was putting on a clinic – raining threes, nailing behind-the-back passes, even picking the ball up from the floor to knock down the jumper.
Curry's teammates erupted from the sidelines, holding their hands against their heads in disbelief.
With 40 seconds left in the third quarter, his heels nipping across the giant 'Spurs' logo at center court, Tony Parker in his face, Curry launched one final shot.
Good!
Twenty-two points in the quarter.
Curry pointed to the rafters, and when the Spurs called a timeout to regroup, he punched the air and screamed. All the recruiters who said he was undersized, the skeptics who wondered if he could stay healthy, the doubters, the critics … Redemption.
Curry's team didn't win that game – or the series – against San Antonio, but the playoff run, featuring an upset of two-seed Denver, earned Golden State and its leader respect.
For the first time since the early 1990s, the Warriors are thinking big. And Wardell Stephen Curry II is leading the way, a special talent guiding an upstart team.
Curry, nicknamed "Steph," grew up around the game. His father Dell spent 16 seasons in the NBA, mostly with the Charlotte Hornets. Dell was a sixth-man extraordinaire with a knack for long-range shots.
Dell twice competed in the NBA All-Star Weekend's Three-Point competition. Photos from the 1992 event show Stephen, just shy of four, sitting courtside on his father's lap.
He's dressed in a highlighter-bright Nike warmup, talking with Mitch Richmond. Don Nelson and Drazen Petrovic are nearby, a collection of past and future basketball royalty.
His father's career allowed Stephen to study and interact with players such as Muggsy Bogues, Ray Allen and Vince Carter. All these years later, and Curry employs Dell's jumper, Muggsy's energy, Ray's finesse and Vince's ceiling.
Only one question lingers – can Steph Curry stay healthy?
Warriors fans hop so. Their title hopes rest on Curry's ankles, ankles that have bothered Curry since he entered the league. The problems started in 2010-11, when Curry planted his foot awkwardly while dribbling and his right ankle buckled.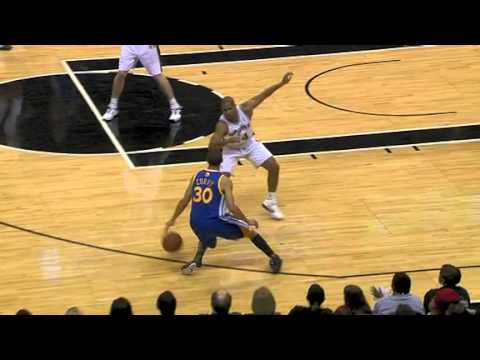 He had surgery that offseason, but the difficulties lingered, and he only played 26 games during the lockout-shortened 2011-12 season. He rolled his left ankle last season, but luckily for Curry that injury wasn't serious.
The fresh-faced 25-year-old isn't new to adversity. Curry was ignored by major-college recruits due to his size – just over six feet tall and beanpole skinny. He settled on Davidson, a school that hadn't won an NCAA Tournament game since 1969.
Curry carried Davidson to new heights during his sophomore season. The Wildcats reached the 2008 NCAA tournament as a No. 10 seed, a placement normally relegated for one-and-done programs thankful to reach the dance.
But Curry provided Cinderella magic. He dribbled this way and that way, driving the lane and scoring from downtown, amassing 40 points as Davidson stunned Gonzaga in the first round.
They topped two-seed Georgetown next.
Then Wisconsin.
Curry carried the Wildcats to the Elite Eight, where they nearly upset eventual national champion Kansas. He averaged 32 points per game for the tournament, and a star was born.
The Golden State Warriors were watching – and when Curry entered the NBA Draft in 2009, they scooped him up with the seventh pick.
Curry showed flashes of flair during his rookie season in 2009-10, averaging 17.5 points and 5.9 assists per game. He recorded his first NBA triple-double. And in a February game against Denver, he created his first professional YouTube moment – befuddling Chris "Birdman" Anderson with a slick shake-and-bake move for an easy lay-in.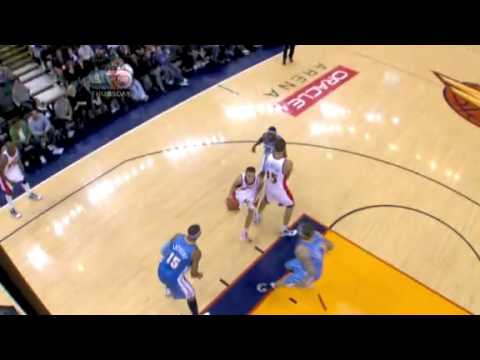 Those types of exploits drew Anson Chu to collect Curry's cards.
" When he got into the league, he was just so fun to watch that he seemed like the natural choice to collect," said Chu, 25.
Chu appreciates the range of Curry's rookie-year issues. His Upper Deck Exquisite autographs (there are two) resemble the famous 2003-04 series, showing Curry in his college uniform. Another popular card is his National Treasures Rookie Card, a low-numbered card featuring an autograph and large patch swatch.
But Chu's favorite Curry card from 2009-10 is his Panini Next Day Signatures release. The card shows Steph tugging at his Warriors jersey, proud of his pro affiliation.
"This set is unique in that they are from a low-end product, but are rare on-card autographs," Chu said. "They do not have an established print run, but it's rumored that there were only 5-10 copies of the cards signed by each rookie."
Due to Curry's collegiate exploits, hoops lineage and sky-high potential, his rookie cards spiked in value. Curry joined Blake Griffin and James Harden as the most promising rookies from 2009-10.
But as the injuries mounted, Curry's hobby standing diminished. It's painful to watch a transformative talent befallen by his body's limitations. Think Bill Walton or Anfernee Hardaway or Grant Hill or Greg Oden.
Despite Curry's struggles, Chu, an Illinois resident, maintained faith in his player. Curry has so many talents, from shooting off the dribble and court vision to laser-sharp passing.
In 2012-13, the patience finally paid off.
Curry showcased his talent in a February game against the Knicks, when he dropped 54 points in Madison Square Garden – scoring outputs normally reserved for the Michael Jordans and Bernard Kings. Chu had a Microbiology exam the day after that Knicks game.
"I told myself that I would only watch part of the game so I could study," Chu said. But Curry kept hitting. And hitting. And hitting. So Chu kept watching, unable to turn away from Curry's point parade.
That point parade continued throughout the season, with Curry setting the NBA single-season record for three-pointers with 272. The record used to belong to Ray Allen, his dad's former teammate.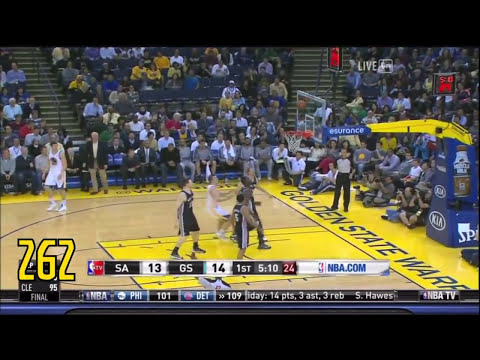 Curry's statistics loom even larger when analyzed in the proper context. No shooter in league history has ever been this efficient – 44.6 percent for his career – when shooting this regularly beyond the arc.
Only one NBA player ever, 1990s Bulls standout Steve Kerr, has been more effective from long range, hitting 45.4 percent of his three-point shots during his career. But Kerr was a bench player who never attempted more than 237 threes in a season.
Curry attempted 600 treys in 2012-13.
All those buckets helped the Warriors reach the playoffs for only the second time in the past two decades.
Just as it was with Davidson, Curry's team was the underdog on the national stage.
And just like before, Curry shined, draining buckets and dishing to his teammates as Golden State pulled off the upset by knocking off Denver, only the second time the
Warriors advanced past the first round of the playoffs in 22 years.
The playoff success caused collectors to revisit Curry's cards, his potential finally realized. Chaid Leneis, an Ottawa-based collector, wrote about Curry's hobby appeal on his blog Basketballcardtrader.com.
According to Leneis, internet sales prices for Curry's Exquisite rookie autograph (#72, which is numbered to 225) increased more than $100 – from $298 to $399 – between March and May. The market softened during the off-season (a normal late-summer swoon for basketball cards), but Leneis expects interest in Curry's cards to build as the 2013-14 season begins.
"Everyone has loved Curry since his college days," Leneis said. "I'm unsure if it's the baby face, his demeanor, his father being a pro player, his ballboy story with the Raptors, his series of injuries which held him back, or his pure shooting. There's so many factors that come into play, it's tough to pinpoint."
You can reach Dan Good on Twitter @dgood73.