Steiner Sports unveils deal with Amar'e Stoudemire and first Madison Square Garden memorabilia offerings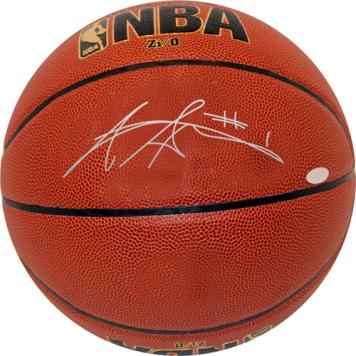 By Chris Olds | Basketball Editor
Steiner Sports unveiled its latest partnership with a high-profile athlete on Thursday when it announced that New York Knicks star Amar'e Stoudemire will be working with the company.
Stoudemire's autographs, game-used items and more — including his goggles and armbands — will be available to collectors as part of the deal, which will partially benefit Stoudemire's foundation.
"I chose to partner with Steiner Sports because they are the best in the business," Stoudemire said in a release.  "I am looking forward to working with Brandon [Steiner] and his team to create premiere products for fans."
Also on Thursday, Steiner announced that the first Madison Square Garden items are available with seats from the famed venue for sale. The arena is presently being renovated.
The seats are $899.99 for a pair and $549.99 for a single seat. They can be found at www.PieceofTheGarden.com.
Chris Olds is the editor of Beckett Basketball. Have a comment, question or idea? Send an e-mail to him at colds@beckett.com. Follow him on Twitter by clicking here.