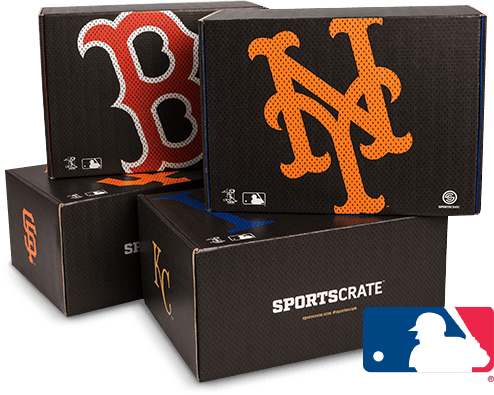 By Ryan Cracknell | Hobby Editor
Subscription services are all the rage right now. Loot Crate, Funko and plenty more deliver themed boxes of goodies and collectibles to thousands of fans and collectors each month. The sports card world has a couple as well like Loot Locker, which highlights sport-specific packs. Now comes Sports Crate.
From the makers of Loot Crate, Sports Crate is a fan-centered box launching with items targeting ten MLB teams. It's also the league's exclusive licensed subscription box.
Sports Crates are delivered monthly to homes during the baseball season, from May to September. Each box has between five and seven exclusive items specific to the selected team. Everything in the box is fully licensed by MLB. According to the Sports Crate website, each box has a retail value of at least $80.
"Sports Crate is like getting a care package from your favorite team every month, and we are humbled by the opportunity to share in that experience for sports fans worldwide," said Chris Davis, Loot Crate CEO.
Monthly crates come with a theme intended to tie each of the items together. For the debut box, the theme is "Bringing the Heat." So each team box has a different action figure of one of the team's starting pitchers. Each figure has plenty of articulation and a stylized look that's a blend of bobblehead and caricature. Clayton Kershaw, Noah Syndergaard, Justin Verlander, Masahiro Tanaka and Rick Porcello are among the players with figures.
Also announced for the first box is a one-month subscription to MLB.tv.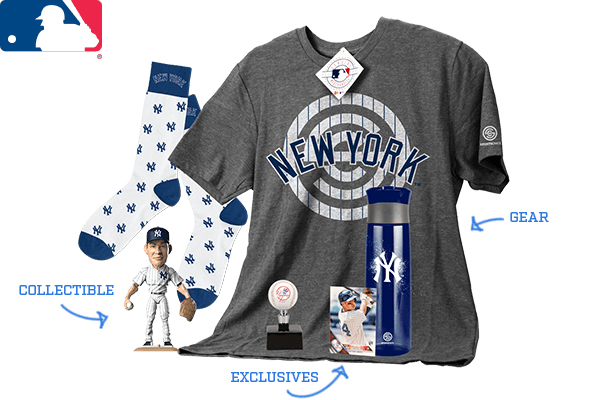 Each monthly Sports Crate has a shirt or another piece of apparel.
They also come with the chance to win special experiences not available to the general public. This might be taking batting practice with your favorite team. It might be riding the bus with them or throw out the first pitch before a game.
Part of the intrigue with these sorts of products is that there's always a sense of mystery over what's inside (unless you want spoiler videos on YouTube).
Sports Crates can be purchased a couple of ways through their website. Individual boxes are $39.99 including shipping within the United States. It's a recurring charge that needs to be cancelled. There's also a season's pass for $179.99. This gets you all five of the boxes throughout the season. The season's pass is only available while the first box is for sale. Currently, boxes can only be mailed to addresses in the United States.
At launch, Sports Crate is only available for ten MLB teams: Boston Red Sox, Chicago Cubs, Detroit Tigers, Kansas City Royals, Los Angeles Dodgers, New York Mets, New York Yankees, San Francisco Giants, St. Louis Cardinals and Texas Rangers. That said, the plan is to expand in the months ahead.
Comments? Questions? Contact Ryan Cracknell on Twitter @tradercracks.