Sports Artist Spotlight: Stephen Holland
If there was a vote for most impactful artist among the 13 featured in the Artist Spotlight Issue of Beckett Baseball (June, 2020), it likely would be Stephen Holland. He was mentioned by several of his fellow artists as being one of the most influential talents in the world today. High praise, indeed.
You, no doubt, have seen Holland's work somewhere. He's done commissioned work for the Grammy Awards, MLB All-Star Game, Staples Center, NFL Hall of Famers Walter Payton, Jerome Bettis and Ronnie Lott, the Baltimore Ravens, Colorado Avalanche and Los Angeles Kings.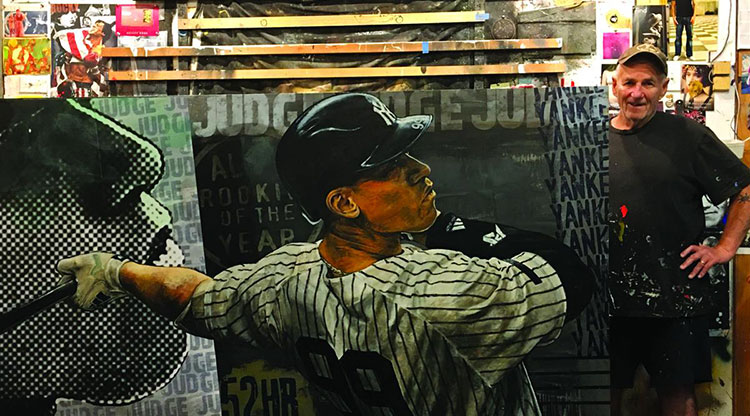 As for a personal favorite from among his works, Holland can't pick just one. "It seems like my favorite painting is always the one I'm currently working on," he says.
"I've always been inspired by the dedication of the athlete," Holland says. "Muhammad Ali, Michael Jordan, Joe Frazier, Jackie Robinson, Sandy Koufax, Joe Namath, Kobe Bryant and Wayne Gretzky just to name a few."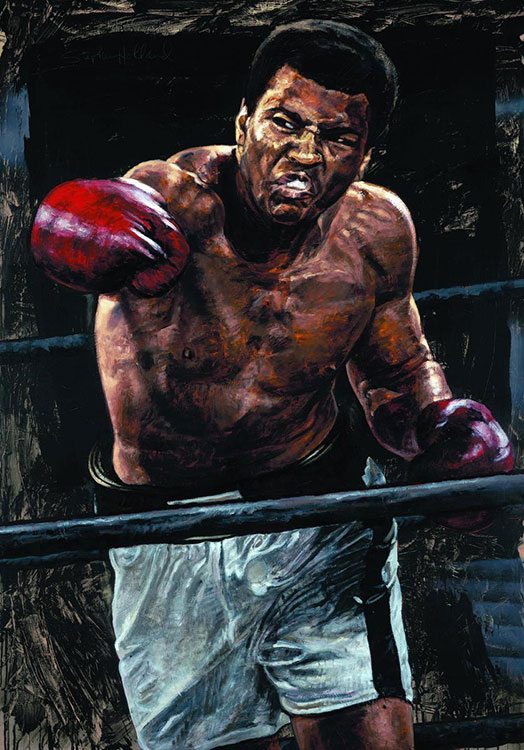 What's he hoping for when a job is complete?
For anyone viewing his work, Holland hopes to provide a glimpse of "the joy of the game, a real sense of the subject's likeness, power and skills," he says. "The ruggedness of sport and the athletes that play it."