Sports Artist Spotlight: Robert McFetridge
If you think you recognize Robert McFetridge's style with colored pencil and graphite, you may have seen the cover of the October 2019 issue of Beckett Basketball that featured the artist's exclusive drawing of Steph Curry.
Curry isn't the only NBA legend that McFetridge has drawn. Just a month before Bryant perished tragically, McFetridge started a piece on Kobe that he planned to take and present to the newest Hall of Famer at the HOF induction ceremony. Midway through the project, McFetridge was shocked to hear of Bryant's passing.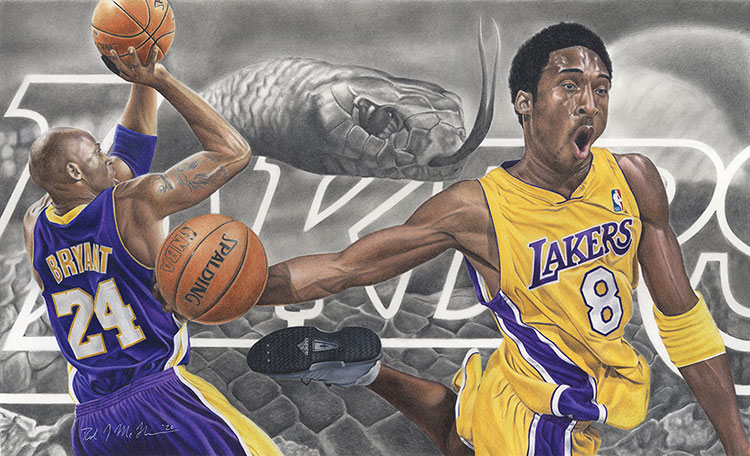 "I managed to finish the artwork with a heavy heart," Robert says, "and now it serves as a tribute to one of the greatest to ever play the game."
Among those who have commissioned McFetridge to create works is Pro Football Hall of Fame quarterback Jim Kelly. In addition to work for Kelly, he also created and donated a piece that was sold in auction to benefit the quarterback's Kelly for Kids Foundation.
Last year, he created a colored pencil and graphic piece of Super Bowl XVII champion Joe Theismann that was auctioned off to benefit Lifepath. In prior years, he had also donated artworks of Pete Rose and Steve Garvey.