After 25 years as an actress, Lindsay Frost thought she would explore her passion for painting. Why not?
"I came to painting as a second career," she says. "I always loved art and initially thought I would attend art school, but opted for drama school instead."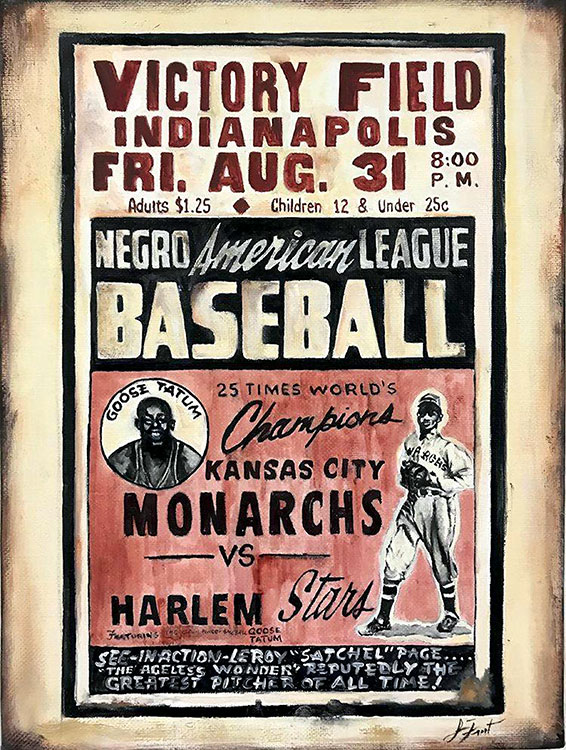 That worked out just fine, too, and Frost – the daughter of actor Warren Frost, wife to actor/producer Rick Giolito and mother of actor Casey Giolito and Chicago White Sox pitcher Lucas Giolito – had a run on "As The World Turns" along with guest roles in several series including "Frasier," "Lost," "CSI" and "Boston Legal."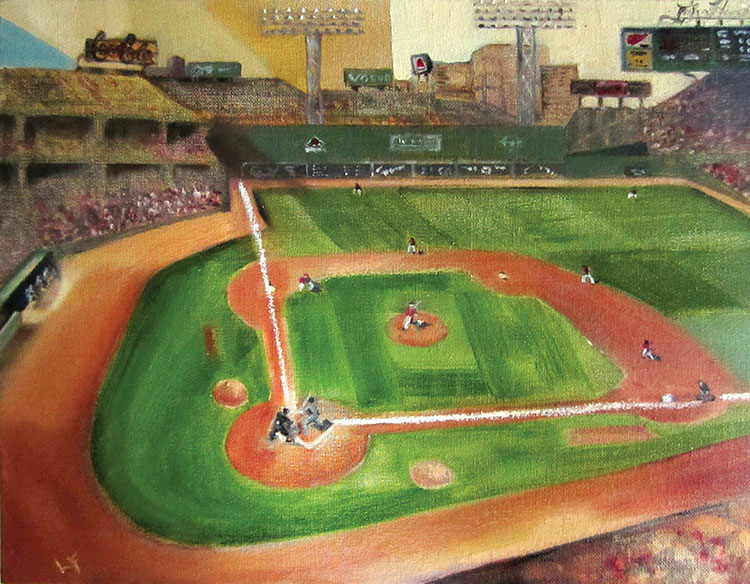 Among her art influences, "American Master Richrad Schmid has been a guiding force and source of information and inspiration as are many contemporary painters. The work of the impressionists, John Singer Sargent, Andrew Wyeth, Jasper Johns and Wayne Theibaud are a few names that come to mind in terms of go-to favorites," she says. "I'd say my biggest influence for sports painting is Stephen Holland. I love his work."
Frost says she sees the connection between art and baseball with it's rich history. She takes that to the canvas. "I try to imbue my paintings with a vintage style that reflects the tradition and grit of the game," she says.
Frost's art currently is shown at The Art of the Game Galleries in Dodger Stadium, Angels Stadium and Staples Center.