Sports Artist Spotlight: Darryl Vlasak
From the hundreds of paintings Darryl Vlasak has completed, one stands above the rest to him: Satchel Paige. He thinks it's the best thing he's done, so far.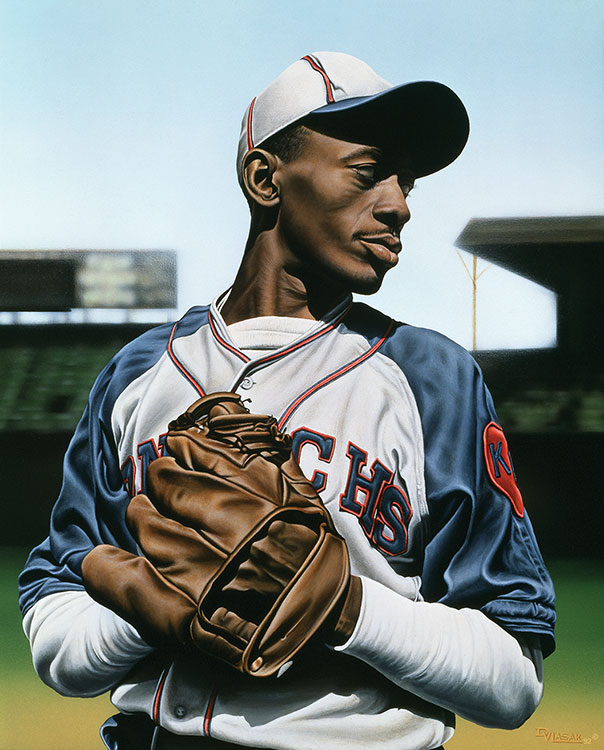 What Vlasak hopes with his works is a connection with the fan through his paintings and art prints, which feature detailed imagery, a connection that al-lows fans to see names like Paige and Babe Ruth in color. Darryl diligently researches the actual colors of the uniforms and then paints the subjects in the appropriate colors. This allows everyone to see them in their actual uniform colors.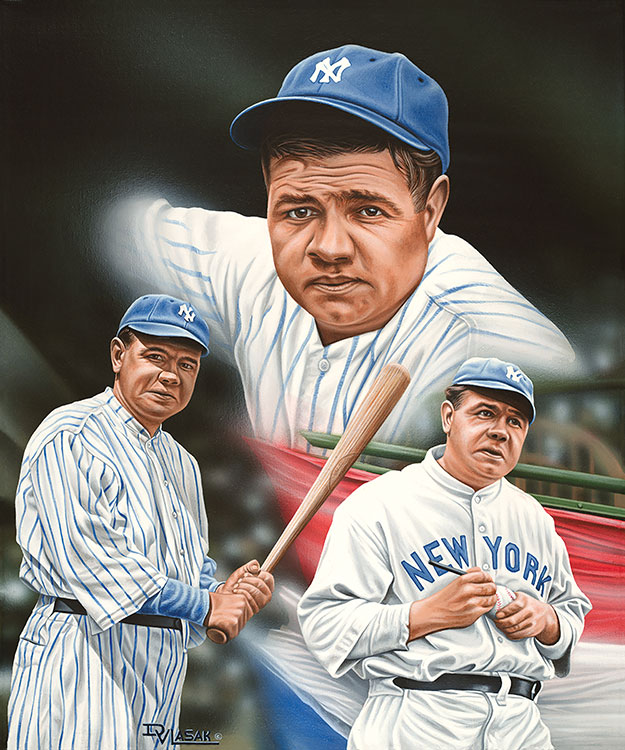 Vlasak has been commissioned by Upper Deck, Gordon's Gin and many private collectors. His works have been displayed in Comiskey Park and the National Baseball Hall of Fame.
Darryl has just released two new prints this year to mark two special events in baseball history: "THE BABE" featuring Babe Ruth, to commemorate the 100-year anniversary of he becoming a New York Yankee and changing baseball forever. And "SATCHEL PAIGE" to commemorate the 100-year anniversary of the creation of the Negro Leagues. Both of these prints are available for purchase.