Some Topps Olympic autos already look golden
By Chris Olds | Beckett Sports Card Monthly Editor | Commentary
A half-dozen or so U. S. Olympians featured on Topps cards already have captured the hearts of more than a few Americans more than two months before the opening of the 2012 Olympic Games in London.
How do we know? They're already going for gold.
It's apparent just by looking at the values of their autograph cards found in packs of 2012 Topps U.S. Olympic Team as the basic autographs for seven cards (showcasing six athletes) have reached or topped the $100 plateau since the product's release. (Need a checklist or OPG to find out what your cards are worth? Click here.) And that's not including rarer parallel cards.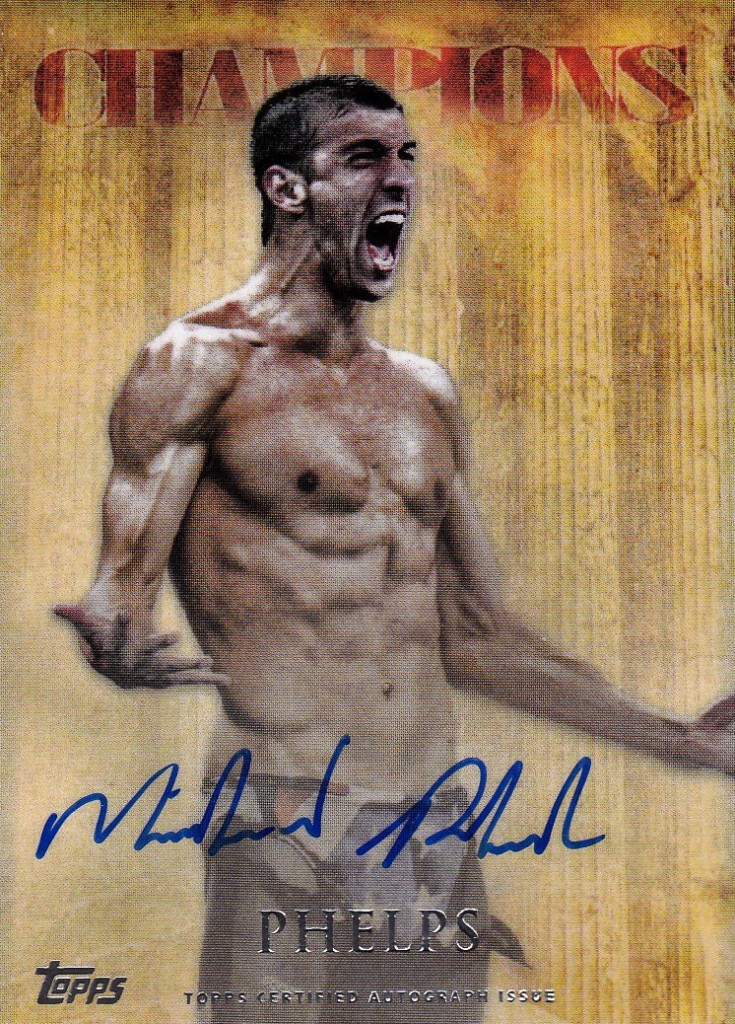 The leader so far among the standard autograph set is U.S. Women's Soccer star Alex Morgan, whose autograph card has sold for as much as $250, according to the prices tabulated by Beckett Media (ranges based on actual sales prices, not current asking prices — which are rather stout in online auctions). Coming in second is medalist record-holder Michael Phelps at $200 (or less), while his Champions (insert) autograph has sold for as much as $300 and sprinter Carl Lewis' autograph from the set has sold for as much as $150.
Gymnast Shawn Johnson checks in at $150, while teammate Jordyn Wieber has gone for as much as $100. The final notable card (so far) is of swimmer Ryan Lochte also at $100.
In all, the basic 50-card autograph set is commanding more than $2,000 with the real potential action not coming until the Olympics themselves. In the last Summer Games, Phelps' few autographs commanded several-hundred bucks after languishing after release in previous years.
(Watch the Box Busters episode here.)
Chris Olds is the editor of Beckett Sports Card Monthly magazine. Have a comment, question or idea? Send an email to him at colds@beckett.com. Follow him on Twitter by clicking here.