Some Big Things from 2019 Topps Stranger Things Season 2 – Beckett Pricing Insider
We are just a little over two months away from once again entering the Upside Down.
On July 4, the smash hit Netflix TV series Stranger Things will release its third season. Once again, Eleven, Mike and the rest of the crew will face the Mind Flayer, demogorgons and other horrifying creatures. However, there is nothing horrifying about the trading cards that Topps has offered in their Season 2 release.
Since its release in early April, Stranger Things Season 2 has racked some impressive sales on the secondary market. Here is a list of a few of them:
2019 Stranger Things Season 2 Autographs Gold #AJH David Harbour 1/1 – $575
A seasoned TV veteran, Harbour portrays Sheriff Jim Hopper, Eleven's guardian and protector of Hawkins. Harbour has also seen recent attention as the new Hellboy. His autographs are a hot item and usually only second to Millie Bobby Brown in both of Topps' Stranger Things sets thus far.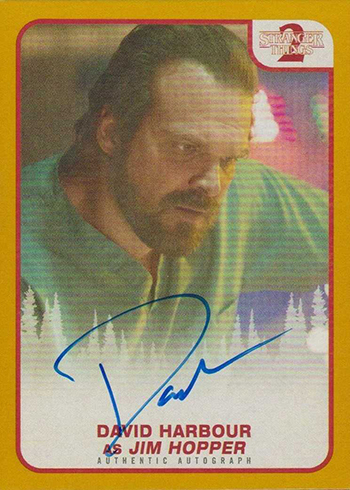 2019 Stranger Things Season 2 Dual Autographs #DADB Duffer Brothers /10 – $350
Matt and Ross Duffer are the creators who breathed life into Stranger Things. While they do have individual autographs on the secondary market, their dual autograph is, understandably, the most sought-after.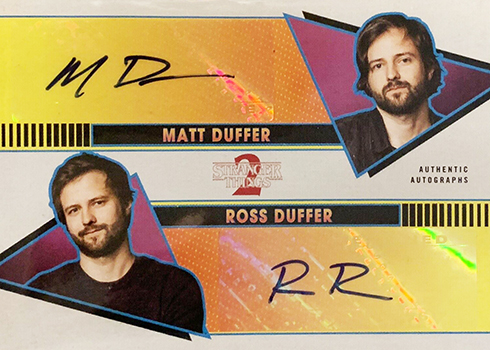 2019 Stranger Things Season 2 Autographed Relics #CREO Millie Bobby Brown /10 – $300
Easily considered the breakout star of the show, Brown has gone on to major films roles. Her character, Eleven, has become a cult TV icon, which makes the demand for any of her signatures very high, especially her autographed relics.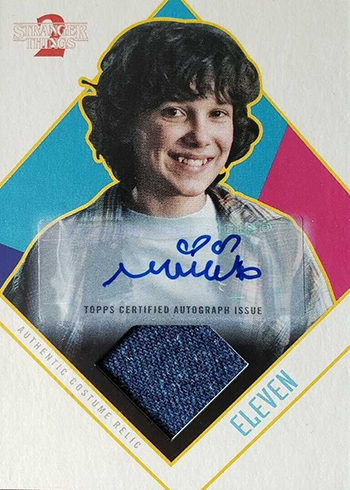 2019 Stranger Things Season 2 Autographed Relics Noah Schnapp /10 – $175
It all started with the disappearance of Schnapp's Will Byers back in the first episode and has been a full-blown roller coaster since. While Schnapp's signature isn't as in demand as the likes of Harbour and Brown, he still garners a considerable collector base.