Some Big Recent Sales for Star Wars Trading Cards – Beckett Pricing Insider
We are now less than two months away from Star Wars: The Rise of Skywalker and the frenzy is only going to get more intense.
The final trailer for the film released two weeks ago during Monday Night Football and we've seen a plethora of collectibles being released. For action figures, there were several exclusives and reveals at NYCC this year, as well as releases on Triple Force Friday. From Hasbro to Funko, all the bases were covered for Star Wars collectors.
In the trading card world, Topps released several main releases over the past couple of months with 2019 Star Wars Skywalker Saga, 2019 Star Wars Journey to The Rise of Skywalker and, most recently, their super premium release 2019 Star Wars Stellar Signatures. Their online releases have also stayed consistent with 2018-19 Star Wars Countdown to Episode 9 and 2019 Star Wars Living Set. They even released sets for all the trailers this year, including one for the upcoming and highly-anticipated TV show, The Mandalorian.
Here are a few recent Star Wars trading card sales (and it's not just new ones):
1994 Topps Star Wars Galaxy 2 Promos #P3 Yoda Shrine PSA MT 9 – $500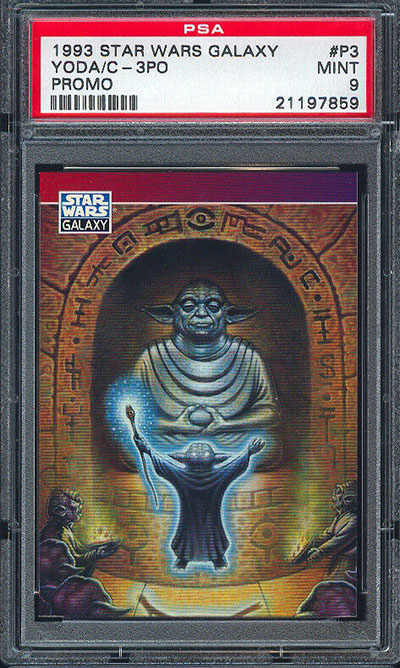 2018 Topps Star Wars Masterwork Autographed Commemorative Vehicle Patches Black #MPAIM Ian McDiarmid /5 – $202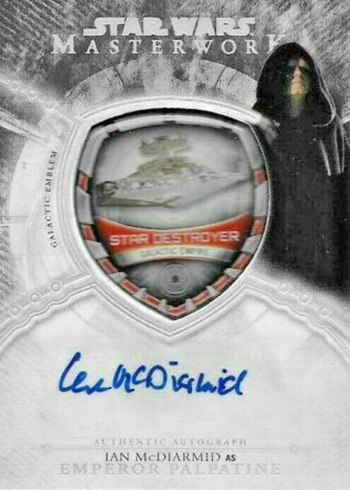 2019 Topps Star Wars On-Demand The Power of the Light Side Autographs #13A Samuel L. Jackson – $500