So I noticed something fun on Bryce Harper's 2011 Bowman card …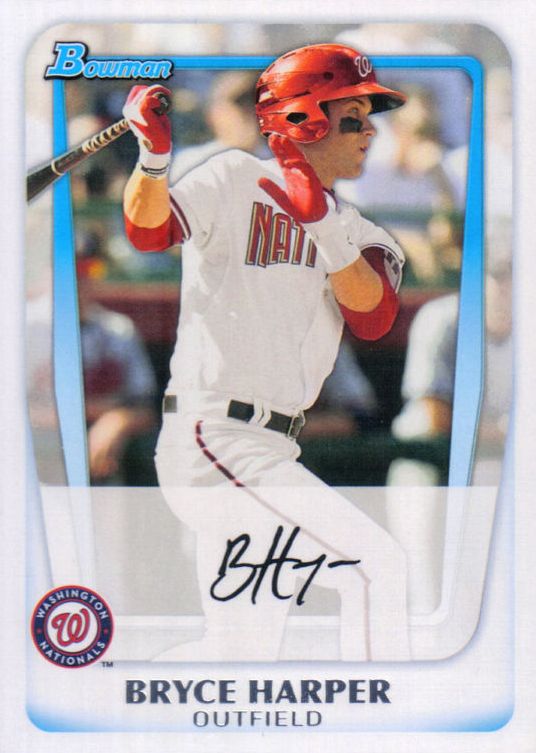 By Chris Olds | Baseball Editor
Firmly in the Just For Fun category …
Some baseball cards just get looked at more than others — the 1989 Upper Deck Ken Griffey Jr. card, the 1989 Fleer Billy Ripken, the 1986 Donruss Jose Canseco. There are countless cards that people examine to know every little detail.
That's what we do if we're collectors.
For some like the Griffey, it's the hair, the gold chains, the little things. For the Ripken, well, you know … For the Canseco, it's a combination of how to tell if it's real while marveling at that moustache — if you can call it that.
But I noticed a little something on the 2011 Bowman Bryce Harper card that every one seems to be treasuring — or at least selling — these days.
I'll let you guys guess what it might be — I'm not telling. It's simple, trivial, and it adds a little "huh" to the card to me.
However, the answer WILL be found on the back cover of the next issue of Beckett Baseball coming soon.
Chris Olds is the editor of Beckett Baseball. Have a comment, question or idea? Send an e-mail to him at colds@beckett.com. Follow him on Twitter by clicking here.