Sneaky Panini leaks Gold Standard Football reveal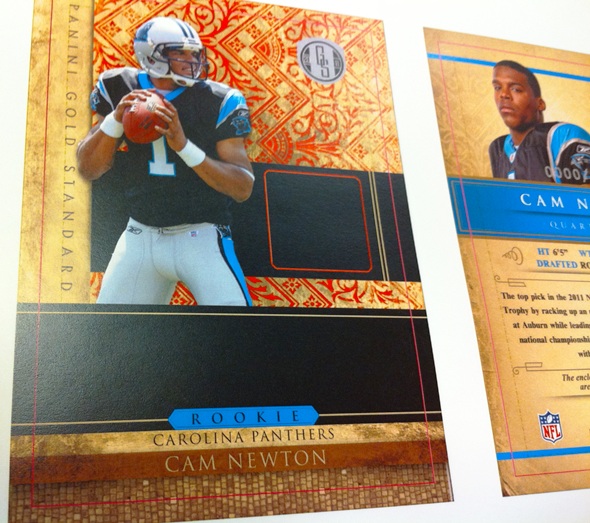 By Andrew Tolentino | Football Editor
In what appeared to be a regular routing table reveal for the Texas-based hobby powerhouse, Panini America quietly brandished a new brand for the 2011 football card calendar.
The manufacturer has extended its Midas touch to the gridiron with 2011 Gold Standard Football.
According to the limited look, Panini's new product will "ride the wave of momentum that begins in basketball in the coming weeks." While the debut for cardboard kin 2011 Gold standard Basketball has been delayed since it was first announced, the coming NBA arrival should shed light on the new aesthetic.
If the line is anything like its basketball brethren, the brand new brand will deliver dynamite — and probably some precious metal— in a small package. Featuring what seems to be a popular trend for Panini, Gold Standard Basketball promises one-per-case finds embedded with 14-karat gold and a concentrated five-hit, 12-card box break.
Collectors will have to wait and see how this formula pans out for football.
At this point, Gold Standard Football does not have an official (or unofficial) shelving date and is not available for pre-sale. Stay tuned to Beckett.com for more details and electronic look-sees.