Sneak peek: Upcoming Topps products' wax boxes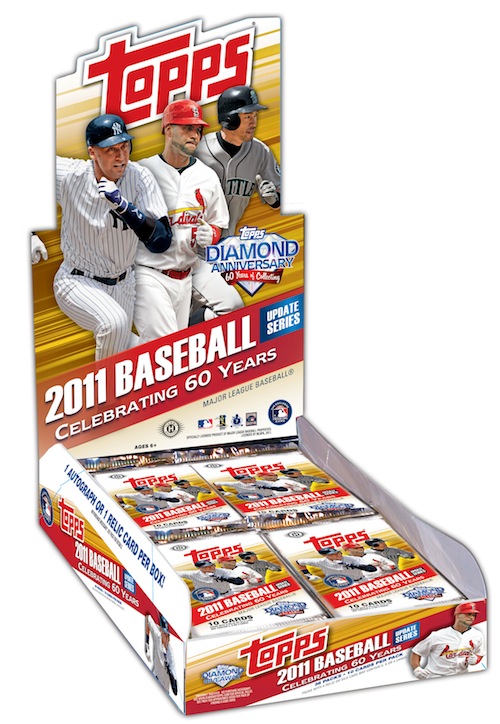 By Chris Olds | Beckett Baseball Editor
Topps has plenty of baseball and football products to come for the rest of this year, and it has released teaser images of precisely what some of those products' wax boxes will look like.
There's always a bit of curiosity about who might appear on, say, the box for a flagship product, and while Robinson Cano and Joe Mauer were the stars of 2011 Topps Series 1 and 2 boxes, the forthcoming 2011 Topps Update ups the ante with three pretty big names in the baseball world — Derek Jeter, Albert Pujols and Ichiro Suzuki.
What else is in store — and will be in hobby shops soon? Find out after the jump.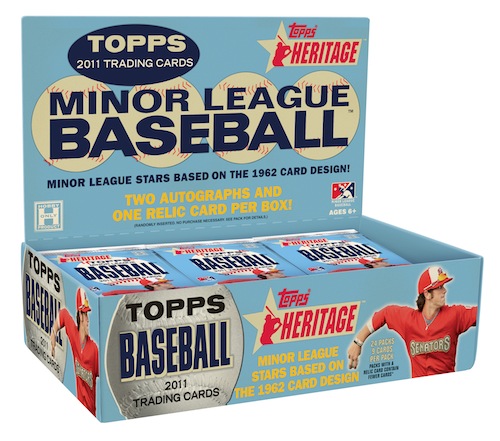 2011 Topps Heritage Minor League (arrives Wednesday) — This debut line brings the classic 1962 Topps design down to the farm with, as you can see, two autographs and one Relic in every box of this hobby-only product. The big draw is Bryce Harper's first non-1/1 autographed MiLB card, which will not be plentiful and might be of added interest down the line.
—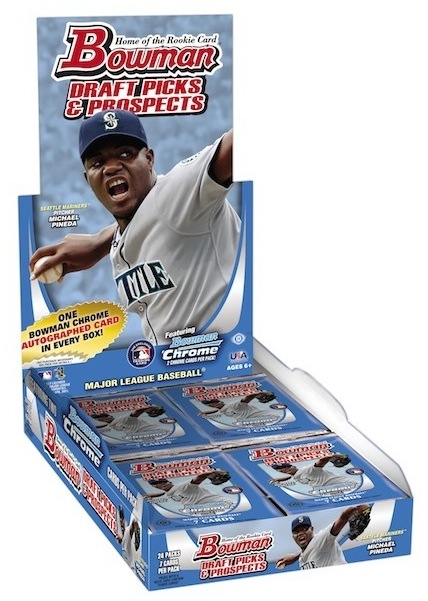 2011 Bowman Draft Picks & Prospects (arrives in November) — While the Bowman lines have largely been a Bryce Harper showcase this year, it's Seattle Mariners rookie pitcher Michael Pineda who gets the nod for this always-popular product. More than 30 first-round picks have signed on to be one of the one Bowman Chrome autographs in every box and, of course, there will be another Harper Chrome autograph to chase, too.
—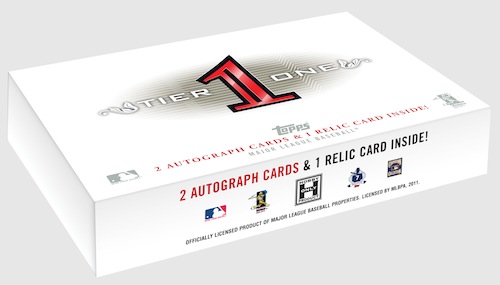 2011 Topps Tier One (arrives in November) — Another new high-end baseball line from Topps, Tier One is one that the company promises will be "the definitive on-card autograph release" of the year. Interestingly, there's no player to be found on the packaging here so the promise of two autographs and a Relic must carry the load. (Or, there's some allure of a Crimson "1" that this writer doesn't know about … )
—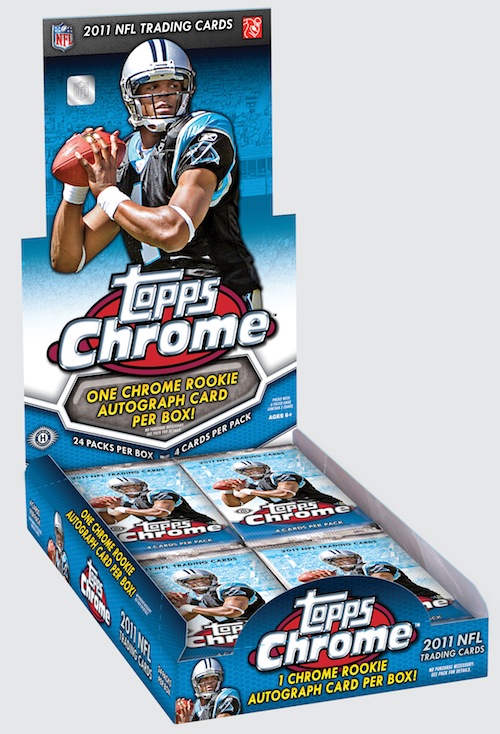 2011 Topps Chrome (arrives in October) — What's there to say about the rookie adorning this one? Sure, his team is 2-0, but Cam Newton was just the sixth player in NFL history to throw for 400-plus yards in back-to-back games. That came in his first two starts as a pro, and, of course, he also already owns the single-game NFL rookie passing yards record, too. (He set that on Sunday with his 432.) He's racking up yardage faster than you can say "Norm Van Brocklin," who by the way, holds the single-game record with 554 back in 1951. Needless to say, it's looking like a good choice so far.
—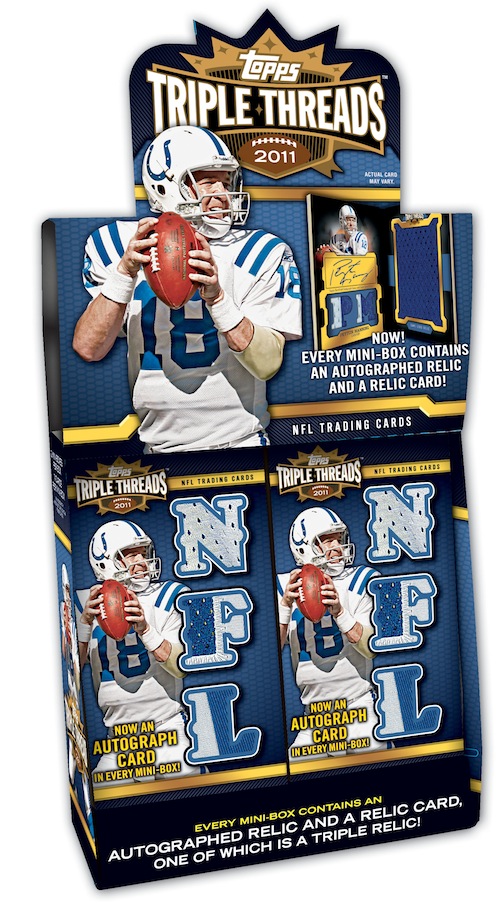 2011 Topps Triple Threads (arrives in November) — Peyton Manning's injury might alter the packaging course here if it's not too late (might be), but either way it's fitting that the league's mainstay superstar appears on this mainstay of a Topps high-end football product.
—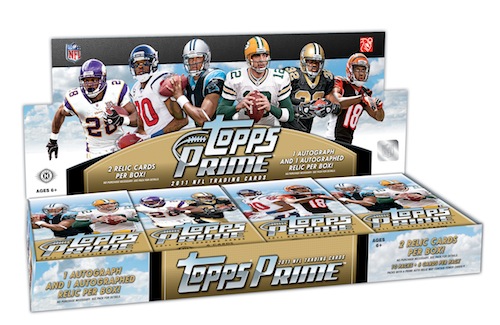 2011 Topps Prime (coming next week) — This high-end offering with a hit in every pack gets the star treatment with Super Bowl champ Aaron Rodgers, NFL rookie of the moment Cam Newton, fellow Heisman winner Mark Ingram and a few other guys you might recognize, too. There will be two hits in every pack with two autographs guaranteed in every four-pack box so the added star power on the packaging shouldn't be the only punch that Prime is packing.
Chris Olds is the editor of Beckett Baseball magazine. Have a comment, question or idea? Send an email to him at colds@beckett.com. Follow him on Twitter by clicking here.