Shohei Ohtani Autograph Card Guide and Gallery
When you click on links to various merchants on this site, like eBay, and make a purchase, this can result in this site earning a commission.
Shohei Ohtani autographs (and Rookie Cards) have been a driving force in the hobby in 2018. Big demand from around the world has led to big card sales, bigger bounties, a rush on packs and boxes, and a general excitement among collectors of all sorts.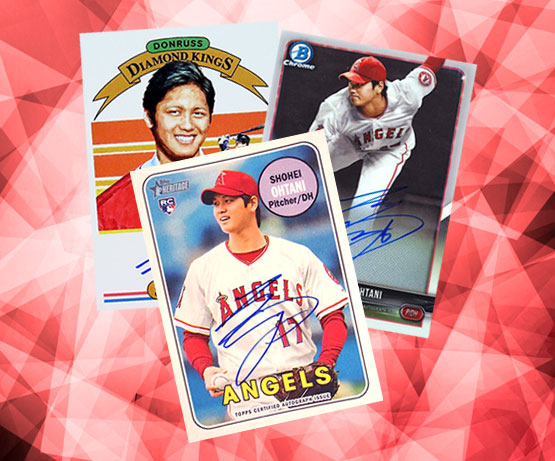 When it comes to Shohei Ohtani autograph cards, collectors have lots to choose from already with more on the way. Topps, Panini and Leaf all have Shohei Ohtani autographs in their products. While there are lots of different cards to choose from, individually, most are available in relatively small numbers. Topps has an exclusive for MLB cards while Panini's are licensed by the MLBPA. Topps also has an exclusive autographed memorabilia deal with the Japanese superstar.
Collectors can expect more additions to the Shohei Ohtani autograph card lineup in the months ahead as more sets come out.
In case you're looking to keep tabs on what's out there, here's a gallery of the various Shohei Ohtani autographs released thus far so you know what to look for and where to find them.
Shohei Ohtani Autograph Cards Guide
The following is a breakdown of Shohei Ohtani autographs released so far since he signed with the Los Angeles Angels. More will be added in the months ahead as new sets and cards come out. If you're looking for a Shohei Ohtani card price guide including autographs, access can be found here (subscription required).
Cards are listed alphabetically.
2018
---
---
---
---
---
---
---
---
---
---
---
---
---
---
---
---
---
---
---
---
---
---
---
---
---
---
---
---
---
---
---
2017
Although Leaf Pearl and Leaf Trinity are listed as 2017 sets, they both came out after some of the 2018 Topps and Panini products released with his signature. The Topps Now autograph was sent to 2017 Platinum members.
2017 Leaf Pearl Autographs Shohei Ohtani #AU-SO1 /40
Buy on:
• eBay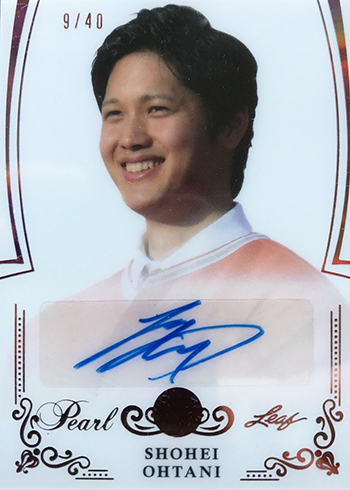 ---
2017 Leaf Pearl Autographs Shohei Ohtani #AU-SO2 /5
Buy on:
• eBay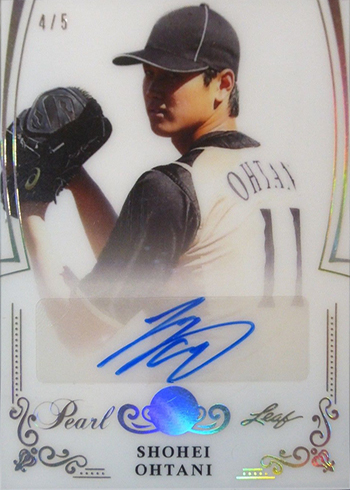 ---
2017 Leaf Pearl Autographs Shohei Ohtani #AU-SO3 /10
Buy on:
• eBay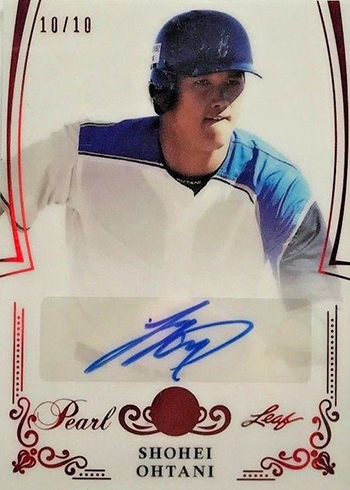 ---
2017 Leaf Pearl Autographs Shohei Ohtani #AU-SO4 /25
Buy on:
• eBay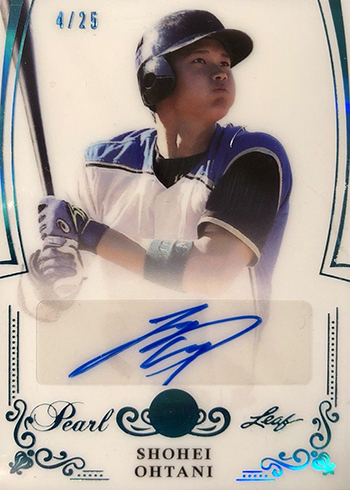 ---
2017 Leaf Pearl Autographs Shohei Ohtani #AU-SO5 1/1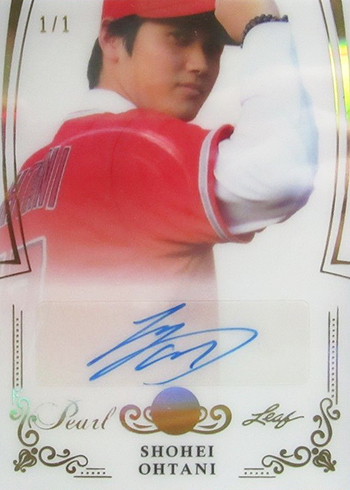 ---
2017 Leaf Trinity Autographs Shohei Ohtani #A-SO1 /10
Parallels: Platinum Spectrum Holofoil (/7), Red Spectrum Holofoil (/5), Silver Spectrum Holofoil (/3), Gold Spectrum Holofoil (1/1)
Buy on:
• eBay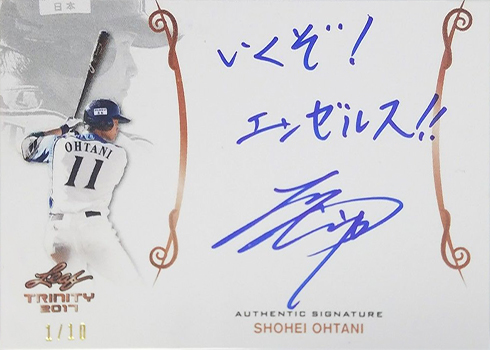 ---
2017 Topps Now Platinum Members Autographs Shohei Ohtani
Buy on:
• eBay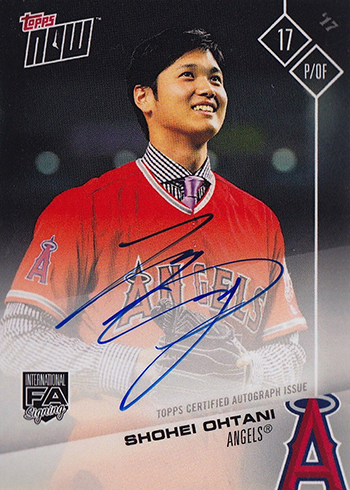 ---