"Shoeless" Joe Jackson's Driver's License Tops $125,000
The signed South Carolina driver's license belonging to "Shoeless" Joe Jackson in the 1940s sold for $125,460 (including buyer's premium) in Goldin Auctions' Summer Premium Card and Memorabilia Auction that closed August 7.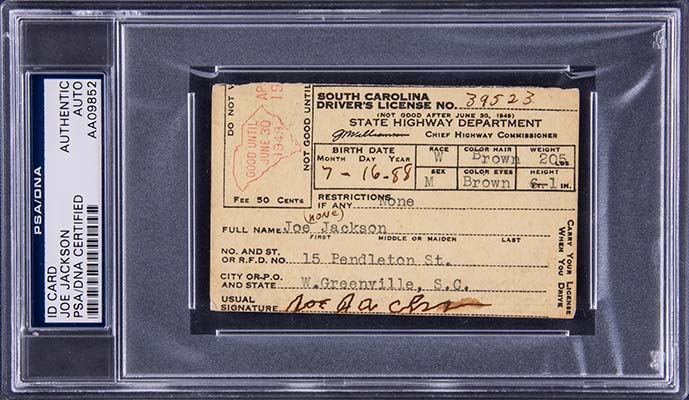 According to Goldin Auctions, Jackson was thought to be illiterate, but he could sign his name for legal documents, although that could sometimes be a struggle. Goldin says this driver's license is one such document Jackson signed.
The signature was authenticated by PSA/DNA.
Bids opened at $40,000 and, after 12 bids, the rare signed driver's license had sold.