Shaquille O'Neal retires: What's your favorite Shaq basketball card & moment?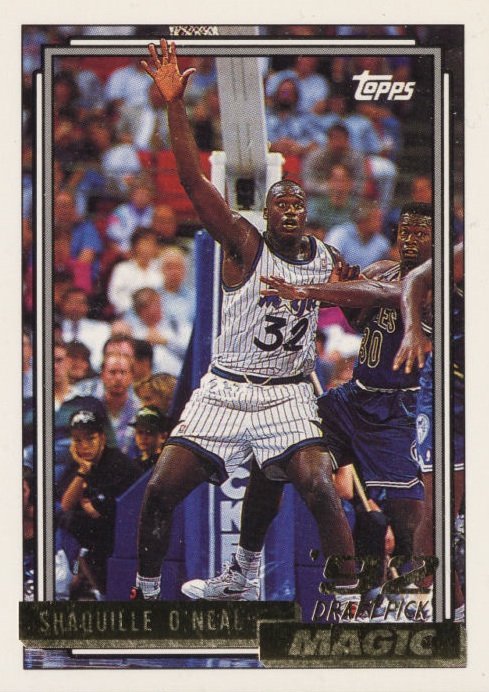 By Chris Olds | Basketball Editor | Commentary
"Excellence is not a singular act, it's a habit."
In one of his many memorable interviews, Shaquille O'Neal became "The Big Aristotle" with that singular quote.
And after 19 years of playing in the NBA, it was a singular video sent to the masses via Twitter on Wednesday that said his Hall of Fame career (first-ballot lock) had come to an end.
Unlike few athletes in our time, Shaq truly arrived upon the scene in 1992 breaking backboards and perhaps ushering in a new era of basketball cards where The Brand was just that from Day 1. Sure, Air Jordans took some time to inflate — and Brand LeBron has come since — but there's only one Shaq.
His career can be recapped with a few stats — but there's no doubt that his excellence was a habit for most of his career. You don't win four NBA titles, make 15 All-Star teams and score more than 28,000 points by just being big and tall. And you don't score yourself a spot in countless card collections by just putting up points, either.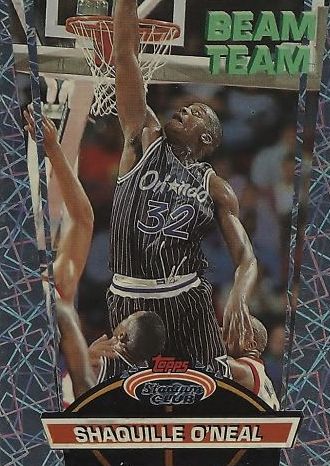 You do it by being accessible to fans via Twitter, not by having an inaccessible air of success. You do it by being a fool online (see the video on the playlist after his retirement clip). You do it in countless memorable interviews. You do it in other ways. You do all that and then you produce on the court, too.
But, most importantly, you do it by being yourself — not just a brand.
That's not to say that every card a collector owns is absolutely treasured. Shaq arrived right in the heart of an era of mass-produced cardboard treasures that somehow lost that "treasures" part over time. Even still, if you wanted to own every one of Shaq's cards that are priced on Beckett.com, it'd cost you $104,265.67 right now.
Shaq appears on just 5,557 different cards — it seems like it should be way higher — beginning with his Classic cards in 1992 and ending with his NBA releases still coming from Panini America today. He appears on just 411 different autographed cards — a low number — and 1,719 memorabilia cards as his career comes to a close. Despite his countless college cards from his once-exclusive deal, only 11 cards from 1992-93 are classified as Rookie Cards. Again, that's an attainable and affordable group to collect — unlike many of today's biggest-name rookies who might not have much success to show for it yet.
For me, the arrival of a player like Shaq meant buying a bit more cards — and of course Topps returned to the NBA fold as a card manufacturer that year with its Topps Gold inserts (above) and later its Stadium Club Beam Team inserts driving the hobby — no "When Doves Cry" singing included. (Seriously, go watch that video after his retirement clip…) I still have some of them, though many have moved on through the years. Oddly, I don't own a single Shaq autograph.
There's no secret that the NBA has had its share of image problems — and it has the dark shadow of labor issues looming — but even in his worst days Shaquille O'Neal wasn't one of them. He's a character who has performed on the court in ways that place him among the greatest in the game — but that isn't the only way that he defined his greatness.
He's a character who won't be forgotten easily.
What's your favorite Shaq moment or piece of Shaq memorabilia? We want to hear about it …
—
Chris Olds is the editor of Beckett Basketball. Have a comment, question or idea? Send an e-mail to him at colds@beckett.com. Follow him on Twitter by clicking here.