Seth Manfield becomes Magic world champ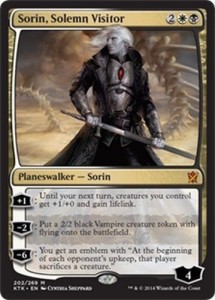 By Ian McDaries | Guest Commentary
On Sunday, the Magic community witnessed something incredible. Playing against the world's best Magic players, Seth Manfield came out on top with an astounding 13-1 record to become the world champion. To tack on to Manfield's already impressive feet, this was his first year to ever compete in the Magic World Championship, and he became the first American champion since 2000.
After being down two games, Manfield fought his way back to tie the match up at 2-2. In an action packed and heart pounding finals match against Owen Turtenwald, Manfield came out on top thanks to a pair of Siege Rhino and the Lord of Innistrad – Sorin, Solemn Visitor. Manfield was piloting the popular Abzan control deck which focuses on mid-range creatures such as Siege Rhino, Den Protector, Courser of Kruphix, and removal spells like Hero's Downfall and Thoughtseize. If you would like to look over Manfeild's entire deck list you can find it here: Seth Manfield's Deck List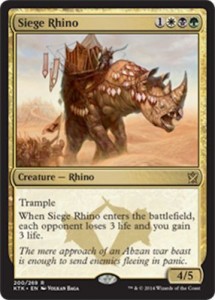 If you are new to Magic or are interested in creating an Abzan control deck of your own, be sure to check out the Beckett Online Price Guide and Market Place to obtain the cards you need.
Congratulations to Seth Manfield on this momentous achievement. We all look forward to seeing what you bring to the table when the new Battle for Zendikar set is released this October.