Seth MacFarlane Uses Auto-Pen for Orville Autograph Cards
Seth MacFarlane autographs in 2020 Rittenhouse The Orville Archives Autograph Edition aren't actual signatures. The actor and creator of the show used auto-pen on his cards, which were one of the main attractions in the product.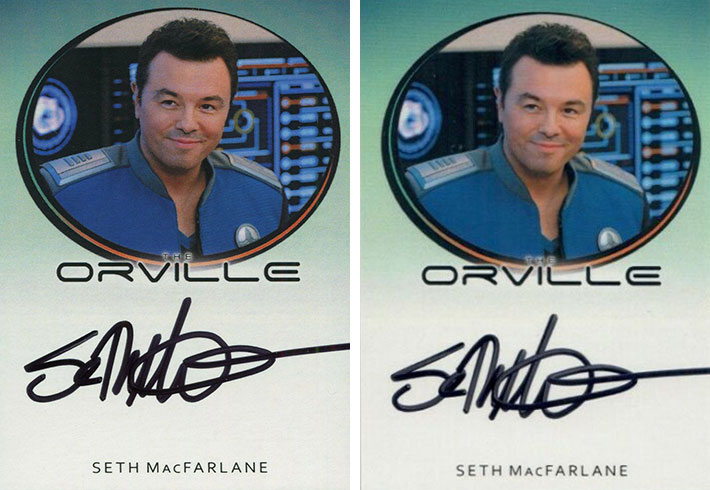 On November 19, Rittenhouse's Steve Charendoff confirmed the news in a statement on the company's message board:
It's come to my attention that The Orville Archives – Autograph Card Edition includes cards signed by Seth MacFarlane with an auto-pen. We regret not catching this before the packs were shipped out, and we completely understand the concerns that customers have with cards signed in this way. We are working on a solution to this situation and expect to have more guidance and direction for you shortly. We appreciate your understanding and patience.
At this point, holding onto the cards and waiting to see what Rittenhouse's solution for the issue is is the easiest option for those impacted. What Rittenhouse's solution will be is not yet known, but they're working on it.
MacFarlane's autograph was inserted every other pack. With a 300-pack production run, that suggests that there are 150 copies of the auto-pen card.
MacFarlane has signed for a couple of other sets without issue in the past including the first Orville release in 2019.