6 Second-Year NFL Players Ready to Pop
The NFL is a man's league, which means it takes most players some time to get accustomed to the physical and mental demand.
Year 2 is typically when the best young players pop. Working out with their pro team all offseason is more beneficial than training for NFL Combine drills.
A full year of training, game action and mental adjustments does wonders for a young player. With that in mind, we have a list of guys who could pop in Year 2. These are player's whose Rookie Cards could become a lot more sought after a year from now and beyond.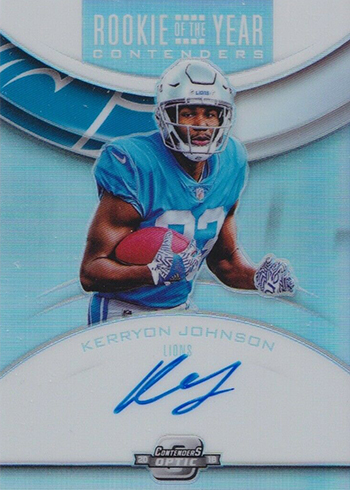 Kerryon Johnson, RB, Lions
Johnson gives Detroit a consistent rushing attack not seen since No. 20 was juking everybody out of their shoes. The Auburn product averaged 5.4 yards per rush before being shut down for the season with a knee injury. Fully healthy, he should eat up yards on the ground and through the air in 2019 under new offensive coordinator Darren Bevel, whose offense figures to be balanced.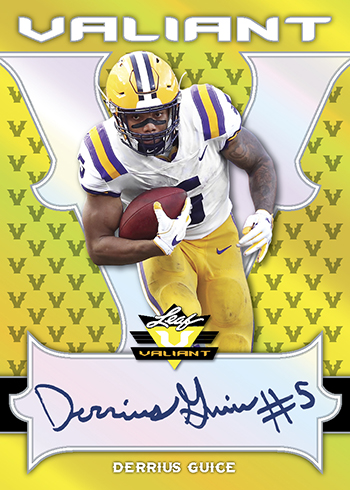 Derrius Guice, RB, Redskins
Guice has become the forgotten man in the talented 2018 running back class. That's direct result of his ACL injury that happening in his first training camp. Expected to be fully healthy, Guice supplies a nice combination of power and speed and will be eager to make up for lost time on the gridiron. Expect the team to heavily rely on the ground game with the quarterback situation in Washington in flux.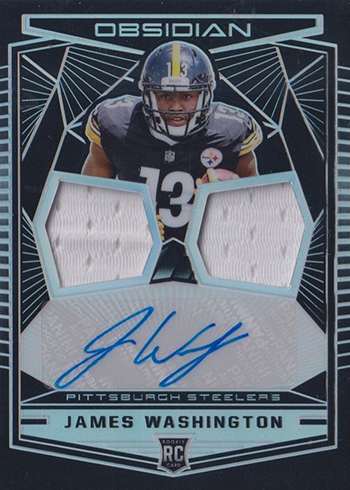 James Washington, WR, Steelers
The Steelers lost one of the best receivers in the game. The Antonio Brown trade left a void for the No. 1 wideout in Pittsburgh. That role will go to Juju Smith-Schuster. But what about the 169 catches Juju made over the past two seasons as Big Ben's No. 2 target? That's where Washington could come in. The Oklahoma State product went through growing pains in 2018, as most rookie wideouts do. With strong hands, body control and speed, Washington could quickly emerge as a pass-catching threat.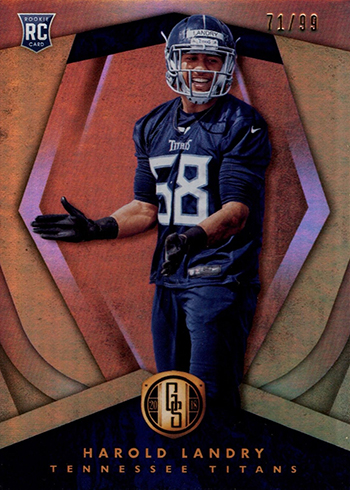 Harold Landry, Edge, Titans
Landry is another who had to fight the injury bug, but the edge rusher delivered when he was on the field. He came on strong for the Titans at the end of 2018, recording a sack in each of the final two games of the season. With elite bending ability around the edge, Landry is sure to rack up sacks when healthy. The big play potential could help you cash in on some very affordable auto pieces.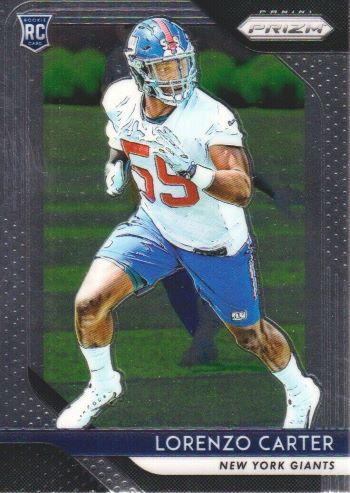 Lorenzo Carter, Edge, Giants
Lost in the shuffle of the Giants head-scratching personnel moves over the past 18 months is the fact that Big Blue might have budding pass rush star on their hands. Carter, a third-round pick in 2018, recorded four sacks as a rookie (two starts). Those numbers are sure to increase when the Georgia product takes over Olivier Vernon's production (7.0 sacks in 2018).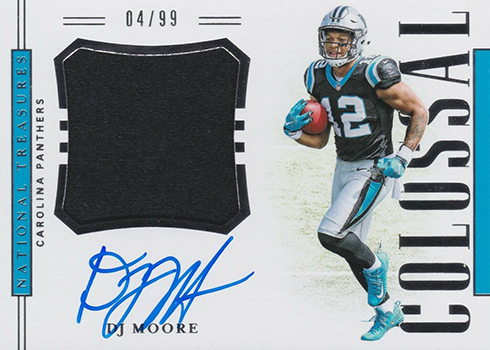 D.J. Moore, WR, Panthers
The first wideout taken in the 2018 draft, Moore has 4.4 speed to go with his 5-foot-11, 210-pound frame. Averaging 14.3 yards per reception in 2018, he flashed big-play ability at one of the toughest positions for first-year players. With Devin Funchess gone and Greg Olsen in the twilight of his career, Cam Newton needs a go-to receiver. Moore has the skills to fill that void. Big plays will lead to big gains.