Seattle Kraken Get Their First Official Hockey Card from Upper Deck
Upper Deck has released the Kraken.
The NHL's newest franchise, the Seattle Kraken, recently unveiled their name and logo. With that comes the team's first hockey card.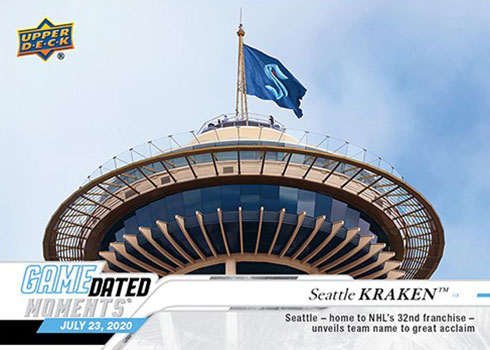 It's part of 2019-20 Upper Deck Game Dated Moments, an ongoing set that has been telling the story of the season. It's not available in traditional packs, though. To get one, collectors have to go to the Upper Deck e-Pack site and make a qualifying purchase a pack of any NHL product. This unlocks the Seattle Kraken card, which is an additional $3.99 each.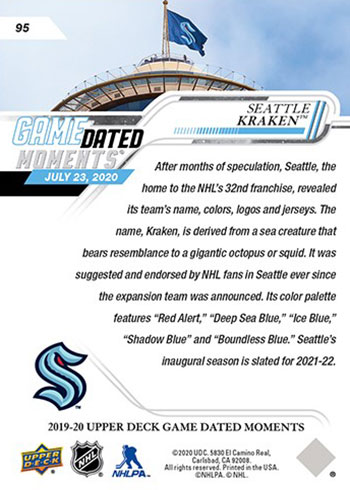 Like other Game-Dated Moments cards, it's available for one week starting Friday, July 31. The print run will be determined by the number purchased during the sales window.
The Kraken are set to take the ice for the 2021-22 season.