Saquon Barkley Is the New King of New York – Beckett Pricing Insider
The New York Giants are having a rough season so far, sitting at 1-5 and 0-3 at home. One bright spot, though, has been rookie Saquon Barkley. He currently has 438 rushing yards and is in the top ten in the NFL.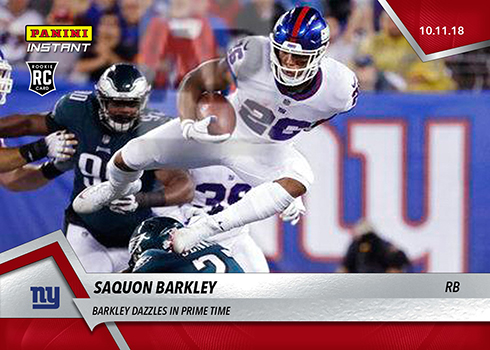 He is a dual threat as well with 373 yards receiving so far. That's enough for second on the team, behind only Odell Beckham Jr.
The Giants played, and lost, to the Philadelphia Eagles on Thursday, 34-13. Barkley pretty much carried the offense for his team in the loss, rushing for 130 yards and the Giants' only touchdown. He also caught nine passes for 99 yards.
Saquon Barkley has emerged as the most-collected rookie from the 2018 NFL Draft where he was taken second overall. Since then collectors have been buying and selling his cards like crazy. He already has over 1,000 different cards in the Beckett database. Not surprisingly, his autographs are in highest demand.
Even with the Giants' rough start and the high prices out of the gate, Barkley's card values have been on the rise. One standout example is his 2018 Panini Contenders Draft Picks base autographs, which rose from a high book value of $250 to $350.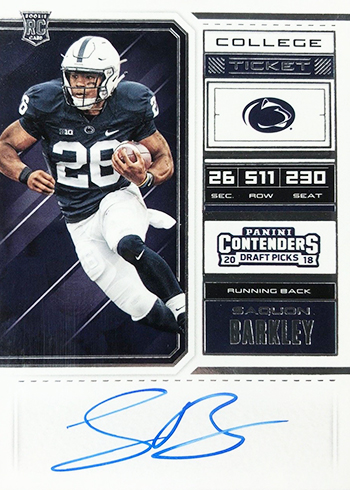 Players like Saquon Barkley show that you don't have to be on a great team to command big price. It helps, but big numbers and a promising future are the keys.