Sale of PSA Parent Company, Collectors Universe, Completed
The sale of Collectors Universe has been completed. The PSA parent company has been sold to a group of investors that includes Nat Turner, D1 Capital Partners L.P., and Cohen Private Ventures, LLC.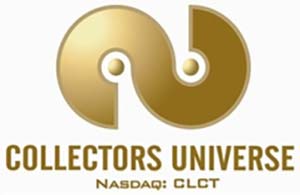 When the intended sale was originally announced at the end of November, the investment group had agreed to pay $75.25 per share, making it a deal worth more than $700 million. However, that offer was subsequently raised to $92 per share or more than $850 million overall.
Turner, an entrepreneur who was one of the founders of Flatiron Health, is a collector himself.
A handful of athletes are among the other investors. These include Kevin Durant, Deshaun Watson, Larry Fitzgerald, Kelvin Beachum and Andy Roddick. Durant and Watson were among those who were part of a $40 million investment in Goldin Auctions announced last week. That deal was led by The Cherin Group. They're also part of the Collectors Universe sale.
A couple of MLB owners are also connected to the deal. Cohen Private Ventures works on behalf of New York Mets owner Steve Cohen.
Diamondbacks owner Ken Kendrick is also one of the investors. Kendrick is a noted card collector as well. He has the most famous copy of the T206 Honus Wagner, the Gretzky Wagner.
Joe Orlando will continue as Collectors Universe president and CEO. The company will also keep its Santa Ana, California headquarters.