Running List of 2017 Topps Allen & Ginter Surprises and Things to Watch Out For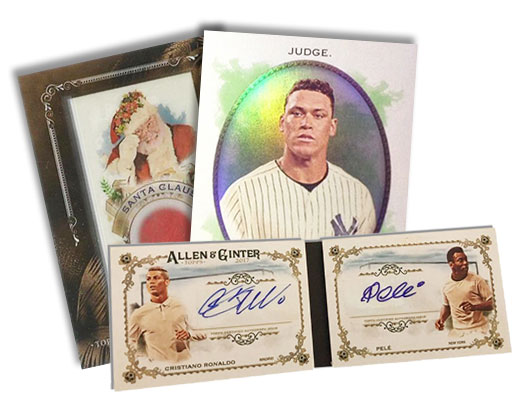 By Ryan Cracknell | Hobby Editor
It's summer. That means a lot of network TV switches over to reality show mode. Big Brother is one of those summer staples, going with the slogan, "Expect the unexpected." Allen & Ginter, another summer staple, follows a similar path. Every year there are some surprises out there to be found. 2017 Topps Allen & Ginter follows a similar path.
With that in mind, here's a quick running list of checklist additions, set surprises and things you might have originally missed. This is by no means an exhaustive list as of yet, but we'll be updating in the days ahead to make sure you know what to look for.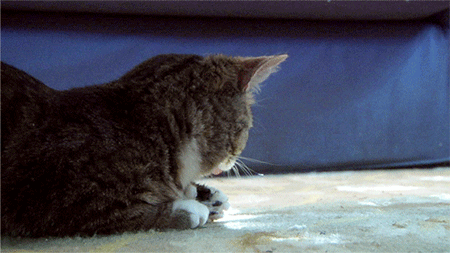 2017 Topps Allen & Ginter Baseball Surprises and Additions
Fictional Figures Relics
The original sales info for 2017 Topps Allen & Ginter noted that there would be "relic" cards of fictional characters. However, they were left off the checklist the company released.
Don't worry. They exist. Well, the cards do.
But they're not going to be easy to find. The first two to surface are both numbered to 10.
First up is Santa Claus and a swatch of his suit.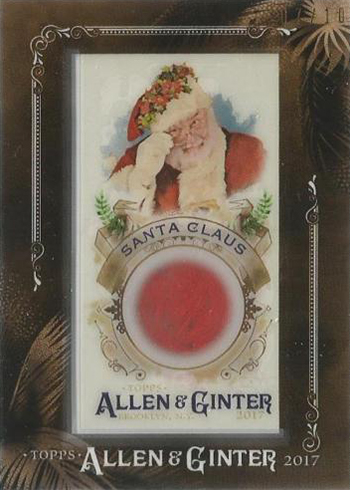 Neptune has a little starfish.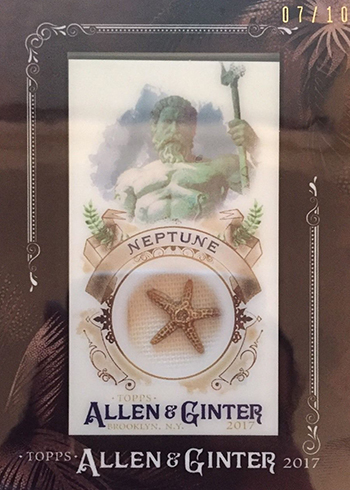 And don't forget the unicorn hair.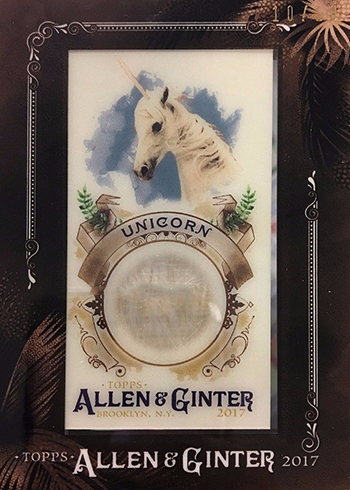 Beware the vampire.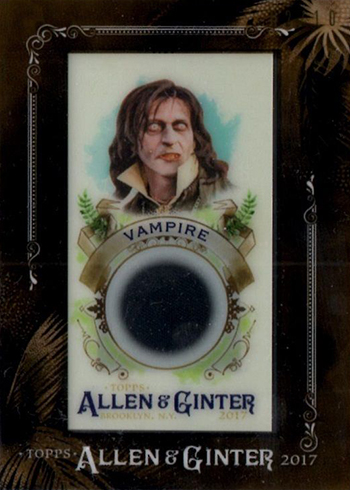 Following these came the Easter Bunny and a Leprechaun.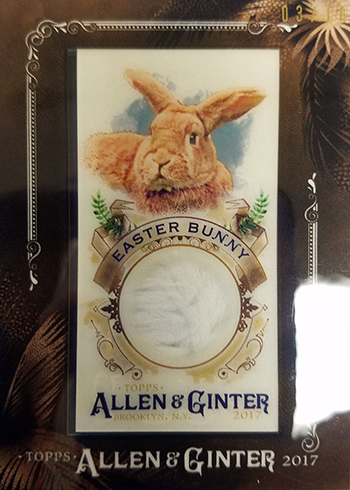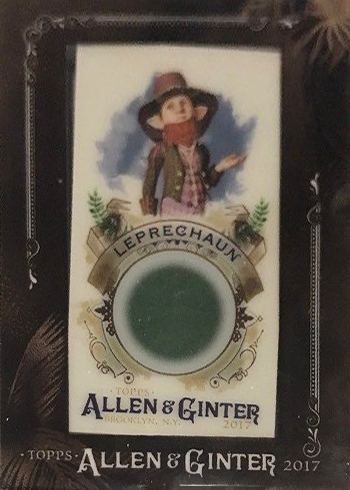 Even though these "relics" are based on (allegedly) fictional characters, the first copies fetched some very real prices. The Santa relic sold for $249.99 while the Neptune piece went for $172. The initial rate for a bit of unicorn? $249.99. And so on. Given the small print runs and the fact that Allen & Ginter has some dedicated master set collectors, these early prices shouldn't be too surprising here.
There could still be more fictional characters to come into existence.
Double Autograph Book Cards
2017 Topps Allen & Ginter has book cards on its checklist. But those that were announced in advance have both an autograph and memorabilia from two different players.
One of the first autographs from the set to appear on eBay has no relics. No baseball players appear on it either. Instead, it's two of soccer's greats, Pelé and Cristiano Ronaldo.
The Double Autograph Book card is numbered to 10.

Hot Box Foil Parallels
2017 Topps Allen & Ginter hot boxes were advertised in advance, which came with exclusive parallels. But what do these look like and how do you spot them?
Quite easily, actually.
Hot Box Foil parallels have holo foil in the player area. This means a bit of shine where it's normally dull.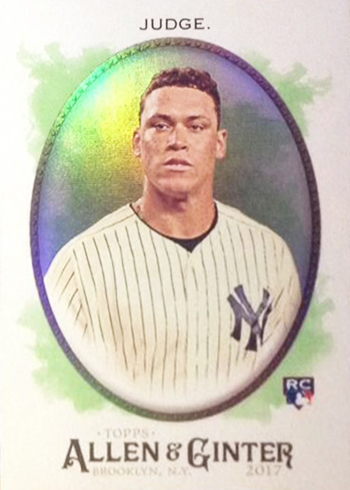 It appears as though hot boxes land one per hobby case. All base cards and base short prints have the foil addition. That means they're not terribly rare, but they're not going to be common either. This is especially true for the short prints, which are still every other hot box pack. So even with perfect collation and no duplicates, you're looking at more than four cases to get a full set of the hot box foil parallels.
Topps Employee Autographs
Every year, a handful of Topps staff get a small number of autographs in Allen & Ginter.
The first one to surface on eBay is signed by Stephanie Ortega. Once again, these are numbered to 10.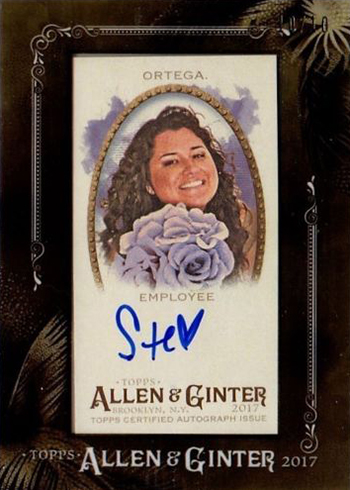 Other Topps Employee Autographs that have surfaced:
Francis Miceli
Gerald Castanzo
Another confirmed signer this year is Susan Lulgjuraj.
— Sooz (@yanxchick) July 19, 2017
Stayed tuned for more 2017 Topps Allen & Ginter surprises should they arise.
Comments? Questions? Contact Ryan Cracknell on Twitter @tradercracks.