Rollie Fingers, Pierre Pilote and Bret Saberhagen highlight National VIP Party
Shortly into his welcoming message to the VIP party crowd, National founder Mike Berkus was up front in not knowing exactly how many people to expect. The room was packed for the kickoff event, which was sponsored by Topps. It included pizza, sliders and an autograph appearance by a Hall of Famer known for his slider.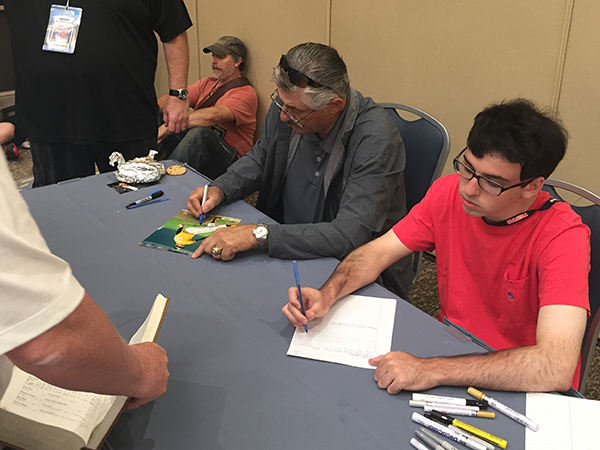 Along with free exclusive cards, the VIP party is one of the major perks that comes with the upgraded admission that's valid for the entire duration of the National.
The atmosphere was, for the most part, laid back as collectors sat down to eat and chat.
For many, though, it was more about the special guests. Rollie Fingers, one of baseball's most iconic relievers, had a line wrapping around the room. Known by some for his wicked slider and others for his classic mustache, Fingers is one of just a handful of relief pitcher to be inducted into Cooperstown.
Two-time Cy Young Award winner Bret Saberhagen and Chicago Blackhawks Hall of Famer Pierre Pilote were also on hand signing with lineups that snaked throughout the room.
All three of the signers were included free with the VIP package. VIPs can also get free signatures from several other athletes throughout the weekend including Maury Wills, Nate Archibald, Dontrelle Willis and John Candelaria.