Rittenhouse bringing Sarah Michelle Gellar autos to new Buffy set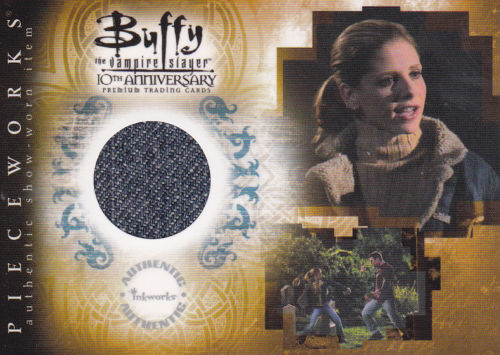 By Susan Lulgjuraj | Beckett Sports Card Monthly Editor
One of the biggest names missing from non-sports cards in the last 15 years has been Sarah Michelle Gellar.
The Buffy the Vampire Slayer star never signed autographs for Inkworks' Buffy sets despite there being more than 10 produced.
However, Rittenhouse Archives announced the popular actress will be signing cards for them starting this year.
The company announced on its Facebook page: "In late 2014, we will release The Complete Buffy The Vampire Slayer Trading Cards and include the first official signed Buffy cards by Sarah Michelle Gellar."
For Buffy fans, this is welcomed news. Nearly all other important actors from Buffy the Vampire Slayer had signed cards including David Boreanaz (Angel), Charisma Carpenter (Cordelia), Anthony Stewart Head (Giles) and James Marsters (Spike).
The inner teenager in me is waiting for more news on the retrospective set.
Susan Lulgjuraj is an editor at Beckett Media. You can email her here with questions, comments or ideas. Follow her on Twitter here. Follow Beckett Media on Facebook and Twitter.