Has a lack of a Pickle Rick "Rookie Card" left a void in your collection? That changes with Cryptozoic Rick and Morty Season 3 trading cards.
The line continues with a similar format as the Season 1 and 2 sets. That means sketch cards and autographs are among the highlights.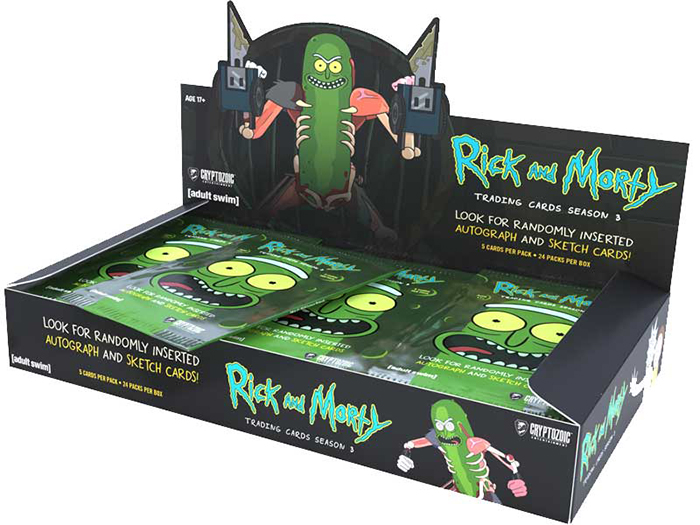 And Pickle Rick. You can't forget Pickle Rick.
Cryptozoic Rick and Morty Season 3 Overview
The base set is a very manageable 45 cards. It's not a lot, but it only has ten episodes to cover. "The Rickshank Rickdemption" and "Pickle Rick" are among them.
Cryptozoic hasn't announced much in the way of inserts. Autographs and sketch cards are both promised but exact odds are not yet known. The Season 2 set had one of each per box.
Three additional insert sets are also in the works, although exact themes are not yet known.
Promo Cards
The promo card lineup kicked off at San Diego Comic-Con. Issues of the August/September issue of Non-Sport Update has one of three different promos. The 2019 National Sports Card Collectors Convention in Chicago has one as well.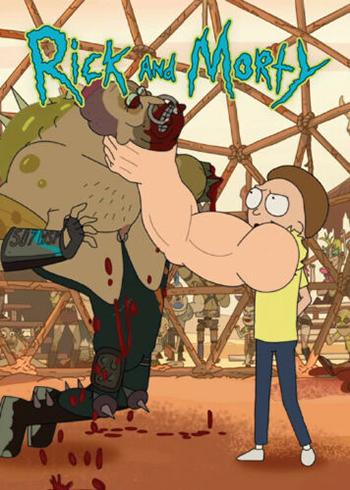 Cryptozoic Rick and Morty Season 3 trading cards at a glance:
Cards per pack: 5
Packs per box: 24
Boxes per case: TBA
Set size: 45 cards
Release date: TBA
What to expect in a hobby box:
Autographs and Sketch Cards – TBA