2019 Cryptozoic Rick and Morty Season 3 trading cards are cutting right to the chase. Rather than going with a full-fledged release of base cards, inserts and premium chase elements, this time it's just the fancy stuff. Premium packs, which are available directly from the card maker ($75 per pack), consist of one autograph and three sketch cards.
This is a big diversion from the Season 1 and 2 sets, both of which took the traditional route.
2019 Cryptozoic Rick and Morty Season 3 Overview
The set has a total of 13 different autograph signers. However, most have multiple cards for different characters. This brings the total up to 34 different autographs. As with the previous two sets, all come with serial numbers that range from a low of 25 copies up to 199. Most individual cards have print runs of around 50.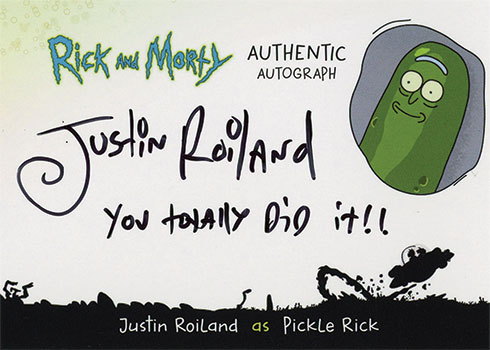 The sketch cards bring a large lineup of artists — more than 100 in all. This means a variety of styles and characters.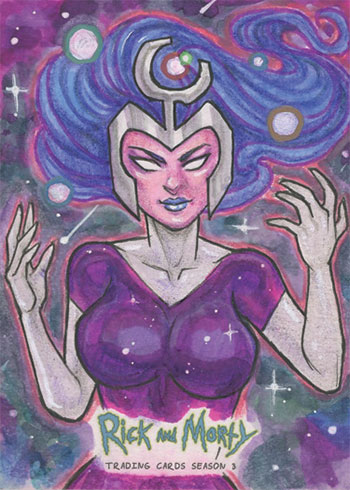 There is one additional "memorabilia" card that lands one per ten-pack box. With Rick and Morty being a cartoon, it's hard to have screen-used items. However, Justin Roiland's personal copy of the episode Rickmancing the Stone has been chopped up into 300 different cards, each a one-of-one.
A one-of-one redemption is also available. This is good for a full page from the same script that is signed by Roiland and Dan Harmon.
Promo Cards
The promo card lineup kicked off at San Diego Comic-Con. Issues of the August/September issue of Non-Sport Update has one of three different promos. The 2019 National Sports Card Collectors Convention in Chicago has one as well.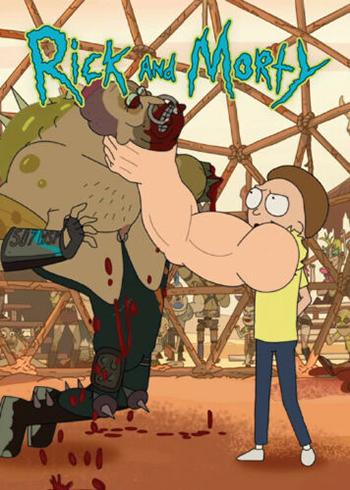 Promo cards continued to be released at various events throughout the fall leading up to the set's release. All told, there are nine different promos.
Cryptozoic Rick and Morty Season 3 trading cards at a glance:
Cards per pack: 3
Packs per box: 10
Release date: December, 2019
What to expect in a premium pack:
Autographs – 1
Sketch Cards – 3
2019 Cryptozoic Rick and Morty Season 3 Checklist
Autographs
Memorabilia
Sketch Cards
Promo Cards