Richard McWilliam dies, Mastro pleads guilty, Panini gets Lillard: A look at the top stories from 2013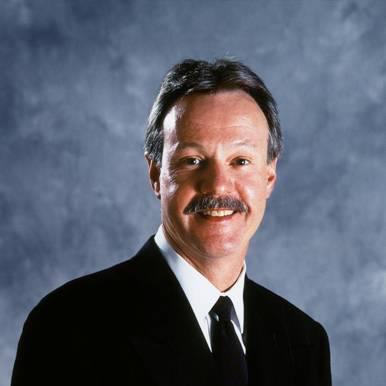 By Susan Lulgjuraj | Beckett Sports Card Monthly Editor
The last year had some memorable moments in cards – good and bad.
The trading card industry lost a giant while families bonded over cards. Even though we all collect cards for different reasons, it's the one thing that brings us together.
We share our collections through different avenues, trade with people halfway around the world and get a sweet joy when we watch the next generation opening packs of cards.
Here's a look back at some of the top moments from card and memorabilia collecting in 2013.
January
– The biggest news of the year was the death of Upper Deck's Richard McWilliam. UD's co-founder died at 59. He will be remembered for changing the baseball card world starting with 1989 Upper Deck baseball.
– The NHLPA restricted who can be on Rookie Cards for the 2012-13 season after a lockout-shortened season, leaving a limited number of rookies and creating a Double Rookie Class for the 2013-14 season on cards. Players such as Nail Yakupov and Alex Galchenyuk were held off of cards despite playing last season. It caused card companies to cancel products in 2012-13, but allowed In The Game to shine and have one of its best years on cards.
– Baseball great Stan Musial died at 92 years old — leaving a lasting legacy far beyond cards. A three-time NL MVP, seven-time batting champion and 24-time All-Star, Musial recorded an NL record 3,630 hits at the time of his retirement and batted .331 in 22 big-league seasons, all with the Cardinals.
– Panini America announce the elimination its MAPP pricing (minimum advertised policy price), only for a different version to be created later in the year that limited how Internet retailers could sell its products.
February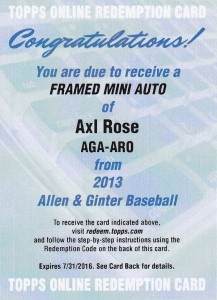 – Topps announces that Guns N' Rose front man Axl Rose will sign cards for 2013 Topps Archives … collectors are still waiting for their redemptions to be fulfilled.
– With the release of 2013 Topps Baseball, non-collectors noticed the exclusion of Pete Rose being mentioned on cards. For collectors, this was not a new story, but it still made headlines throughout mainstream media.
– Michael Eruzione's Miracle on Ice collection sells for more than $1 million through Heritage Auctions.
March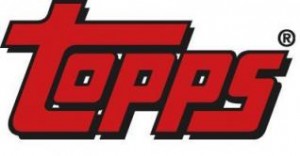 – The baseball license landscape changed slightly. Upper Deck was granted an MLBPA license to produce baseball cards, but Topps and MLB announced a deal to lock up the exclusive MLB license for another seven years.
– Leaf adds college Heisman Trophy Award winner Johnny Manziel as mystery autograph redemptions in Leaf Metal Draft.
– With the movie '42' out, star Chadwick Boseman talks about his role, collecting and autographs.
– The Andrew Luck 2013 Contenders Championship Ticket 1-of-1 end at auction for $42,000 … only the seller doesn't get paid. It sold for about $13,000 the second time around.
April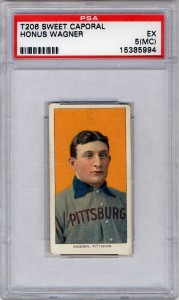 – A Honus Wagner T-206 sells for $2.1 million through Goldin Auctions.
– Upper Deck creates a card for Jack Hoffman, whose battle with cancer caught the country by storm after he scored a touchdown in Nebraska's spring game.
– A Maryland collector wins a Topps promotion to be a minor league baseball player for a day. His boss — Nolan Ryan.
May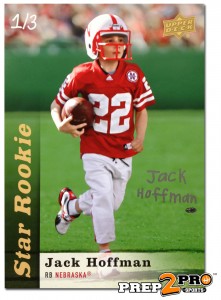 – The Jack Hoffman cards created a lot of fervor when one of the cards was put on eBay, but the $6,100 ending price was never paid. Instead, three people stepped up to buy the oversized cards for $10,000 each including actor James Denton.
– Kobe Bryant didn't appreciate his mom selling off his stuff from his boyhood home. So, the Lakers star sued his mother who planned to auction his items with Goldin Auctions. They reached an agreement where only a handful of items ended up on the auction block and part of the money went to charity.
– Topps and Major League Soccer announced a multi-year exclusive licensing agreement.
June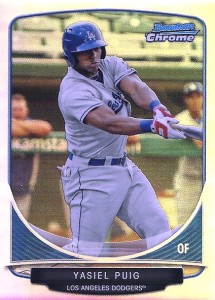 – Dodgers rookie Yasiel Puig was the hottest baseball player on cards in 2013. Collectors who got his cards early were in for a fun ride.
– Soccer star Cristiano Ronaldo signed for Sportkings making it one of the rare autograph cards for him.
– Sites for the National Sports Collectors Convention were planned out until 2019, including a return to Atlantic City in 2016.
July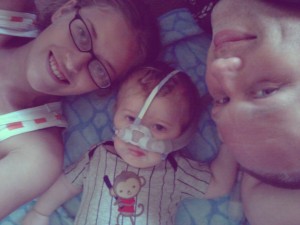 – Collectors come to the aid of one their fellow collectors whose son had a grave illness.
– Philadelphia Eagles Evan Mathis shows off his impressive collection of cards.
– Aaron Hernandez's arrest left card companies scrambling to fix their football checklists. Panini America offered to trade Hernandez stickers for ones of Tim Tebow.
August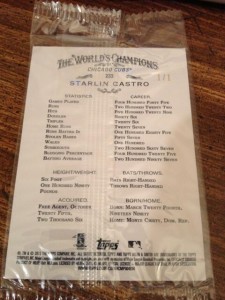 – Some Allen & Ginter collectors found out they shouldn't have thrown out their hobby boxes too quickly. About a week after release, it was revealed that Topps hid 1-of-1 glossy cards inside the box tops of hobby boxes.
– The National Sports Collectors Convention was held in Chicago. Catch up on all the stories from the National here, including an interview with NSCC director Mike Berkus.
– Upper Deck renewed its license with Team Canada and extended its deal with Wayne Gretzky.
– One lucky collector finally received the hit of the year – a Babe Ruth cut autograph.
September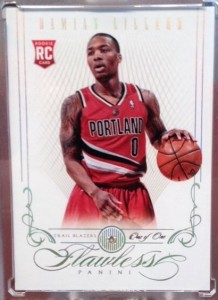 – Panini America announced 2012-13 Flawless basketball – a card set with an initial price tag of $1,250, the most expensive box of cards.
– Topps discusses redemptions with Beckett Media, a problem that has plagued the card company throughout 2013.
– Martin Brodeur's father died. Denis Brodeur left a lasting legacy on hockey cards.
– Panini announces Damian Lillard autographs will appear in the remaining 2012-13 basketball products. Lillard is an exclusive signer to Leaf Trading Cards.
October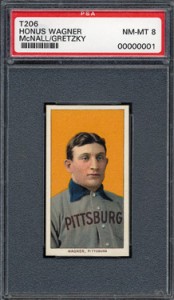 – Bill Mastro pleads guilty to mail fraud, which revealed he trimmed the "Gretzky Wagner."
– Two dealers get prison time for selling fake game-used jerseys, including those to card companies.
– In The Game applied for an NHLPA license.
November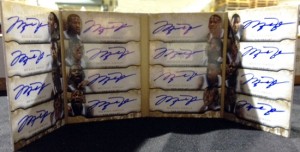 – Upper Deck created two 16-autograph booklet cards for 2012-13 Exquisite Basketball, which generated a lot of buzz. One card had 16 autographs of all Michael Jordan and the other had 16 autographs of LeBron James. 
– Topps signs Mark McGwire to autograph deal.
– Beckett Grading Services expands to the Asian market.
December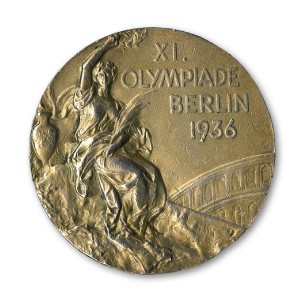 – Jesse Owens' gold medal from the 1936 Olympic games sells for $1.4 million.
– Topps includes Santa Claus cards in 2013 Strata football.
– Leaf acquires Famous Fabrics.
Susan Lulgjuraj is an editor at Beckett Media. You can email her here with questions, comments or ideas. Follow her on Twitter here. Follow Beckett Media on Facebook and Twitter.