Return of the Shunned: Our Hobby Can Be Forgiving
When you click on links to various merchants on this site, like eBay, and make a purchase, this can result in this site earning a commission.
It's often said that baseball is an unforgiving sport. The mere fact that a success rate of 30 percent at the plate — or a .300 batting average — is often the benchmark for a good hitter is indicative of this.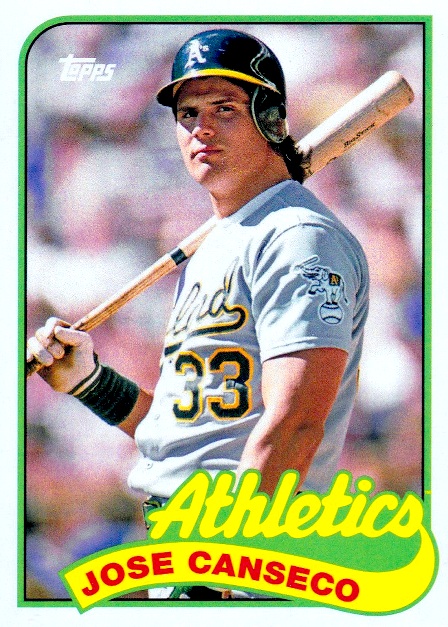 But when it comes to the hobby of collecting baseball cards, the sport often seems very forgiving, at least for most players.
Players are not perfect. They are human. They make mistakes and then they "make mistakes," a phrase often thrown around immediately after a player confesses or is caught doing something they shouldn't have.
Drinking and driving? "It was a mistake."
Missing the team flight due to excessive partying? "It was a mistake."
Caught with performance-enhancing drugs in your system? "It was a mistake."
In the last decade or so, baseball has taken a big hit with PED scandals. This is not news. Jose Canseco, once one of the game's most-feared sluggers, opened Pandora's Box in the early 2000s when he released his self-penned book Juiced, which opened the flood gates detailing — at least in Canseco's words — the rampant PED use in the sport, including a self-admission.
Canseco was chastised in some circles and lauded in others. His book threw teammate, former slugger and national folk hero Mark McGwire under the bus. It later lead to an extensive review of the sport and revealed that many of the game's biggest names from the 1990s and 2000s had at least dabbled in a variety of illegal enhancers which forever tainted their statistics. Many were now suspected of doing something to help them perform better as they aged — Roger Clemens, Barry Bonds, Sammy Sosa, Rafael Palmeiro, etc.
In the hobby, many acted quick and dumped everything they owned of the players, while few remained loyal to the guys whom brought them so many memories. Again, this is not news.
But what I have found interesting is that over the last 18 months or so, it seems as if collectors have been willing to move on to some extent, at least when it comes to autographs, and card companies are on board with this notion. Look at a product like 2014 Topps Allen & Ginter and what do you see?
Signatures of not only Canseco, but also of McGwire, who to some extent has been forgiven by baseball in general.
Five or seven years ago, both of these guys were essentially on an island of collectible castaways with only a handful of people who would throw them a few scraps every now and again. Now it seems as though their inclusion in recent mainstream products has acted as a way to ease them back into the collecting community.
Surely if you ask Canseco or McGwire about their feelings regarding their inclusion in baseball card products they would have nothing profound to say. But as a collector I do find this interesting, especially since they are not the only guys who seem to be making a slow and gentle comeback.
Take for instance Juan Gonzalez, a major power hitter of the 1990s, who has long been under that shadow of doubt regarding the legitimacy of his statistics.
Guess whose signatures and game-used swatches are again being found on recently released baseball cards? Yep, Juan Gone.
It should be worth noting that Gonzalez has always had a particularly strong demand, especially from his home country Puerto Rico. Gonzalez could mash with the best of them, and in the early 2000s if you caught any of his low serial-numbered inserts or parallels — not even autographed ones — you were sure to have a nice payday.
And Palmeiro? I figured he would be left for dead in the hobby, especially since even during his playing time he was playing in the shadow of so many other sluggers. But there is in 2014 Topps Tier One with an autograph.
On a somewhat related note, many collectors have also welcomed with open arms Pete Rose into their collections again. Sure, Rose hasn't appeared on a Topps baseball card since 1989 — and he won't anytime soon due to him being banned from baseball for gambling on the sport — but companies that don't work with MLB Properties such as Leaf and Panini have filled the void by not only utilizing his likeness, but also swatches of his uniforms and bats.
Oh, and his signatures are so plentiful to the point that many of them were literally sitting on store shelves even at discounted prices.
It's refreshing to see these players being brought back into current products. Many of today's collectors are in their mid to late 30s and to some extent there has been a void in recent years when it comes to today's version of cards featuring the baseball heroes of their collective youth.
One can only have so many prospect and Hall of Famer hits in their collection without realizing that there had been a void in recent years when it comes to stars of the "steroid era."
Having said all of that, there are still a few major names from the era whose fates are still unsettled.
Take Sosa for instance. He is an interesting character. Love him or hate him, he was part of one of the greatest summer performances alongside McGwire in 1998 when the two chased Roger Maris' then single-season home run record.
What makes Sosa's case in this hobby intriguing is that he has a fair amount of autographs and relics on the market, but no new ink since around 2005. He has two autograph releases after that but one is a cut signature is a sticker autograph limited to just 25 copies. The sticker was likely a leftover from his signings earlier in the decade.
If Sosa were to ever to sign for a Topps product such as Museum or Tier One, I'm sure it would be in limited numbers and a handful of collectors would jump on them.
How can we forget the game's all-time home run record holder Barry Bonds? He's been among the most disliked characters the game has seen in recent decades — due in part to his attitude — but how can the hobby go without having new autographs from the sport's best home run hitter? Bonds hasn't had an on-card or sticker signature since 2007, which is interesting because one of the last products he appeared in was a high-end release, Topps Sterling.
It might be a few more years before we see Bonds back in products, but I think he'd be an interesting inclusion in the upcoming years.
And then we have Alex Rodriguez, perhaps the game'e most-hated character of the last decade or so. Yes, even more so than the aforementioned Bonds. This is a sad case of one of the most talent players the game had seen in decades turning to performance-enhancing drugs and then denying use for years before the truth ultimately caught up to him. The result? Hatred. Not just dislike, but full-on hate.
Bonds may have rubbed people the wrong way for a long time, but at least you saw him smiling every now and again. And his fan base in San Francisco is undeniable.
On the other hand, Rodriguez never seemed to smile. And while he has spent the last decade in Pinstripes, I'm not sure the Yankee fan base — a powerful one — has every really embraced him the way they have other Yankee stars.
Here's where things get a bit tricky with Rodriguez. He signed a lot of stuff during his time at the top of the hobby, so it's not like his signatures are missing from circulation. And the wound here is still fresh — he's currently serving a suspension and is still technically an active player. It might be a while before we see him sign for any products, but I can't say that he'll be missed at this point.