Retro makes a comeback in football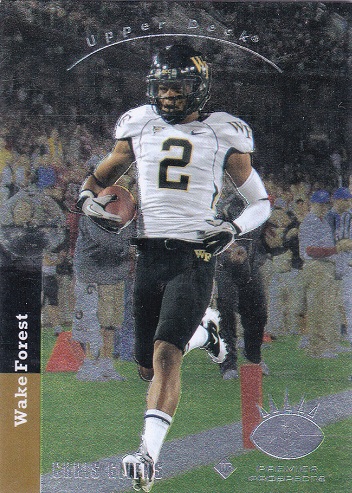 By Susan Lulgjuraj | Beckett Football Editor
Collecting used to be much simpler.
We didn't have to worry about autograph or memorabilia cards. Base cards dominated the hobby. There was no greater joy than pulling cards of your favorite players.
While that hobby era has faded, those simpler releases remain evocative, inspiring card companies to come out with a number of products in recent years bearing old names or using past designs.
But today's retro cards have a broader focus than the cardboard classics of the 1800s and early to mid-1900s. Current products are now also being modeled after 1980s and 1990s cards, with companies trying to tap into the collectors' childhood hobby habits, the sets we grew up on.
"Personally, I love the history of this hobby, its designs, its stories," said Topps' Clay Luraschi, director of product development. "I love that I can pick up a 1986 Jerry Rice card to this day and get instantly taken back to my youth."
The people making the cards now started collecting 10, 20 or even 30 years ago.
Upper Deck modeled inserts in this season's football product after 1993 SP. The previous year, Upper Deck included inserts featuring its 1991 football design.
The company also created 2009 Philadelphia, using the base set design from a 1964 product. Philadelphia happens to be one of Greg Kohn's favorite products to work on.
"It had everything," said Kohn, Upper Deck's football brand manager. "It was all hard-signed right down to the minis. It had World War 2 planes and old cars."
UD is also putting together Fleer Retro football using many popular inserts from the 1990s.
"Current collectors remember the 90s," Kohn said. "They will connect to 90s designs. You can tell how people gravitate toward 90s designs. They harken back to a time when the signatures didn't drive the product. It was technology and nice looking cards. Why not bring back a look that resonates with the time in a nostalgic way?"
Topps has shown similar sentiment with many of its products, especially the 2012 line.
The company's Magic brand celebrates one of the first Topps football releases from 1951. Additionally, many of the inserts in 2012 Topps, the flagship product, used retro-themed designs.
"The idea originally came up, because we wanted to show this year's quarterback-driven rookie class on classic designs that originally featured future Hall of Fame quarterbacks," Luraschi said. "Hence 1984 (Dan Marino, John Elway), 1965 (Joe Namath) and 1957 (Bart Starr, Johnny Unitas). People enjoyed them so much, we said to ourselves 'We need to do more of this.'"
Topps flagship and Topps Chrome have been some of the most popular 2012 football products. Sure, part of that popularity has to do with the rookie class, but rookies don't seem to be only thing driving the product.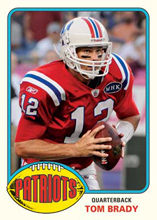 Retro football products have cropped up from time to time during the past decade – including Topps Heritage, All-American, Fan Favorites and Mayo – but these types of releases had always been more popular with baseball collectors.
However, when collectors saw different ways it could be done, football fans made it known they wanted it too. When Topps developed Archives for baseball, the reception was enormous, according to Luraschi.
It seemed only natural to bring the same treatment to football. Archives football is scheduled to come out in April with designs from 1959, 1976, 1985 and 1986.
"Retro football definitely gets overshadowed by baseball, but when done right, it can be really special," Luraschi said. "We have such an extensive history with the NFL and football cards and we believe it's the right time to start leveraging these assets."
The Archives meeting was one of the most exciting the Topps employees had.
"You could probably imagine the brainstorming that took place with Archives," Luraschi said. "It was a lot of fun. Everyone has their favorite designs and players. We also solicited feedback on Facebook and Twitter asking people for their favorite football designs."
These products tend to change from what has become the norm in the hobby: big hits, autograph cards.
Instead, it's become more about the designs and the connection for collectors.
The products will have autographs in it, but many of these are not going to be big names, but fan favorites.
"This is what collecting is about," Kohn said. "It's not about getting a $500 auto, not worrying about swatches. It lends back to the 90s when people collected more for the looks of the cards."