Retro Beckett Baseball Hot / Cold – April, 1991
In April, 1991, Evander Holyfield and George Foreman fought in the "Battle of the Ages." Steven Seagal was Out for Justice. Bo Jackson became a member of the Chicago White Sox. And who was on the cover of Beckett Baseball Card Monthly? Reigning American League MVP, Rickey Henderson.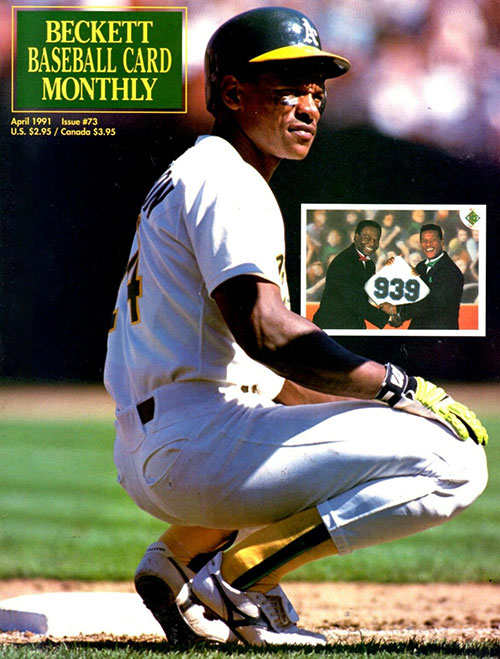 This week's Retro Hot/Cold is brought to you by Dynasty Breaks.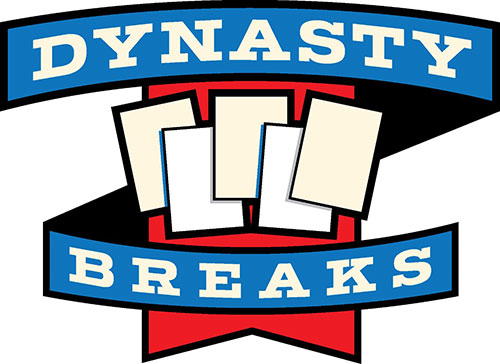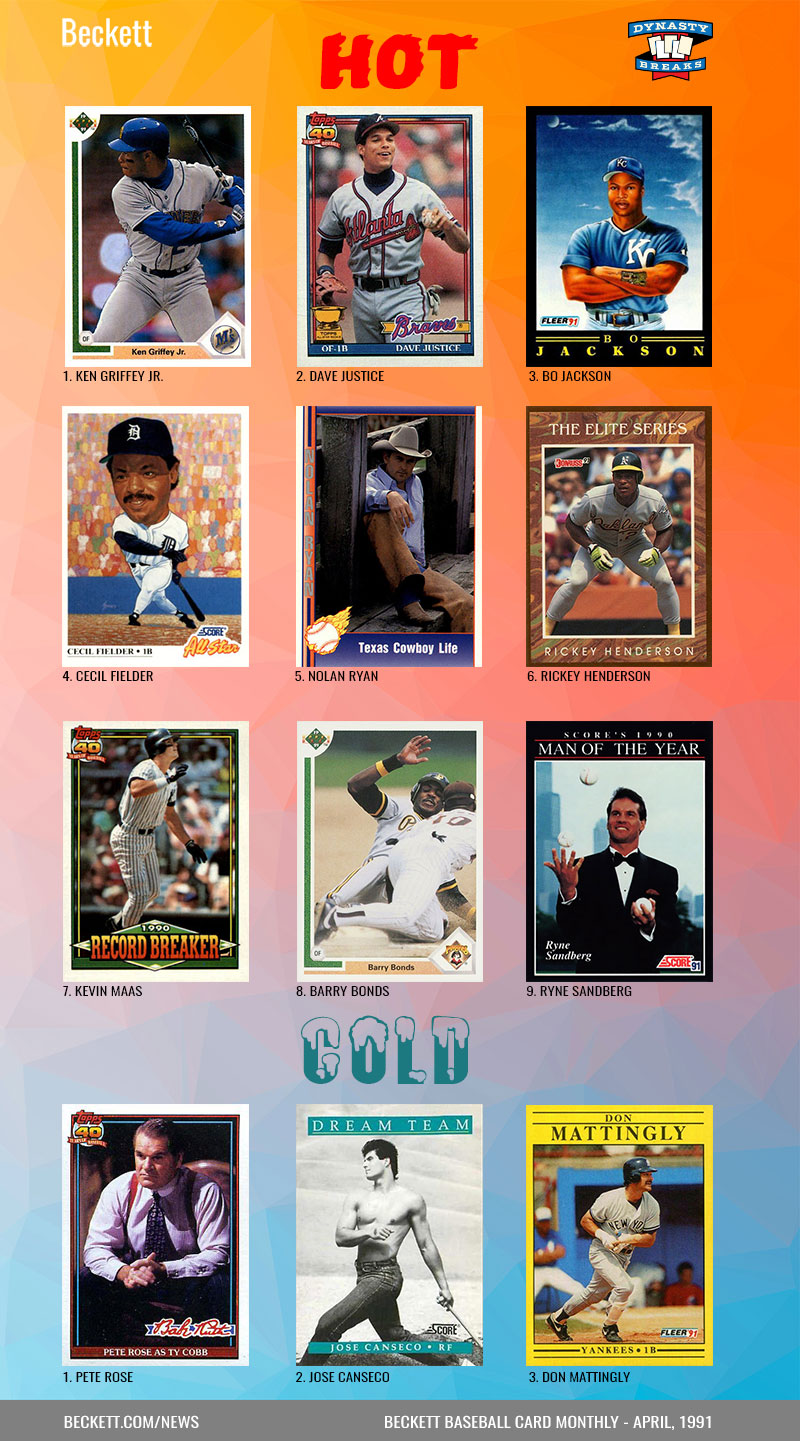 Here's the full Beckett Baseball Card Monthly Hot/Cold from April, 1991. The previous issue's rankings are also noted:
Hot
1. Ken Griffey Jr. (2)
2. Dave Justice (1)
3. Bo Jackson (5)
4. Cecil Fielder (7)
5. Nolan Ryan (3)
6. Rickey Henderson (4)
7. Kevin Maas (6)
8. Barry Bonds (8)
9. Ryne Sandberg (9)
10. Darryl Strawberry (11)
11. Jose Canseco (12)
12. Frank Thomas (10)
13. Will Clark (18)
14. Mark McGwire (20)
15. Roger Clemens (22)
16. Juan Gonzalez (19)
17. Ben McDonald (15)
18. Sandy ALomar Jr. (13)
19. John Olerud (16)
20. George Brett (17)
21. 1991 Upper Deck Baseball (NR)
22. Bobby Bonilla (21)
23. Mark Grace (NR)
24. Chris Sabo (24)
25. Ramon Martinez (14)
26. Eric Davis (NR)
27. Don Mattingly (29)
28. Hal Morris (25)
29. Matt Williams (26)
30. Ray Lankford (NR)
Cold
1. Pete Rose (1)
2. Jose Canseco (2)
3. Don Mattingly (7)
4. Todd Zeile (3)
5. Jerome Walton (4)
6. Sportflics (5)
7. Matt Nokes (6)
8. Orel Hershiser (10)
9. Will Clark (8)
10. Mike Greenwell (NR)