Retro Beckett Baseball Card Monthly Hot / Cold – May, 1990
Welcome to a Retro Beckett Baseball Card Monthly Hot/Cold. This time, we're taking it back to May, 1990. Julia Roberts was reaching Hollywood superstardom with Pretty Woman. Bird on a Wire and Back to the Future III would top the box office in the latter part of the month. On the radio, you couldn't escape "Nothing Compares 2 U" by Sinead O'Connor and Madonna's "Vogue." Mark Messier and the Edmonton Oilers were crowned Stanley Cup Champions.
On the cover of Beckett Baseball Card Monthly? That'd be the Hitman, Don Mattingly.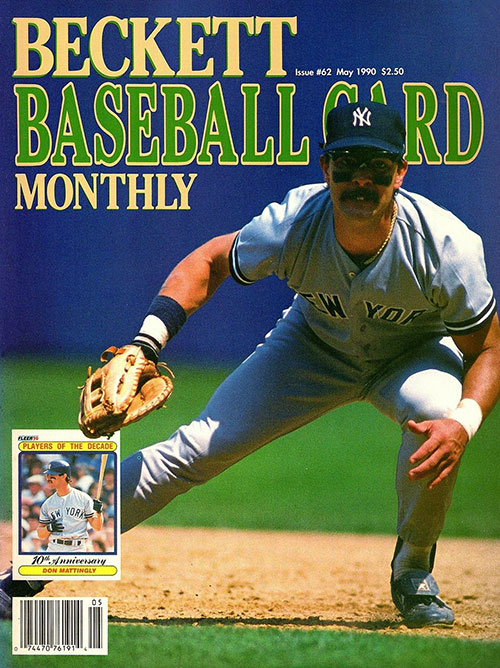 This week's Retro Hot/Cold is brought to you by Dynasty Breaks.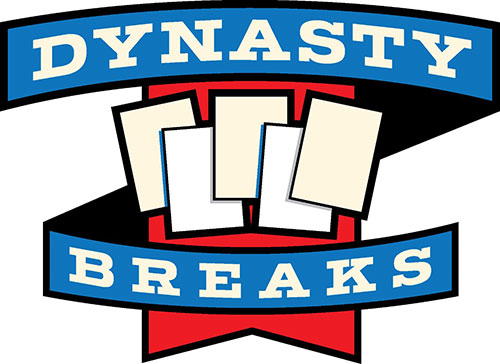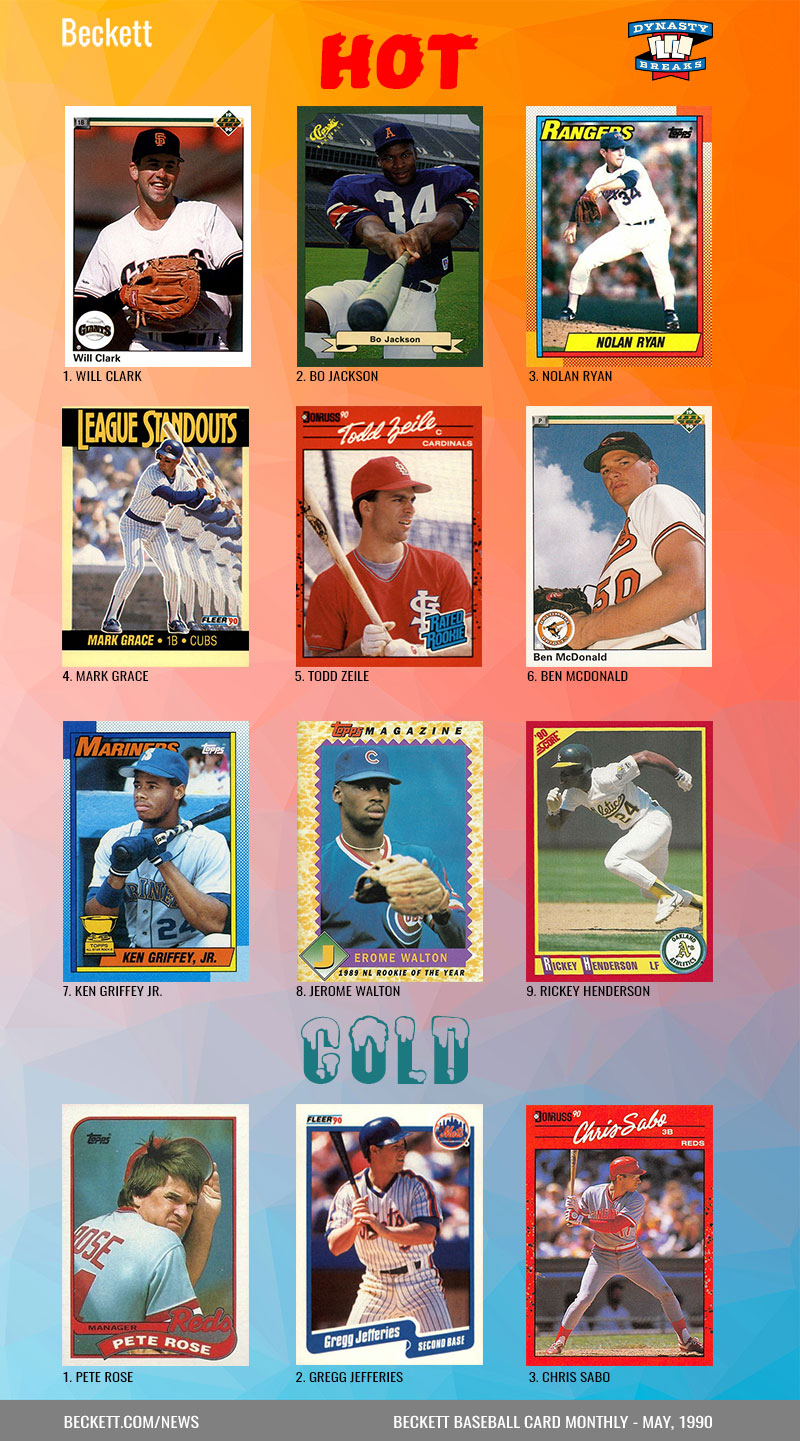 Here's the full Beckett Baseball Card Monthly Hot/Cold from May, 1990. The previous issue's rankings are also noted:
Hot
1. Will Clark (2)
2. Bo Jackson (1)
3. Nolan Ryan (3)
4. Mark Grace (4)
5. Todd Zeile (5)
6. Ben McDonald (7)
7. Ken Griffey Jr. (6)
8. Jerome Walton (8)
9. Rickey Henderson (10)
10. Kevin Mitchell (15)
11. Ruben Sierra (9)
12. Jose Canseco (11)
13. John Olerud (20)
14. Don Mattingly (17)
15. Jim Abbott (12)
16. Eric Anthony (13)
17. Robin Yount (14)
18. Kirby Puckett (16)
19. Greg Vaughn (19)
20. Ryne Sandberg (NR)
21. 1990 Upper Deck (23)
22. Matt Williams (NR)
23. Mark McGwire (30)
24. Gregg Olson (18)
25. Fred McGriff (28)
26. Juan Gonzalez (NR)
27. 1990 Donruss (NR)
28. Wade Boggs (22)
29. Tony Gwynn (26)
30. Mike Greenwell (21)
Cold
1. Pete Rose (1)
2. Gregg Jefferies (2)
3. Chris Sabo (3)
4. Jose Canseco (5)
5. Gary Sheffield (4)
6. Sportflics (7)
7. Matt Nokes (8)
8. Darryl Strawberry (6)
9. Sam Horn (9)
10. 1989 Fleer Bill Ripken #616 (NR)