Retro Beckett Baseball Card Monthly Hot / Cold – June, 1992
Do you remember what you were up to in June, 1992? If you were a card collector, the realization that your stash of Kevin Maas Rookie Cards wasn't going to cover your college tuition was likely starting to set in. And even if you were a baseball fan, it was hard to ignore that Michael Jordan and the Chicago Bulls took a big step towards dynasty status with their second championship.
And that's what the June, 1992 Beckett Baseball Card Monthly cover star was trying to achieve in baseball. It was another appearance for Kirby Puckett from the reigning World Series champs, the Minnesota Twins.
Looking back at the monthly Weather Report that housed the Hot/Cold list, there are a couple of observations. First, there were a lot of future Hall of Famers on there. And while the presence of Maas and Jerome Walton on the "Cold" side could be a warning for prospect prognostication, all it takes is a glance at the top of the "Hot" to see that busts are timeless. Frank Thomas? He panned out. So did number two, Ken Griffey Jr. But then there's that one-two kick to the shins of Phil Plantier and Steve Avery. One can debate the merits of their playing careers, but neither had any prolonged hobby success.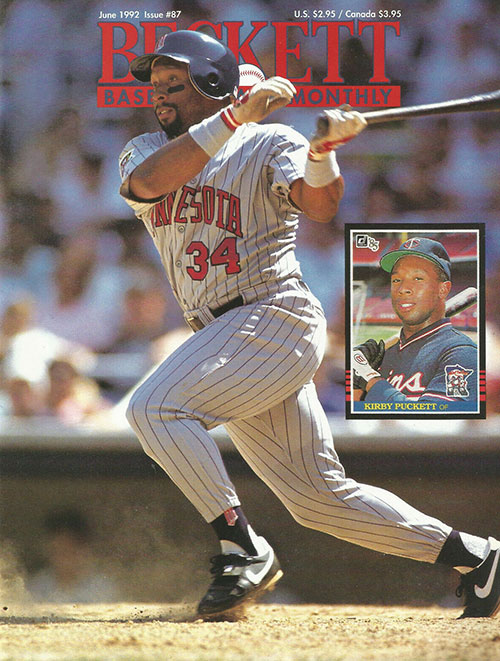 This week's Retro Hot/Cold is brought to you by Dynasty Breaks.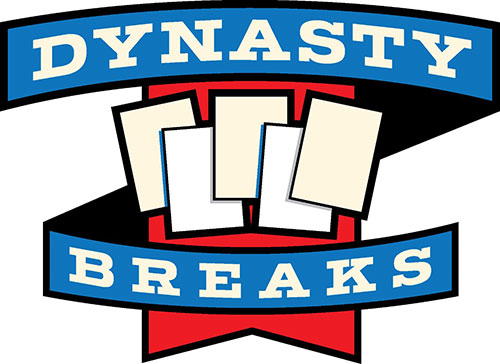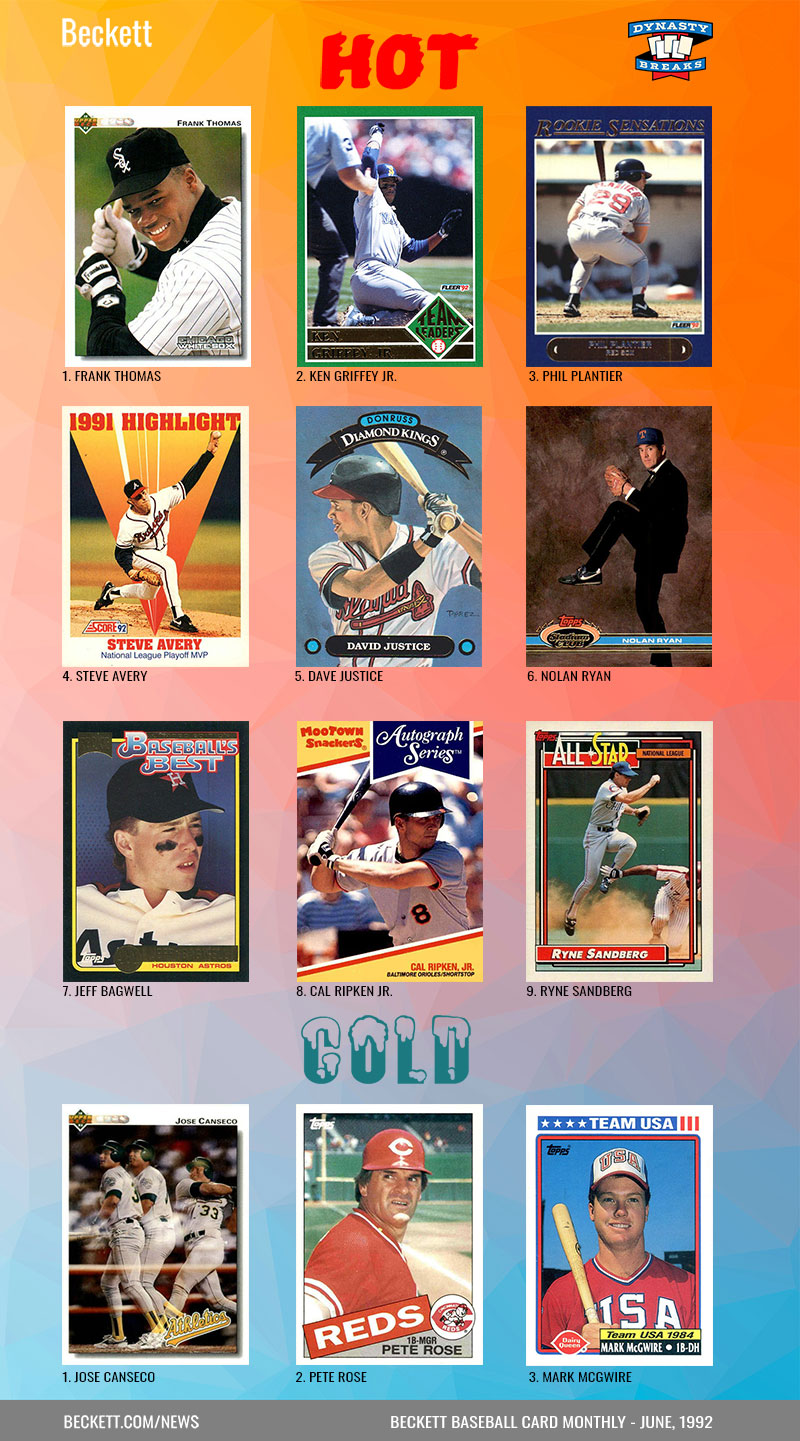 Here's the full Beckett Baseball Card Monthly Hot/Cold from June, 1989. The previous issue's rankings are also noted:
Hot
1. Frank Thomas (1)
2. Ken Griffey Jr. (2)
3. Phil Plantier (4)
4. Steve Avery (3)
5. Dave Justice (5)
6. Nolan Ryan (6)
7. Jeff Bagwell (7)
8. Cal Ripken Jr. (8)
9. Ryne Sandberg (14)
10. Chuck Knoblauch (9)
11. Ryan Klesko (10)
12. Will Clark (15)
13. Bo Jackson (11)
14. Jose Canseco (12)
15. Robin Ventura (13)
16. Cecil Fielder (22)
17. Roger Clemens (17)
18. Ron Gant (18)
19. Kirby Puckett (16)
20. Topps Stadium Club (21)
21. Darryl Strawberry (29)
22. Rickey Henderson (19)
23. Brien Taylor (NR)
24. Scott Erickson (20)
25. 1992 Donruss Diamond Kings (NR)
26. Bobby Bonilla (NR)
27. 1990 Leaf (24)
28. 1992 Fleer Rookie Sensations (NR)
29. Ivan Rodriguez (NR)
30. Atlanta Braves (26)
Cold
1. Jose Canseco (1)
2. Pete Rose (3)
3. Mark McGwire (2)
4. Bo Jackson (5)
5. Don Mattingly (4)
6. Kevin Maas (7)
7. Rickey Henderson (6)
8. Orel Hershiser (10)
9. Jerome Walton (8)
10. Sportflics (9)