Retro Beckett Baseball Card Monthly Hot / Cold – July, 1987
1987 was a good year for baseball cards. It's one that has withstood the test of time with the main Topps, Fleer and Donruss sets seen as some of the best designs of the decade for their respective brands.
In the summer of 1987, it was also a time when the likes of Cory Snyder, Wally Joyner and Eric Davis were among the top players in the hobby.
Here's a look back at the Hot/Cold Weather Report from the July, 1987 issue of Beckett Baseball Card Monthly, which featured a throwback cover of Willie Mays.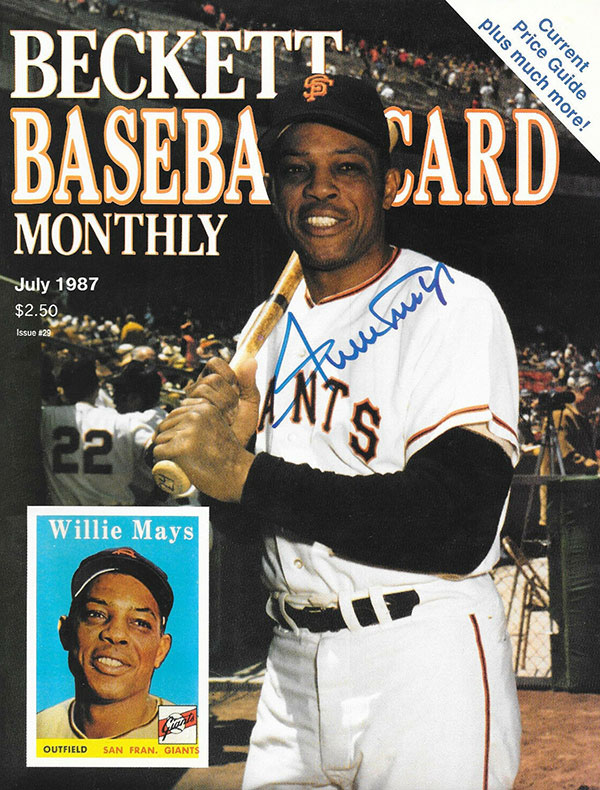 This week's Retro Hot/Cold is brought to you by Dynasty Breaks.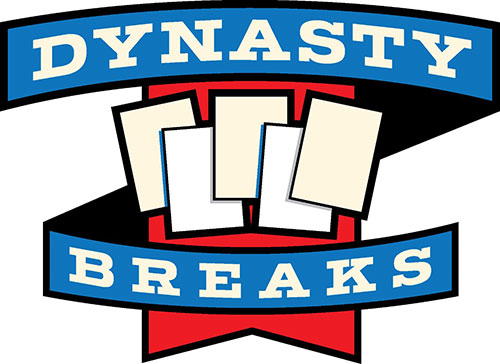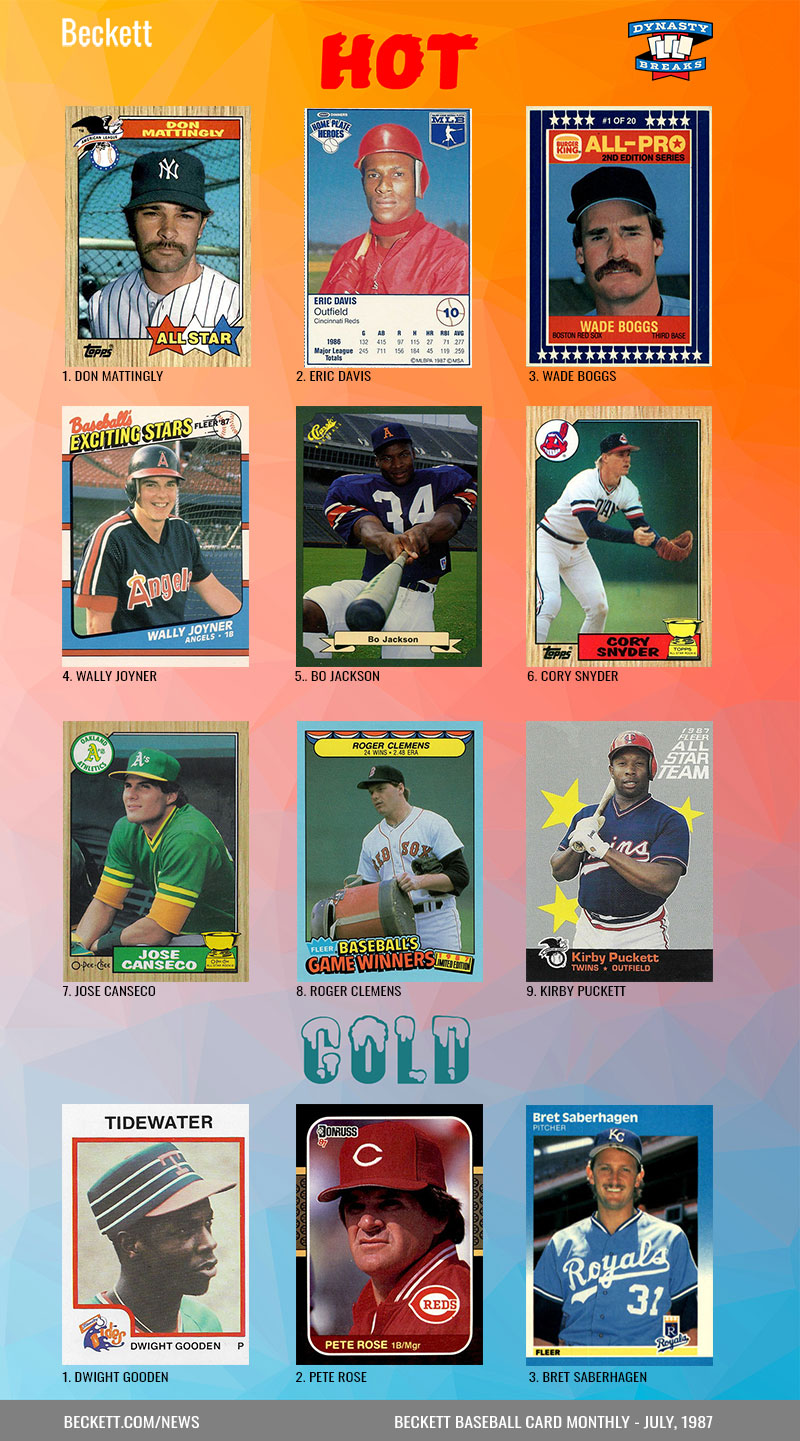 Here's the full Beckett Baseball Card Monthly Hot/Cold from July, 1987. The previous issue's rankings are also noted:
Hot
1. Don Mattingly (1)
2. Eric Davis (5)
3. Wade Boggs (2)
4. Wally Joyner (3)
5. Bo Jackson (8)
6. Cory Snyder (7)
7. Jose Canseco (4)
8. Roger Clemens (6)
9. Kirby Puckett (11)
10. Beckett Monthly (9)
11. Pete Incaviglia (13)
12. Rickey Henderson (12)
13. Darryl Strawberry (16)
14. Mike Schmidt (17)
15. B.J. Surhoff (27)
16. Ruben Sierra (14)
17. Dwight Gooden (10)
18. Bret Saberhagen (NR)
19. 1987 Fleer Baseball (19)
20. Rob Deer (NR)
21. Vince Coleman (22)
22. Dale Murphy (24)
23. Pete Rose (15)
24. Mike Scott (25)
25. Milwaukee Brewers (NR)
26. Kal Daniels (NR)
27. Tim Raines (33)
28. Will Clark (26)
29. Cal Ripken (34)
30. Tony Gwynn (29)
31. Mickey Mantle (18)
32. Danny Tartabull (20)
33. Len Dykstra (21)
34. 1984 Donruss (28)
35. Joe Carter (23)
36. Barry Larkin (38)
37. Todd Worrell (30)
38. Dave Magadan (NR)
39. Barry Bonds (36)
40. George Brett (32)
Cold
1. Dwight Gooden (1)
2. Pete Rose (3)
3. Bret Saberhagen (2)
4. Ron Kittle (4)
5. New York Mets (11)
6. Reggie Jackson (6)
7. Steve Carlton (5)
8. Jose Canseco (16)
9. "Oil Can" Boyd (12)
10. Roger Clemens (8)
11. Bruce Sutter (14)
12. Vince Coleman (7)
13. Gary Carter (NR)
14. Willie McGee (9)
15. George Brett (20)
16. Fred Lynn (18)
17. Joaquin Andújar (15)
18. Darryl Strawberry (13)
19. Dave Stieb (10)
20. Sportflics (NR)