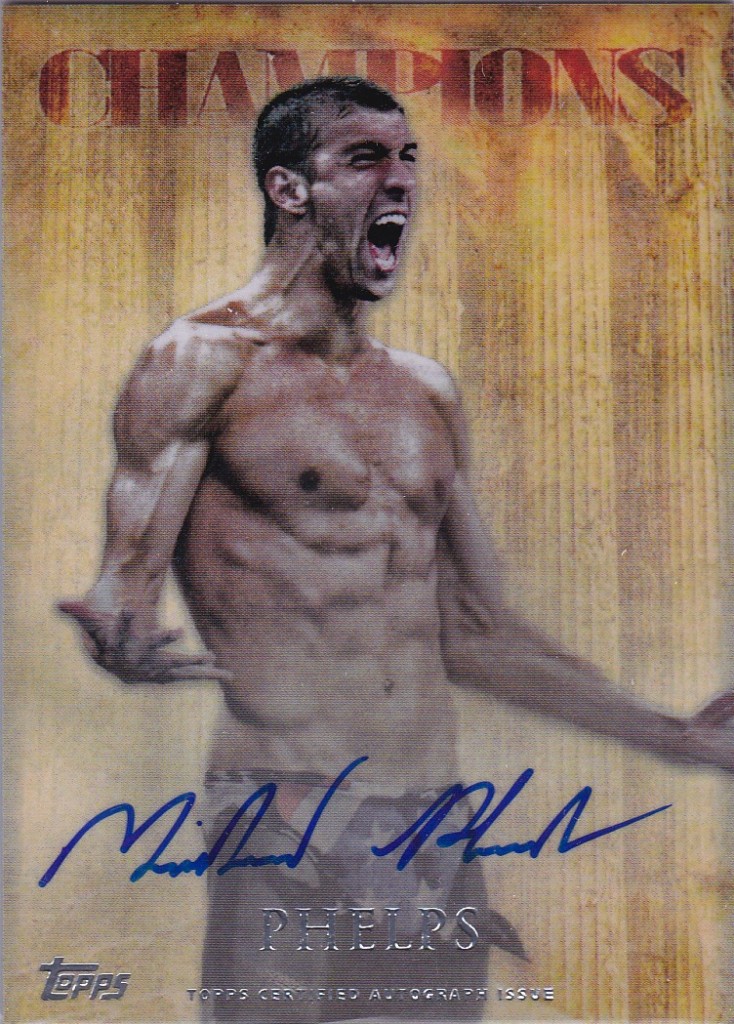 By Susan Lulgjuraj | Beckett Sports Card Monthly Editor
Topps plans to continue making Olympic trading at least through the next two Olympic Games, according to a published report.
The Sports Business Daily caught up with Topps CEO Ryan O'Hara, who said the cards would continue with the 2014 Winter Olympics in Sochi, Russia and 2016 Summer Olympic at the Rio Games.
"They were more popular than we expected," O'Hara told Sports Business Daily. "We are definitely looking forward to doing this again."
Topps produced nearly 654,000 packs of Olympic cards, according to the report.
The cards appealed to more than just collectors and sports fans, but casual fans of the games who are captivated every couple of years.
Some of the most popular cards in the set were autographs from athletes such as Michael Phelps, the most decorated Olympic athlete of all time, Missy Franklin, the 17-year-old swimming gold medalist, or Misty May-Treanor and Kerri Walsh Jennings, who have won three gold medals in beach volleyball.
Hobby boxes are available at local card shops, but the retail stores have them as well. Fans found a number of different items in $20 loose packs or blasters such as relic cards, stamps or commemorative pins.
For a free comprehensive price guide on 2012 Topps Olympic cards, click here to view the PDF.
UPDATE: Topps made the announcement official on Friday (Dec. 14), four months after the initial report. It will continue with its with the United States Olympic Committee and will make Olympics, Paraolympic cards. Topps will continue to direct a portion of each purchase to supporting the U.S. Olympic and Paralympic Teams. The Sochi 2014 Team USA cards will be available for purchase starting in 2013 at the same locations as the London 2012 product line.
Susan Lulgjuraj is the editor of Beckett Sports Card Monthly magazine. You can email Susan here with ideas, comments and questions. Follow her on Twitter here.